We don't give men nearly enough credit for putting together a stylish outfit and looking good from Monday to Friday. Bringing back the retro trend definitely deserves bonus points. Janique Oliver gave them their due, so you can gush for a second or two.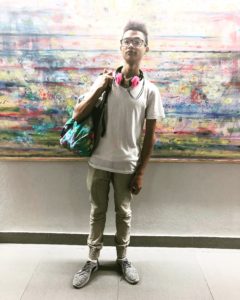 The Fashion Chameleon
How does one blend in with their surroundings and stand out at the same time?
This is the art of becoming a fashion chameleon: a skill this young man has perfected.
Coincidently he seems to have blended into his background. From the purple ombré hair, to the wall-white tee, the boldly coloured headphones, and of course, the artwork that is his backpack.
An outfit that is simple, effortless and effective. Once again, we see that it is not necessary to go all out to put together a subtle, easy look that will create the impression that you spent a lot more time on it.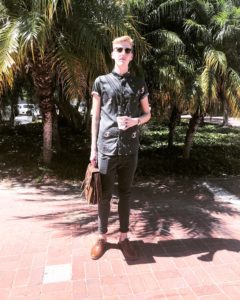 Rigid Class
In Stellenbosch, we can all agree on this one thing: that a cup of takeaway coffee goes a long way as a fashion accessory.
It says heaps about you. Firstly it shows great taste in beverages, but it also creates the illusion of a man on a mission. Coffee gets you going and it gets the job done.
Furthermore, what says "put together" better than a messenger bag with a matching pair of leather shoes? Perhaps a shirt that has all the characteristics of what should be formal but surprises you with a subtle yet fun print.
This look has the best of both worlds. He could easily do business in the morning and drinks in the evening.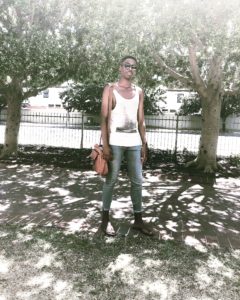 Cool Cat
This guy is the perfect example of cool for the summer. His photo-ready pose does all the talking for him. With a go-to campus look, he puts the ease back into fashion.
The infamous tank-top and jeans paired with flops and a trendy pair of 'sunnies': while this outfit may be spotted quite often on campus, it does not mean it will go unnoticed.
It's not about what you wear, but how you wear it.
And this mysterious man clearly got the memo. It's safe to say leather is a trend that ill never stop trending (because  who can resist a great leather satchel) – it goes with anything and everything, and makes every outfit look stylish.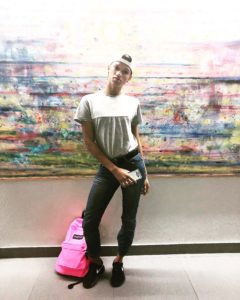 On Point
Talk about all things on point. From the pose to those jeans and those shoes. The colour-blocking trend is still going strong and is unlikely to ever die out. Even when subtly presented with this grey and white T-shirt, it  perfectly matches a good pair of denims.
And don't forget to accessorize! For example, a belt to match your shoes, a cap to match your swag and of course, a bag (that doesn't necessarily match the rest of your ensemble).
Don't worry about a bag clashing with your outfit. A pop of pink is a statement piece and an interesting touch to your look.
Once again, not what you wear, but how you wear it. Confidence is key!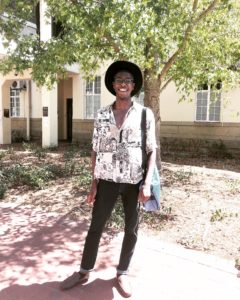 Sir Trend
Every look needs a statement piece, whether that takes the form of a bold accessory, a pop of colour or even interesting prints. But why choose? Fashion has no rules, so don't feel constricted in any way.
How about a trendy hat to match a stylish pair of pants and a printed tee to tie it all together?
As for the shoes, let's take a moment to admire this gentleman's fine taste in comfort. Despite what you may think, it is possible to be stylish while avoiding torturing your feet with the amount of walking one has to on campus every day.
A resounding "yes!" for leather loafers.