BY MARDENE VAN SCHALKWYK
There have been many student community events over the years, but few have stood the test of time. Die Matie looks back at four of the most iconic annual festivals the Stellenbosch campus has ever seen.
Hoenderdag at Helshoogte
Anyone who has visited Helshoogte knows how seriously they feel about their noble house mascot: the chicken. Building a whole culture around it, they even named their annual festival after their beloved bird. Hoenderdag was once described as "a six-hour-long jol" by Die Matie. It became famous as a big party with only the best entertainment. In the past, Helshoogte partnered with charitable causes such as Maties PAW to make good use of the proceeds from this festival. Including stalls and live music, Hoenderdag has been a tradition since 1981 and will hopefully return when the pandemic allows.
Helderberg Republiekfees
During this week-long festival, the Swarras (residents of Helderberg) compete in various team activities until one wins the prized "buggy". However, only at the end of the week, when the festival culminates in a Saturday night party, the rest of campus becomes involved. This event usually has a stage for DJs and local talent to keep the masses rolling in and is always a hit with fun-loving students.
Eendrag Damestouch
Originating in 1981, Eendrag Dames-touch is a must for any sports fan. This event challenges all female residences and PSOs to compete in a touch rugby tournament hosted by Eendrag. In true Stellenbosch fashion, entertainment, partying and a whole lot of spirit accompanied the festivities. The event has also contributed to local charities.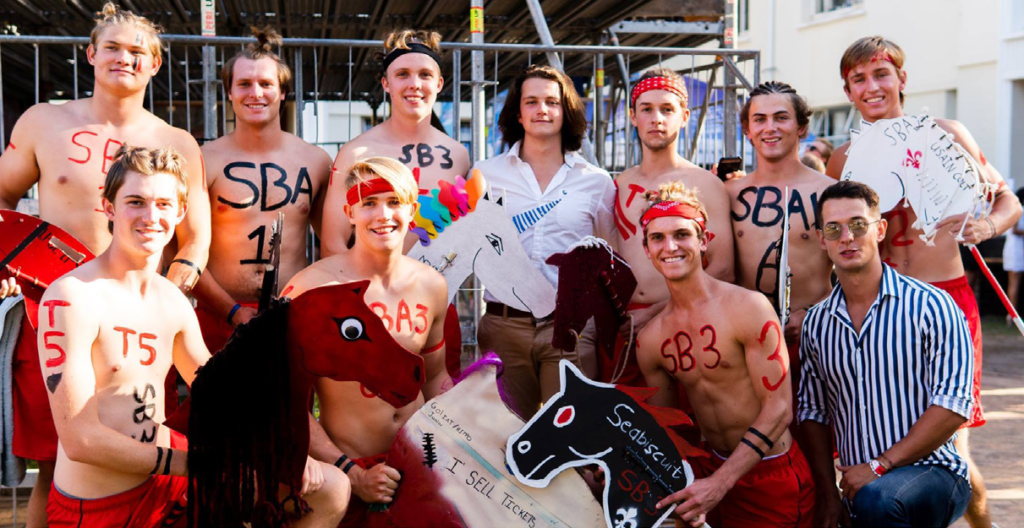 The Simonsberg Met
The Simonsberg Met has been a cornerstone of the Stellenbosch experience since 1963. It has been described as the largest student-organised event nationwide. The Met is just as good as a day at the races – with one catch. Instead of majestic horses, Simonsberg's first-year students compete for glory on their stick ponies. If you've been around for a few years you may have seen these faux jockeys gallivanting around campus to advertise the event. Usually held during the week of Valentine's day, the Met is a glamorous event where you can bet on the races and cheer for the most promising first-year.