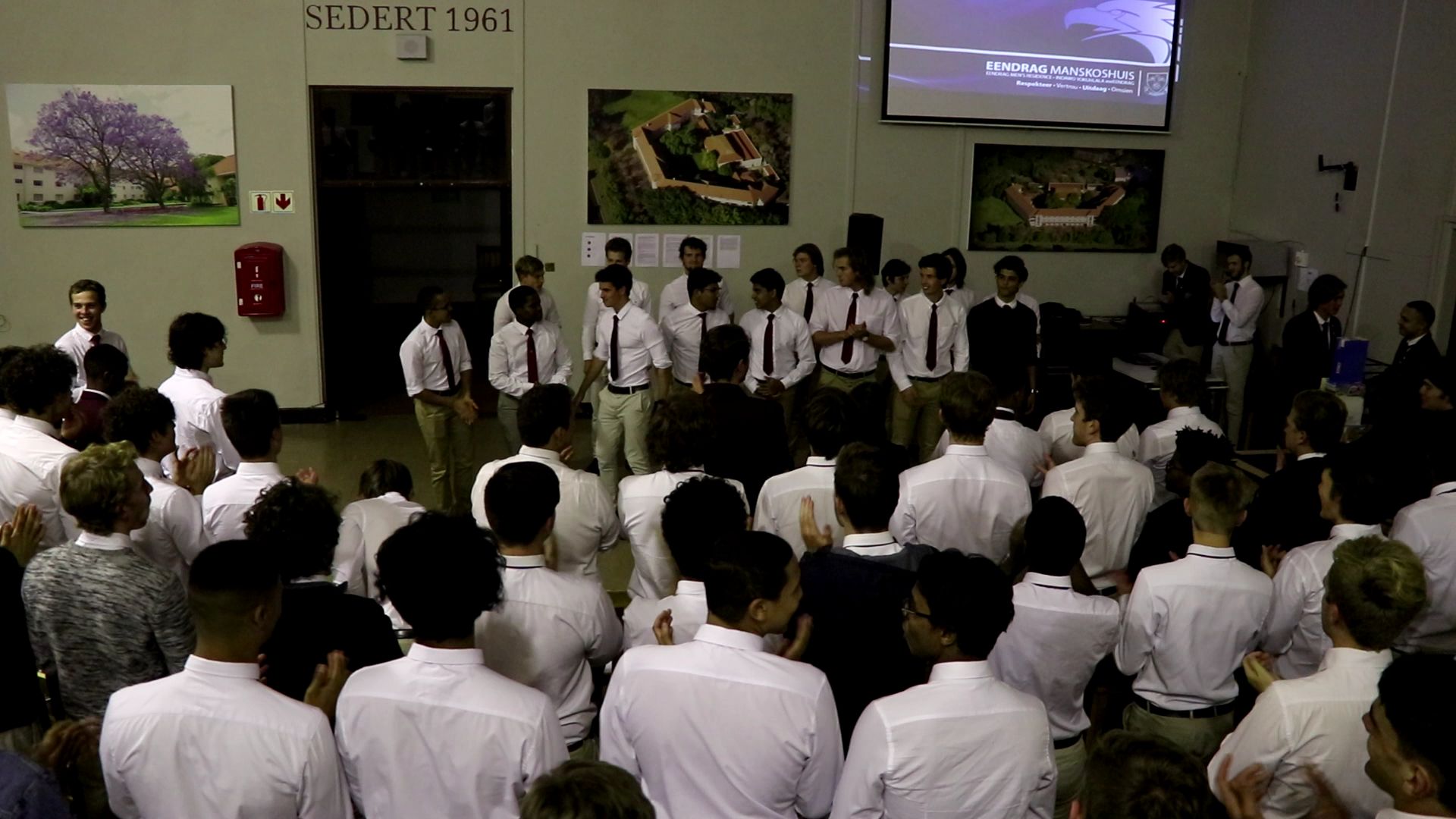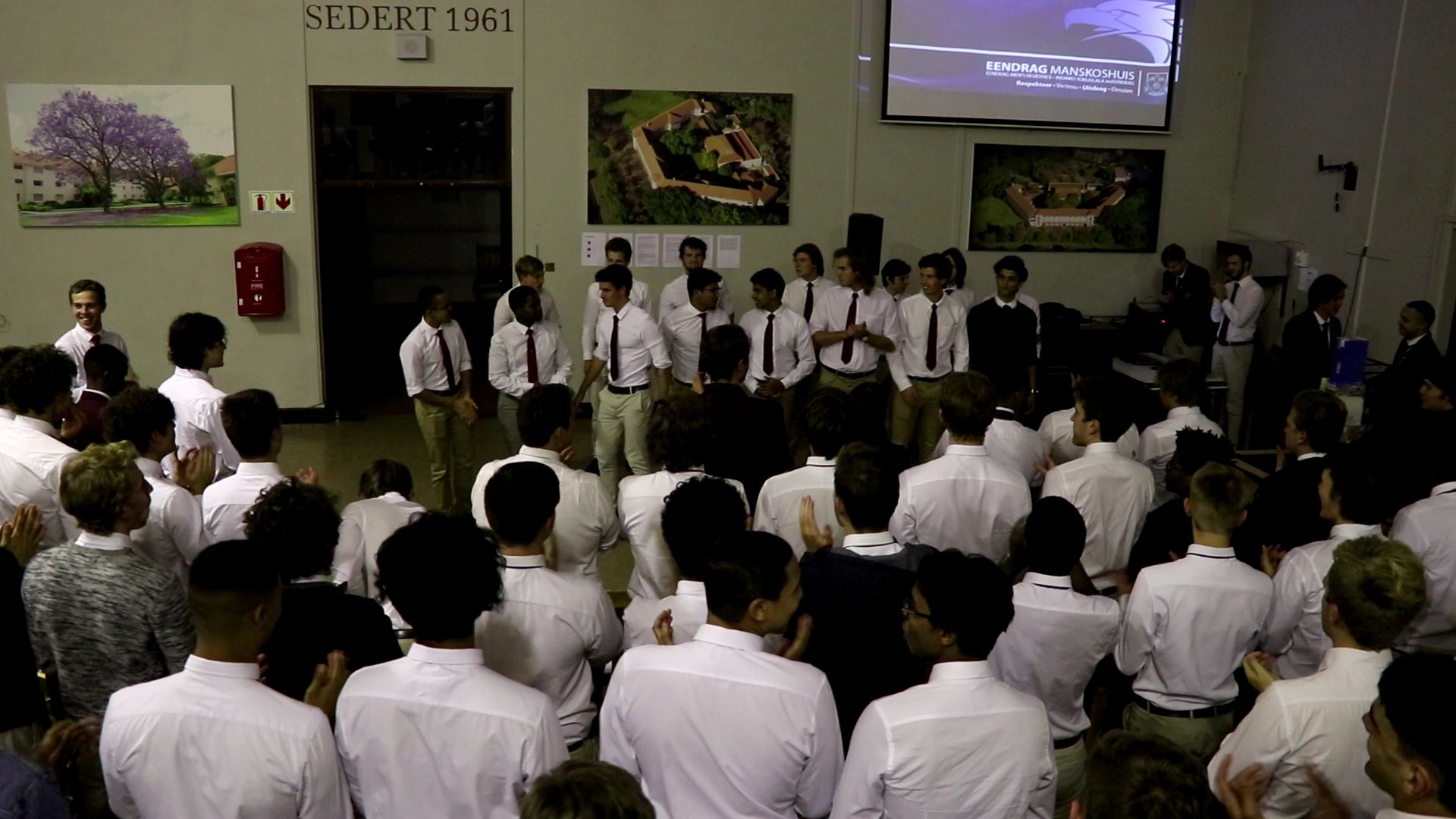 'Totsiens' to the old Eendrag anthem
---
NICOLE NASSON
Eendrag men's residence has introduced some big changes to their once Afrikaans-only residence anthem. Eendrag's anthem previously consisted of two Afrikaans verses, but now comprises of one of the original Afrikaans verses, one English verse and one isiXhosa verse. Liam Cloete, Eendrag's
Prim, said that the initiative came from the residents.
"[The idea to change the anthem] started last year at our annual year discussion. We sat down with a few HK (house committee) members and we decided to invite members of the house [who are] non-position leaders to get their feedback," Cloete said. At this meeting, Eendrag's welcoming vision was challenged by a couple of residents who proposed the idea of including English and isiXhosa into the residence anthem.
Cloete goes onto say that some residents don't understand Afrikaans, thus contradicting Eendrag's welcoming vision. "It was clear that it was quite a passionate concern and we are passionate about making people feel
included. It was not an option to keep [the anthem] the same," Cloete continued. After the meeting, discussions were held, plans were made and a task team was formed to generate ideas for Eendag's new anthem.
Eendrag decided that the amendment of the anthem was the best way forward. Practical concerns for not just translating the anthem were the length of the anthem and the Afrikaans not translating well into English and isiXhosa, while the amendment seemed promising as it would project the current and future image of Eendrag.

"We're trying to think of where Eendrag is now, more importantly, who Eendrag is now and for the future, who is Eendrag going to be," Cloete said. Eendrag residents, whether positional leaders or not, were able to join the task team set up by the Eendrag HK. Their objective was to collect feedback and tackle all issues and challenges of creating a new anthem. These decisions were made through a series of five meetings.
Once all feedback was gathered, Cloete and his brother, Joshua Cloete, constructed the two additional verses. Lukhanyo Ngamlana, a former Eendrag resident and Sêr leader, was consulted to translate one of the new verses into isiXhosa. Once the new amended anthem was drafted and refined, Eendrag's Sêr sang their new anthem at a house meeting for the first time. Cloete said now their priority is that all residents learn it and sing it correctly. "We want everyone to sing the Afrikaans with just as much
passion as the English and isiXhosa," he continued.

Stefan Janse van Vuuren, Prim of Huis Visser Men's residence, stated that while he trusts Eendrag's anthem change was a good idea and credits it to have been made in good leadership, he doesn't foresee changes to Huis Visser's English-only anthem any time soon. He said that no one has
suggested doing so, therefore the initiative was never acted upon.

Tian Alberts, Prim of Dagbreek Men's residence, said that Dagbreek intended to keep their Afrikaans-only anthem, stating that their anthem is too poetic to alter and that the history behind it too important. Dagbreek is the second oldest residence on campus and will be 100 years old in two
years.

Alberts not only believes anthem amendments can be premature, but also insensitive without prior and rigorous consultation of old and current residents. "The HK needs to take into consideration the cultural value of [the anthem]. It's a very sensitive [matter], said Alberts said.
At Dagbreek, there is a conscious effort to translate and explain the anthem to non-Afrikaans speakers so that they too understand the cultural significance of the anthem, even though the Afrikaans might not be their mother-tongue.

Eendrag's decision, according to Alberts, might stem from the fact that they are more diverse than Dagbreek, as Dagbreek is roughly 90% Afrikaans, and the implementation of the language policy at SU in 2014. "You have to look at the languages the people speak in [your] environment," Alberts reasoned. Nevertheless, Alberts did not totally disregard an anthem change, saying it might happen within the next five years.