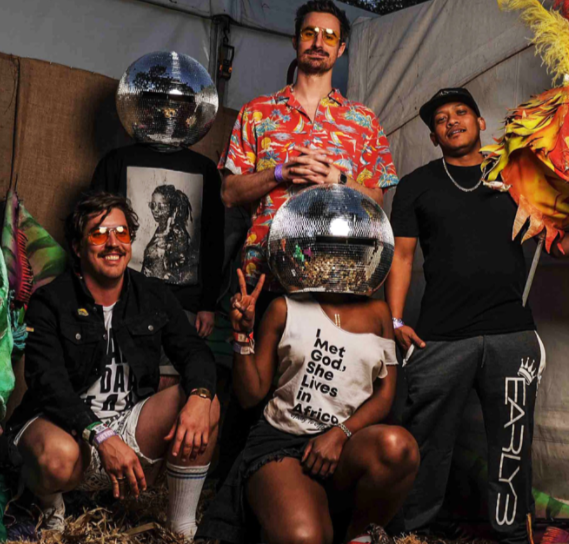 K** Lekke Vibe by Aandklas
---
CARLA VISAGIE
WAT is lekkerder is as 'n K** lekke Vibe? 'n K** Lekke Vibe met Early Bnatuurlik. Met Van Pletzen en Early B wat op 11 Mei by Aandklas is, beloof die beats om niks minder asamazing te wees nie.
Die Van Pletzen duo, bestaande uit Peach van Pletzen en Matthieu Auriacombe (ook bekend as NIK NAX), het verlede jaar hul album K** Lekke Vibe bekendgestel, kom-pleet met gereelde insette van diekletsrymer Early B, en is tans besig met die toer daarvan. Aanhangers kan 'n aand van "Goud" verwag terwyl hulle die "Riddim" in "Eiland Styl" geniet.
Volgens Peach het Van Pletzenin 2017 vir Early B op die stel van die kykNET-musiekprogram chat- NOU! ontmoet en hulle het ook daardie jaar begin saamwerk. "Ek het vroeg in 2017 met hom begin gesels, ek was instantly 'nfan. Ons het uitgehang en dit was groot. Die res was ook groot en is geskiedenis. [Hy is] seriously cool, hy is 'n total pro en alhoewel baie mense eers die laaste paar jaar van hom gehoor het, is hy al lank in diegame. Hy is 'n OG, 'n veteran!" het Peach gesê.
Van Pletzen het ook tans nuweliedjies in die pyplyn, maar dit blyk of hulle fans meer nuuskierig wil maak oor die lirieke voor hulle enige name wil verklap. "[Dit is] so legeh dat ons eers nuwe woorde moet uitdink om dit te kan beskryf. Wat kry mens as mens legehness en grootnessmeng?"
Van Pletzen sê die vreemdsteding wat 'n fan al gevra het was of Nik Nax kan praat. "Nax is function op 'n high vibra- tion! Hy kan praat en hy is hond slim, hy doen tans sy meesters inlekeness," het Peach gesê.
Peach meen as hy nie 'n loop- baan as musikant gevolg het nie, hy dit sou oorweeg om die kook- bedryf met sy talent te seën. "Miskien iemand wat elke dag vis braai vir mense by parties. Amper soos 'n private sjef, maar een wat net vis braai. Nax het 'n Zaab –plaas, so dalk sal ek daar gaan werk…"
Maak seker om nie die aand mis te loop nie – "Jy het dit nodig".