Savanna Bosman
With a brewery that kickstarted in 2007, Saggy Stone has introduced a beer and music festival taking place in February 2018.
Based in the heart of Nuy Valley, the festival takes place from 10-11 February next year.
In the west of Robertson in the Western Cape, Saggy Stone brewery began at the heart of two brothers to begin the first beer brewery farm in the area. With the business starting in 2007, the company is best known for beer and also other products such as crafted gin.
Saggy Stone offers five different crafted beers as well as two lager style beers differentiating between seasons, offering a refreshing taste due to the warm South African weather. Saggy Stone also focused on ales, of which three are Irish style with 6% alc.
This brewery becomes noted as different from other craft beers as their water is natural spring water which is received from the top of Langberg Mountains, flowing onto the Saggy Stone grounds.
The annual festival, allowing the people of Worcester and Robertson to have a taste and experience of the unique beer and live music, has an easy layout and provides food stalls and campsites to make it the perfect weekend away.
With music acts being mainly local and main headline acts, festival-goers can enjoy craft beer and gin in a relaxed atmosphere.
This festival is considered highly affordable and accessible and provides a family-friendly environment.
For more information, visit www.saggystone.co.za.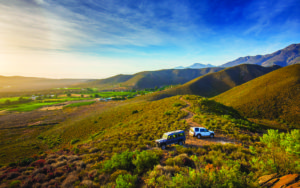 Photos: Provided.