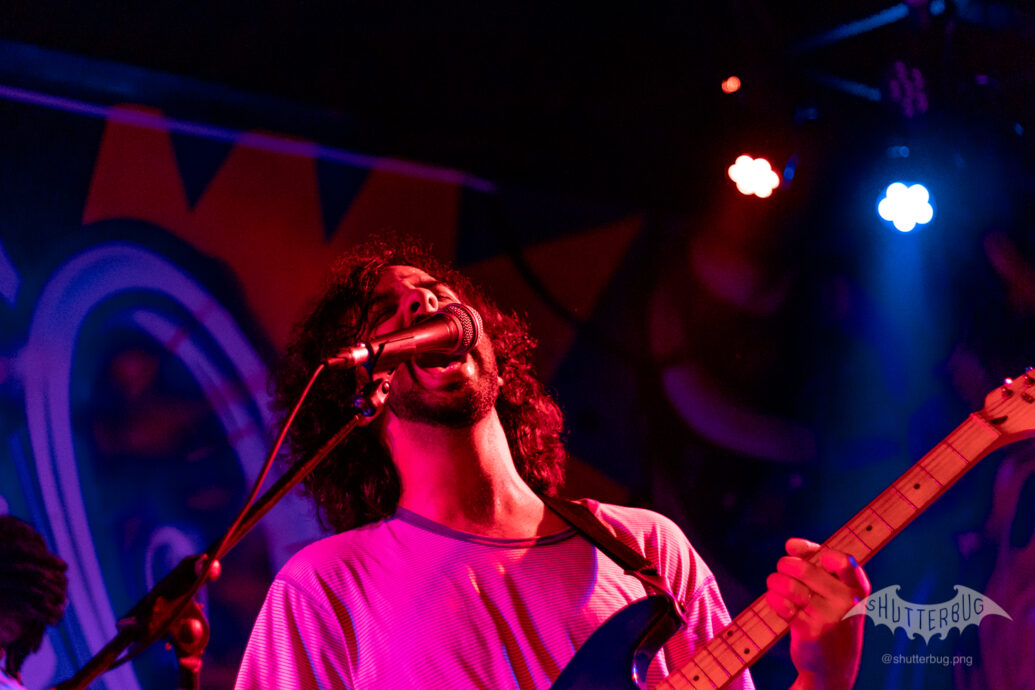 If you've recently found yourself in a bar watching a loud, gaudy, balls to the wall indie act throw down a performance worthy of its own song, then chances are you witnessed Kloudink doing what they do best: knocking the socks off everyone in Aandklas. Their unique production-oriented indie blend of soft pop and rock, incorporates a wide range of sounds and feels to match their regular show circuit around their origin point of Stellenbosch and the diverse City of Cape Town.
"I love music, man. There's nothing like it. That's why we like Aandklas. It's so fucking loud!" says Theo, lead vocalist and guitarist of the group. Indeed on the 4th of February, Aandklas was shaken to its foundations by Kloudinks searing performance, the raw sonic power matched only by Theo's bombastic stage presence.
"I really enjoy jumping around and doing all of those stunts because that's what my body is telling me to do. It's the best when [the] music is pulsating through every bone in your body, which Aandklas is really good at doing", says Theo.
Kloudink chooses their venues with its capacity for their style of performance strongly in mind, giving us a feeling of just how integral their live energy and power is to their music.
"It comes with experience on the one hand, but [on the other],it doesn't always happen. We love playing here [at Aandklas], this is the third year in a row. We don't play many shows, because we don't like doing it when it doesn't feel right. It happens. We try a venue and [if] I don't feel like losing my shit, we're not coming back." says Theo of his regular haunt. This seemingly unfettered energy does not come without its trials and tribulations however.
"Everyone is doing their own thing and everybody's seeing what everyone else is doing," says Seb, Kloudink's bassist of Cape Town's ever competitive music scene. "That can easily make you feel lesser than. I think that's a battle for most artists."
Kloudink's sound captures the dreamy and liminal setting of urban Western Cape and student life in Stellenbosch with the appropriate energy and simultaneous smooth yet crisp production.
"Melody and lyrics come after the instrumental. We'll usually make the instrumental then I put on a mic with a lot of autotune and just let rip." says Theo of their studio undertakings.
Kloudink, especially in their attitude towards performance, set a golden standard for what a night out watching a band in Stellies could be like. Showing an absolute commitment to delivering a show that leaves spectators wanting for more, they have established themselves as a must see act in the Garden Route circuit.
Kloudink can be found on Apple Music, Spotify, SoundCloud and on instagram @kloudink.