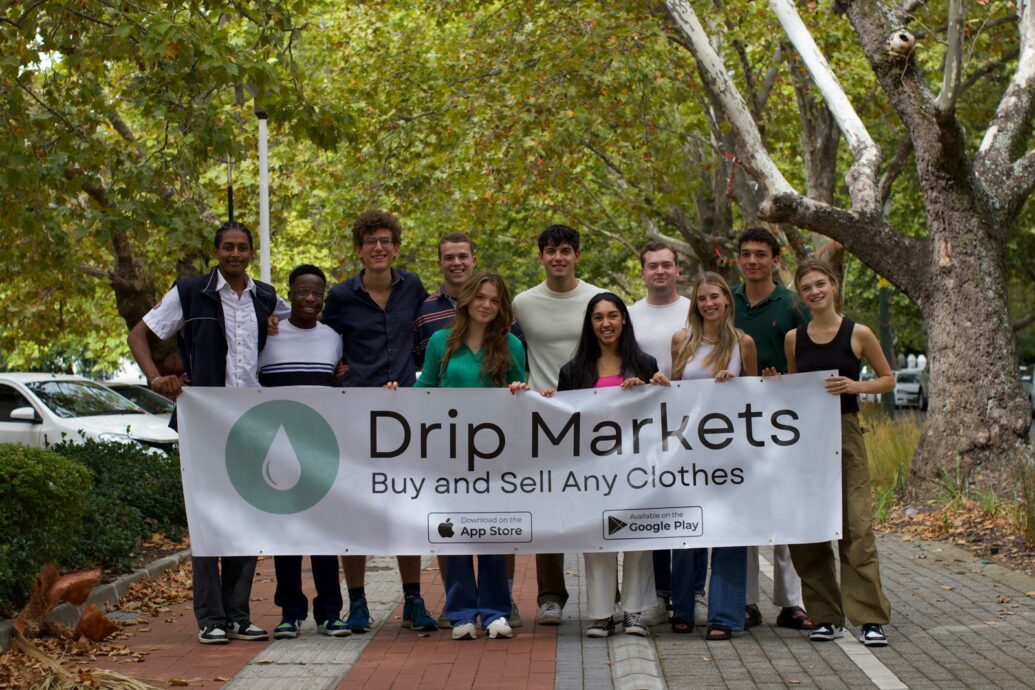 With the Rooiplein as their runway, many a Stellenbosch student struts their stuff across campus in outfits worthy of the glossy pages of Vogue. While some can afford to buy the latest, trendiest clothes off the rack, Drip Markets offers an alternative. It is suited for the average student with the average budget.
The Drip Markets app, a clothing buy-and-sell platform, was launched by Stellenbosch University students Bernard Combrink, third year B(Accounting) and Wihan Joubert, third year BCom (Investment Management).
The idea of Drip Markets came to be when Joubert returned to South Africa from the UK and realised that there was a gap in the market for selling and buying second-hand clothes. The name of the business comes from the slang word 'drip', referring to a particularly well-put together and fashionable outfit.
Drip Markets creates a marketplace where people can buy and sell second-hand clothes. It is also an interactive fashion-driven community where people can socially interact with each other, explore different styles and broaden their fashion sense. It offers protection to buyers and sellers by keeping the funds and only releasing it if the correct item is delivered to the buyer. Then the seller can shop further on Drip with these funds or transfer it to their bank account. Drip also aims to support the environment by sustainable practices and use 1% of their profits to plant trees.
Drip Markets allows users to shop for and sell other items like sneakers, bags, watches, jewellery and headwear as well. Drip Markets could prove beneficial to students seeking high quality and affordable clothing without spending a whole month's money on buying a pair of pants at big retailers in shopping malls.
Drip Markets is available for download on both iOS and Android. Check out Drip Markets on Instagram @dripmarkets_