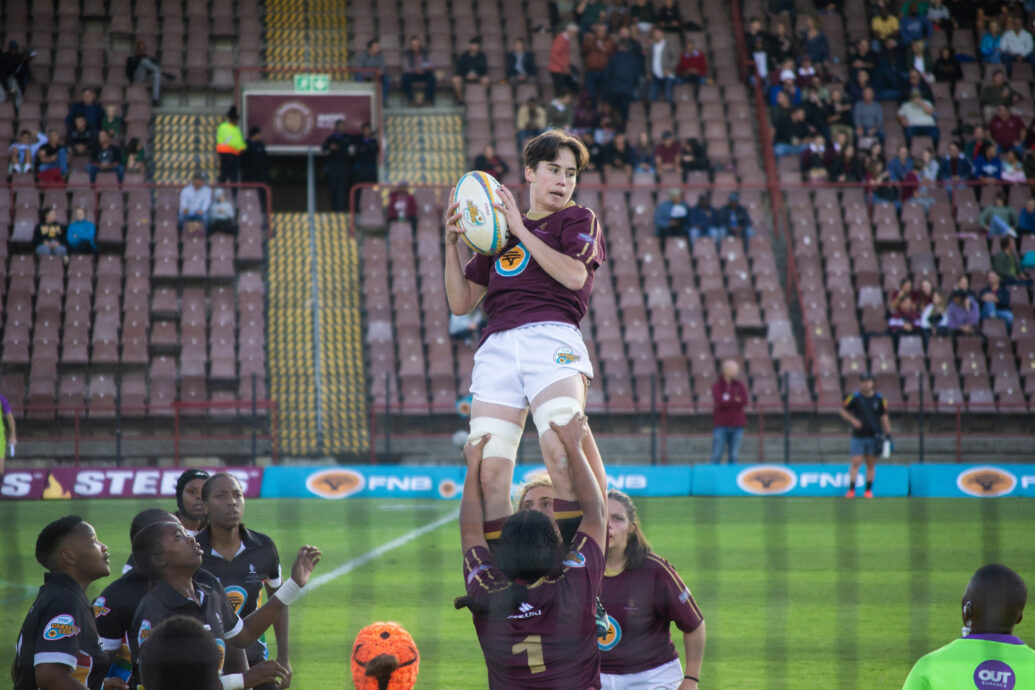 20 February was a historical day for Maties Women's Rugby, as the team played the first ever Women's Varsity Cup game against University of KwaZulu-Natal (UKZN).

Despite the fact that most Varsity Cup (VC) supporters came to watch the Men's game against University of Pretoria (UP), there was a significant turnout for the Women's game.
"This is only the start. The more opportunities we get like this, the more it will mean to womens sport, the more publicity we'll get, and the supporters will grow", said Danelle van Zyl.
Maties Women started with a bang, as Van Zyl scored two tries within the first seven minutes of the game. The growing crowd was kept at the edge of their seats as they were scrummed off the field for UKZN to score their only try of the game fifteen minutes in. The women in maroon dominated the field, scoring try after try, bringing the number up to 27-5 at half time.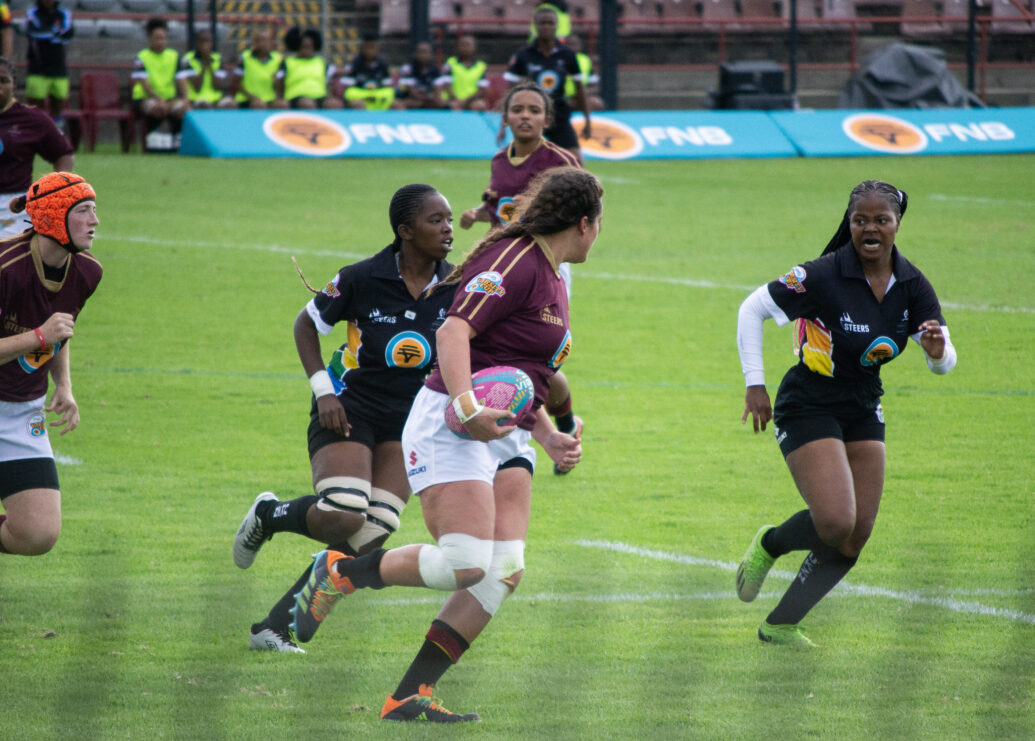 "When Janke Oosthuizen scored her try she was running through the whole UKZN team, dominating them with her strength and speed. I remembered when she was breaking through, the crowd was going crazy and the team surrounded her after the try," said Danelle Van Zyl after the game.
In the second half, Ropah Madyah cleared the way with a try 2 minutes in. Maties managed to breakaway twice from the opposition's 22m line and score tries. Notably by Van Zyl scoring a hattrick, and Player that Rocks winner Elmé Kruger, who converted her own try.
"Going straight into a knockout game there's no second chances, we knew that we had to give it all we had," said Kruger. Maties Women won the match as Madyah scored the final try, bringing the score to 63. Maties Women played the game with revered ferocity and coordination, and displayed sportsmanship on and off the field.
"To be the first to play in a women's VC match is very special and a huge honor. It represents all the hard work of the players and coaches before us that helped pave the way for us to get the opportunity. To be able to see women's rugby take this step is a dream come true," said Kruger.
The team goes on to play in the semi-finals against University of Fort Hare (UFH) on 6 April.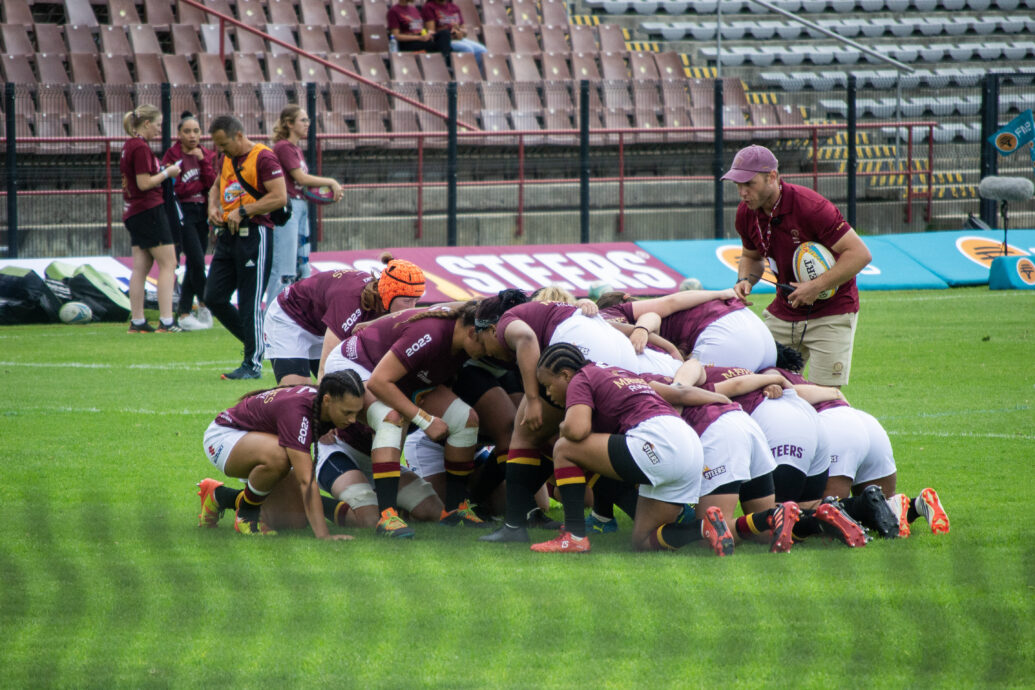 As Women's Rugby grows and space is created for excellent players to shine, all women who are interested in playing are encouraged to join. Kruger ended off by saying, "The beauty of rugby is that there is a position for everyone and with the women's game there are many opportunities to start even with no prior experience."