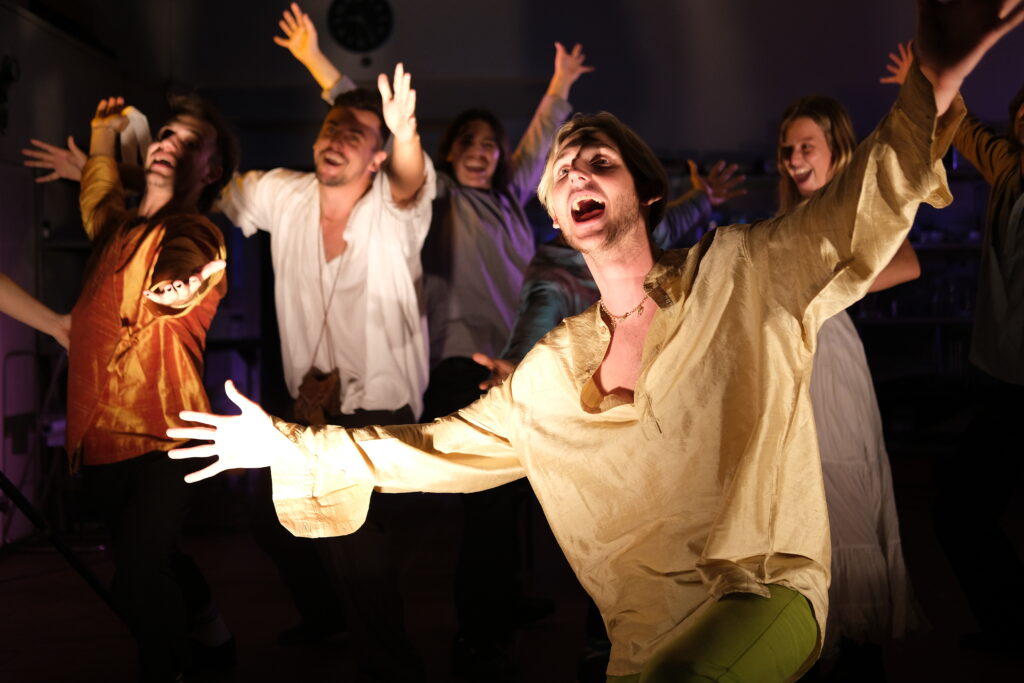 Baked Shakespeare Lights Up at The Courtyard Café
By Ciara Shaye Seaman
Baked Shakespeare is a production by actors from the Cape Town theatre scene which is taking audiences on a trip with a performance of Shakespeare's Twelfth Night, and their lead role is filled by Lady Mary Jane.
The cast are currently performing at The Grand Daddy Boutique Hotel in Cape Town but will share their light with Stellenbosch on 20 March when they take to the stage at The Courtyard Café.
Founded last year by Jake Maisel, Baked Shakespeare is a fight for the value of theatre in society, Maisel explained. "Seeing theatres like the Fugard Theatre closing for good [made it seem] as though theatre was dying out in Cape Town, so I created Baked Shakespeare to make theatre accessible to younger audiences."
Baked Shakespeare emphasises the timeless method of involving the audience in the play as a means to increase their engagement and enjoyment. The cast achieve this by letting the audience decide which two cast members will be "baked" throughout the performance, and giving them the power to determine when it must stop immediately to allow the selected actors to take a hit off a bong.
All the while, the eight other cast members carry the production to the nuanced perfection that Shakespeare originally envisioned.
This requires that the actors be fully capable of navigating the chaos of two characters veering off the drama's path. Fortunately, Baked Shakespeare is performed by a talented group of actors. The dynamic amongst the cast is vital to the success of the performance.
Maisel attributes this to the relationships they have formed over time. "The cast has become a group of friends. . . . There is so much stress that comes with putting on a show, but when we are in the space together, it's a fantastic balance of hard work, banter and learning from each other."
Engagement from the audience has increased the challenge of performing the complex text, but Maisel reasons that "giving [the audience] the power in making the actors smoke empowers the audience to invest in the play", which is what they are hoping to encourage in the first place.
Beyond merely appreciating classic dramas and sharing their passion with others, the group acknowledges the importance of selecting plays that the "audience can relate to, understand easily, and laugh at", says Maisel.
He explains that Twelfth Night, which they are currently performing, is the perfect example of a comedy that is still relevant, as it "deals humorously with cross-dressing, bisexuality, and mistaken identity".
For Maisel, the Baked Shakespeare cast have bright ambitions for "culturally shifting the way in which theatre is perceived", going so far as planning to take the concept overseas.
For now, however, they are excited to bring their passion and production to Stellenbosch, where they will perform at 20:00 on 20 March at The Courtyard Café. Tickets are currently on sale for R90.