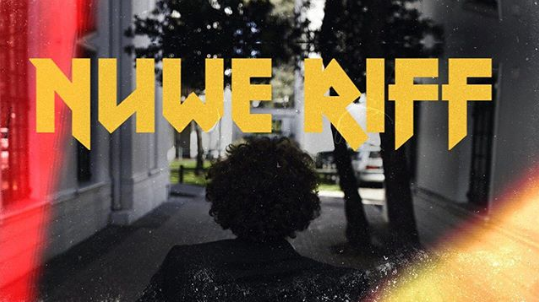 BY ALEXANDER BRAND
On Sunday the local five-piece indie rock band, Uncle Spike, released their latest music video, directed by Adriaan Anderson. The video is for crowd favourite, "Nuwe Riff", from their latest album, Just Take Care of Yourself, which was released last year. 
Lead guitarist, Marcel van der Veen, who is the star of the video, said, "The song is about acceptance and the struggle to accept difficult things that are out of your control."
Due to it being his first acting experience, van der Veen said it was strange being in front of the camera, but he never realized how much he would enjoy it. The video's two main settings are at Wilgenhof Men's Residence and Coetzenberg and also features popular scenic spots in and around Stellenbosch.
As the viewer, we follow the main character through his struggles to fit in and make sense of his surroundings. Fans of Uncle Spike were also given the opportunity to be in the video.
Michael Burke, the saxophonist, who blessed us with a tantalizing sax solo, said, "This allows for the fan to contribute to the greater Uncle Spike project."
Both the lyrics and sound of the song is quite somber and self-reflective, which links well with the music video as it shows the chaos and confusion in the main character's life. There is an underlying message that the fast pace "party" lifestyle will almost always come to an immediate halt when life forces us to take a step back and take on a fresh perspective.
Drummer, Lood van Niekerk hopes that everyone can take something from the video that will be meaningful to them on a personal level. He says that the music video was left open-ended for people to interpret in their own way. "As a base, the video is about the rat race and how everyone is trying to make sense of themselves in an uncertain world," van Niekerk said.
This is shown very well in the video with the fast pace of the song, and the tempo changing in the video parallel to the song. The use of frequency filters in the video adds to the chaotic atmosphere trying to be portrayed.
At the moment, they are trying to stay busy during lockdown doing everything from learning to cook, to learn to juggle. When asked what he will be doing, Burke said, "I've been training a young pack of wolves to bring me the sauce."
 Currently, the band's main priority is preparing an album to be released at the end of the year. Just Take Care of Yourself is available on all major streaming platforms. For a more personal look at the band, visit their Instagram @unclespike_band. 
Check out the music video for Nuwe Riff here.