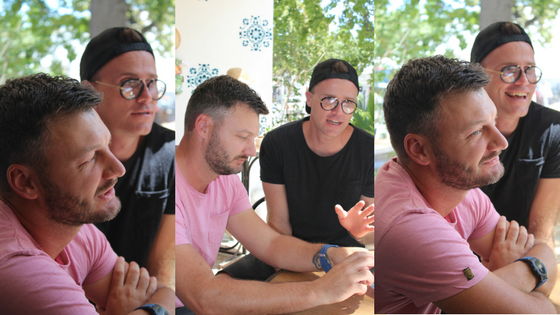 Monark making music waves with new album
"A marriage with four people."
That is how Monark member, Deon de Klerk, describes the dynamic of the band.
Active in the South African music scene for the past five years, pop rock band Monark recently released their second studio album, self-titled Monark.
Elodi Troskie met with Eugene Coetzer and Deon de Klerk, two of Monark's members, to talk about their latest album and the inspiration behind their single, "You Lie". Ingrid Heÿdenrÿch took photos.
The beginning
The four members of Monark met while studying at North-West University.
The band name and its members have varied over the years, but about four or five years ago, they settled into the enduring band: vocalist Eugene Coetzer, guitarist Ewald van Rensburg, bass guitarist Deon de Klerk and drummer Graeme Wuth.
Eugene and Ewald wrote their first single, "Smiling," which was recorded and then played on radio, with the help of singer and actor, Bouwer Bosch.
Coetzer describes the style of their music writing as simply reacting on life and how it impacts them.
"We try to see a relation between what happens to us and what happens to other people."
Their first album, Negatives, was released in 2014.
New music
They recently released their second album, self-titled Monark.
De Klerk explains that the album was inspired by the conflict of interests between any two human beings and the conflict that flows from it.
"There is a fine balance between the passion that drives a relationship and the colder choices behind its long-term stability," he says.
While there are some characteristics of their music evident in both albums, Coetzer says there is quite a big difference between the two.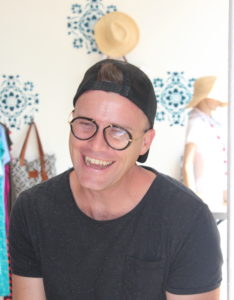 "In terms of content, there are many differences. In terms of sound as well. The music is very production-driven and fashion-connected."
Their new music reflects inspiration from hip hop and rap artists like The Weeknd.
After the first album, the band wanted to experiment with music starting with the beat instead of starting with the melody. Coetzer says he thinks they were successful in doing that with their new album.
While their latest album has a strong theme of heartbreak, they have created an interesting contrast between the music and its lyrical content.
"There's always a strange, naïve hopefulness behind everything," Coetzer explains. "When you read the lyrics by themselves, you'd think it's very intense, but when you listen to the song it doesn't necessarily sound that way. I like that tension. Not just for the contrast, but because that is life."
According to Coetzer, we have a choice in life to be "strangely hopeful" despite heartbreak and bad luck.
"I see us as these animals who just don't want to give up," he laughs. "People are strong."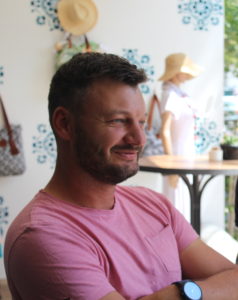 De Klerk explains there is a sort of progressiveness when looking at the new album in the sense that they were very naïve in their first album.
"There was a strong focus on the 'hope' part. I think the new album is much more open-ended," De Klerk says. "In the first album we tried to provide answers. In the second album we just give it straight."
According to De Klerk, that is the essence of life: "To be able to deal with the tension of struggling and the fact that there aren't necessarily resolutions for it."
On Friday 9 March, Monark will be releasing the third single from their new album. The song is titled "You Lie" and was inspired by the feeling of insecurity that people experience when they are in a relationship.
"There is this strange thing that happens in relationships when things are going well and you're feeling on top of the world but then for no particular reason, a sense of uncertainty makes its way into the back of your mind," Coetzer, who wrote the song, explains.
"You start to question whether your partner feels the same way and this internal, emotionally draining battle begins. This song is about fighting that uncertainty and the battle between the good and bad thoughts."
The song starts with the lyrics, "There's a song called 'I love you' that's playing on the radio," which introduces the subject. The opening line was inspired by Coetzer listening to a song while driving.
There is a concept for a music video which is still in the pipeline.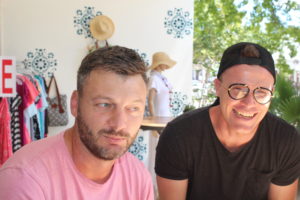 Proud moments
Over the past few years, Monark has made some waves in the South African music charts.
They have had numerous Top 10 singles and have received three SAMA-nominations for Song of the Year, Best Pop Album and Best Producer.
Coetzer and Janse van Rensburg co-produces their music, although the latter takes the lead. Janse van Rensburg studied music and has produced music for artists like Elvis Blue, Majozi and Bobby van Jaarsveld.
Coetzer and De Klerk say some of their biggest moments have been performing at events like the most recent SAMA-awards, Joburg Day, K-Day and Rocking the Daisies.
Upcoming events and plans
Monark has two big plans for the year ahead.
Firstly, they want to perform as much as possible, especially at places where they have not performed before. Secondly, they want to grow internationally by looking to perform in countries abroad.
Although they do not usually perform in Stellenbosch, they have a show coming up in the Drostdy Theatre on 14 April.
Coetzer says they are very excited for this show.
"It's a nice intimate vibe and we'll be able to connect with people."
They have already started working on content for their third album.
Stay updated with Monark by visiting their website, monark.us or following them on Instagram and Twitter at @monarkband.