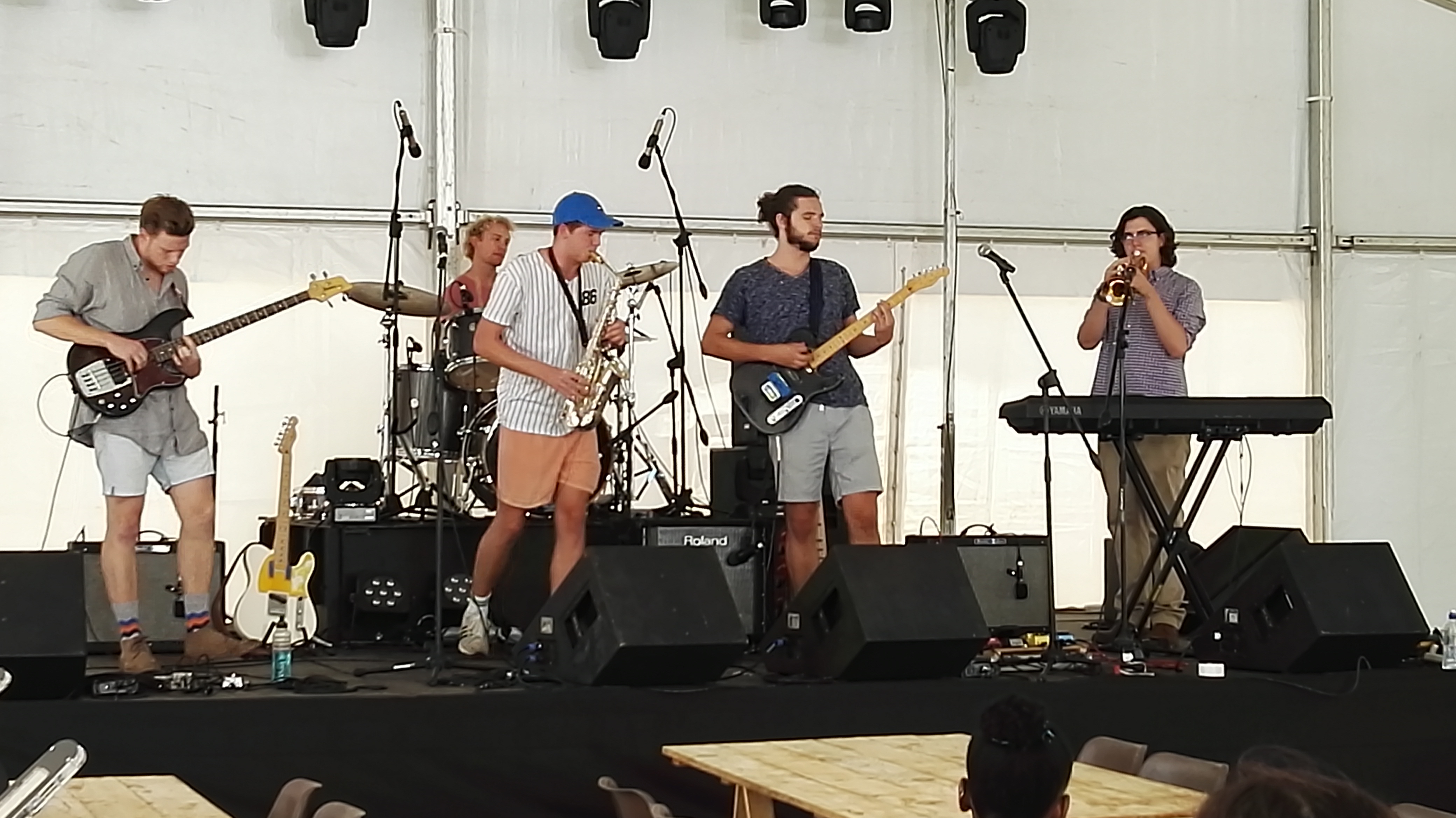 Happening in the tent next to Wilgenhof
Jana Greyling
This year's Woordfees kicked of at Bloekomhoek with two performances by bands that started out in Wilgenhof.
Wilgenhof's own jazz band, Kwod Roaches, was the first to performs. They treated the audience with their smooth and catchy sounds. They were followed by Uncle Spike, who set the mood for the weekend with their rock-reggae tunes.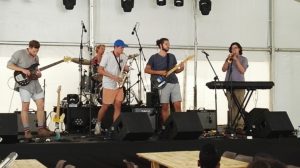 Bloekomhoek is the perfect place to enjoy some shade under the tent, while you feast on food from one of the food stands at Woordfees.
The bar at the back of Bloekomhoek offers a wide range of alcoholic and non-alcoholic drinks. Stellenbrau have a stand offering cold beers to enjoy while listening to the performances.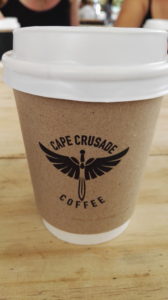 For the more health-concious festival-goers there is a fresh juice stand with many different healthy and nutritious juices to choose from.
There is also a little pop-up shop with beautiful leather items, books and magazines as well as clothing, shoes and a great aircon to offer relief from the heat outside.
You can also pick up a free coffee from Cape Crusade Coffe, as Netwerk24 is sponsoring the first 100 coffees made each day. (A definte motivater to walk to class each morning).
Overall the tent at Bloekomhoek offers a relaxed vibe, similar to that of a beerfest or wine festival.
Visit the Bloekomhoek tent throughout Woordfees to attend the Frederik Van Zyl Slabbert "Gespreksreeks" and see acts such as Aking, Barry Hilton, Bad Peter, Bittereinder, Basson Laubscher & The Violent Free Peace, Bottomless Coffee Band and many more.