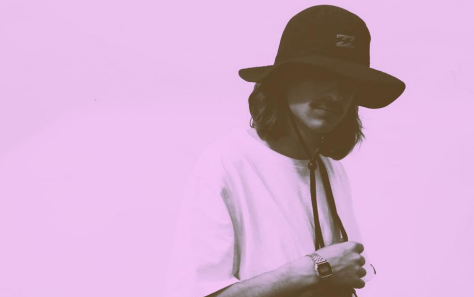 Mason Makt's music keeps life interesting
George van Dyk
For an artist who doesn't necessarily enjoy the nightlife and the things that come with it, Mason Makt sure knows
how to bring the energy that makes the nightlife so attractive.
Ewild Rist, aka Mason Makt, is a Dagbreek resident currently in his fourth year of a BA in Visual Comunication and Design, reinventing the idea of Electronic music by combining his love to draw with his passion for music.
Although reluctant to restrict himself to a certain genre, Mason Makt's live sets would probably be best described as somewhat a form of experimental techno infused with the groove of soulful house in between. As Mason Makt so vaguely puts it, "I draw and make music".
"My reason for being so vague in describing my creative interests is because I don't enjoy restricting my thought and creative processes," Makt says.
Makt mentions that he feels that his creative process works best while he's learning and feels that once you think you don't need education and various learning tools, you become useless and stagnant.
"An important thing to know is that you'll never know everything about anything, because everything is always changing," Makt added.
Contrary to the constant change, Makt describes music as a constant influence in his life. This is due to the fact that he describes music as being visual to him, in turn activating his imagination and allowing him to curate his desired audio-visual experience.
When you combine Makt's animated approach to soulful uplifting music and his intricate and unique drawing style you are taken on an audio visual journay which exposes to what degree Makt is creating his own thought-provoking brand of art.
"When curating music for my live sets, I try to find tracks that represent the equilibrium between the crowd and myself, to keep both parties happy. I'm not gonna be there if I don't enjoy myself," Makt declared. "At the end of the day, I'm just doing this to keep my life interesting.'
Makt posts sets and personal productions online. Makt's music can be found on his socials, Soundcloud Mason Makt. and Instagram @masonmakt.
Photo: Keegin Nesbit