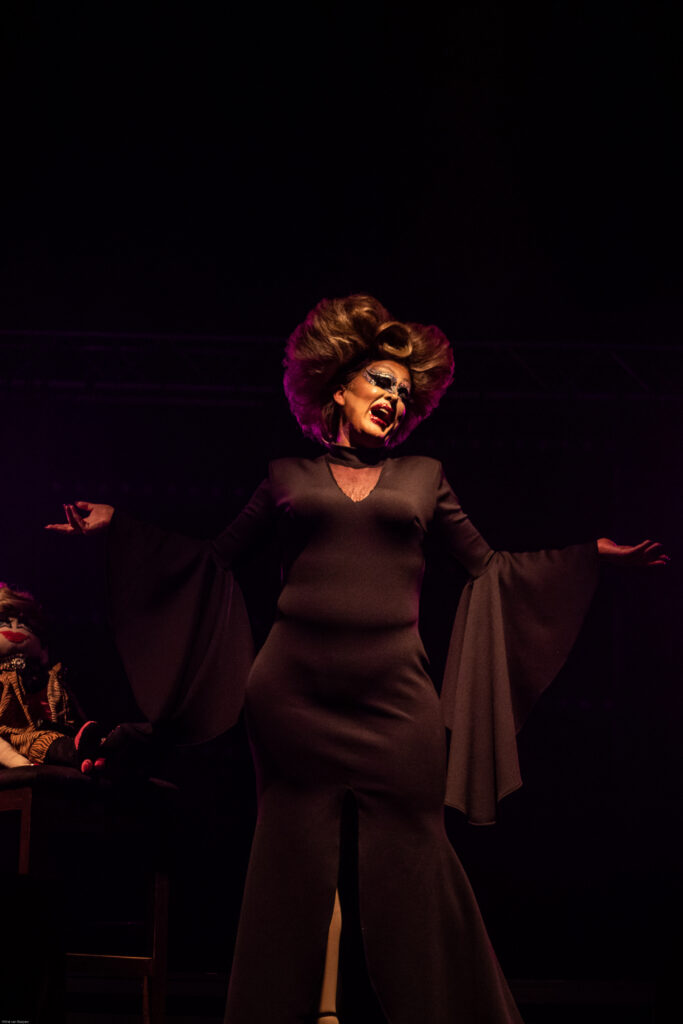 By Lesedi Mnisi
The only "gay profeet" (who speaks truth) and the product of the NG ("Nogsteeds Gay") Kerk, Tollie Parton, had a hilarious and wonderfully offensive show at the Daisy Jones bar on 15 October. The show was fabulous, extravagant and quite inspiring. What else could you expect from a Queen whose tollie (according to her) is only part-on?

The evening began in darkness (thank you Eskom); however, as soon as the generator came on and Tollie came out a wonderful light was shed on the struggles and wonders of being part of the LGBTQI+ community.

Tollie Parton is a drag persona created by Wynand Kotze and inspired by Patricia Lewis and Dolly Parton (this explains the random song-breaks during the show and the blond hair). During the show Tollie shared some stories from her life before drag, mainly what it was like to grow up in a small conservative town where being part of the LGBTQIA+ community would get you shunned. A

Various people from all walks of life attended the show: "Lesbian mechanics", "vuvuzelas", sorry "hadidas", sorry gay men (sorry about the typos, Die Matie recently uploaded Tollie-correct to the software on the computers) as well as allies to the LGBTQIA+ community. Tollie was able to tell who in the crowd was a member of the LGBTQIA+ or an ally by simply pointing her tollie (large dildo) at them.

Unfortunately, Steve Hofmeyr was unable to attend the show, even though he was sent a personal invite by Tollie herself. Perhaps it was just not meant to be. Tollie was joined on stage by a "Tollie Dolly", which is a doll that looks like her. The Tollie Dolly did not do anything other than sit still and look pretty.

Whilst the show was hilarious, featuring wonderful lip-syncing intervals and an opportunity for members of the LGBTQIA+ community to laugh about their experiences, this safe-space also provided moments of catharsis for people, like Tollie who have learned that they "really don't have to be kind to stupid people [and] don't have to be kind to ignorant people."

"There is no problem at all in being honest about how you live [life] and with whom you are living it with." says Tollie.

Further, Tollie advises aspiring drag queens to "get someone like Sasha Le Strange" to do your makeup if you cannot do your own. She also says "a drag queen should be dangerous" and edgy and unafraid to offend.