By Jean-Miri Olivier
This outfit was inspired by the revival of Y2K style, creating an edgy ensemble by combining new and classic trends, like using shoelaces as a belt and pairing Doc Martens with straight leg jeans. The outfit is enhanced by layering necklaces and chunky rings. The cropped, fitted, tee complements the baggier jeans. The style expresses the ­student's personality.
As the weather in Stellenbosch remains chilly, layering is the best way to create an outfit. The timeless charm of a leather jacket and the modern plaid trousers perfectly complement each other. The fact that turtlenecks are widely worn by all genders increases the garment's popularity. This is a great way to look fashionable whilst still remaining professional.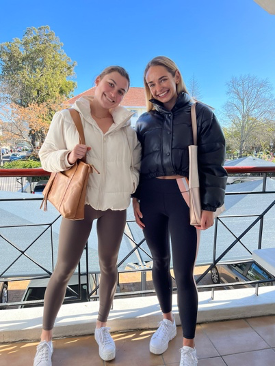 Activewear has become one of the most popular styles of clothing over the past year. When effort is put into a person's appearance, it helps boost their confidence whilst working out. Wearing a puffer jacket over a pair of athletic tights is a terrific way to stay warm and comfortable whilst travelling between class and the gym. This clean girl aesthetic is always a go-to.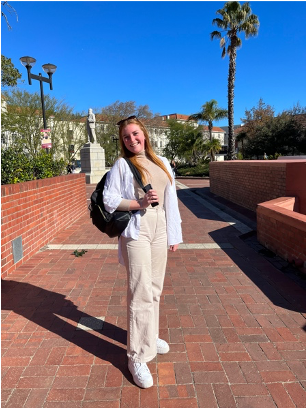 A monochrome look with sunnies as accessories shows the amount of thought that went into this outfit. Layering the oversized white shirt over the beige turtleneck is a technique used in a variety of ways. An oversized blazer could also be used. The earthy tones are popular and always give off an elegant feel. This outfit is paired with white sneakers for a comfy walk to class.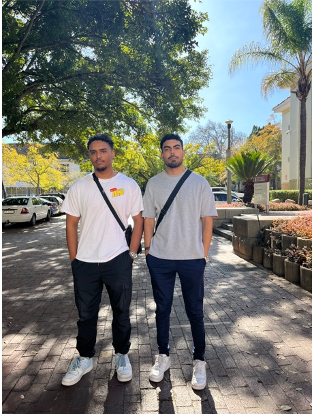 Skinny jeans have been replaced with cargo pants for an effortless take on street style, which was spotted at the South African men's fashion week earlier this year. The baggy T-shirts and cross-body bags are a new staple in men's clothing and complement this casual look. The watches and neck jewellery are a great way to make the look classier and more put together.