By Kobus Erasmus
Early last year, the ­Stellenbosch University Library opened the long-awaited Makerspace. The Makerspace is situated on the ­upper level of the library in room 1003.
According to the library website, the facility features a wide range of services, such as workstations with soldering irons and oscilloscopes, 3D scanners and 3D printers. The Makerspace also offers training for all its services throughout the year.
Norman Hebler, head of the ­Makerspace, said that the ­Makerspace is intended to provide students with a space that promotes collaboration and ­innovation. "The goal of the Makerspace is to ­enable students to create new digital ­artefacts and materials, adapt new digital tools, processes and ­methods, and participate in ­innovative projects, communities, and discussions."
The workspaces are equipped with professional design software for 3D modeling, circuit design and even audio and video editing, according to Hebler. He stated that the Makerspace can adapt the types of software on the compu­ters to ­accommodate the needs of ­students.
Daniёl Wykerd, a second-year BEng (Electrical and Electronic) student, expressed his excitement about the Makerspace. "Even though I have never used the ­Makerspace, I would love to make use of it in the future."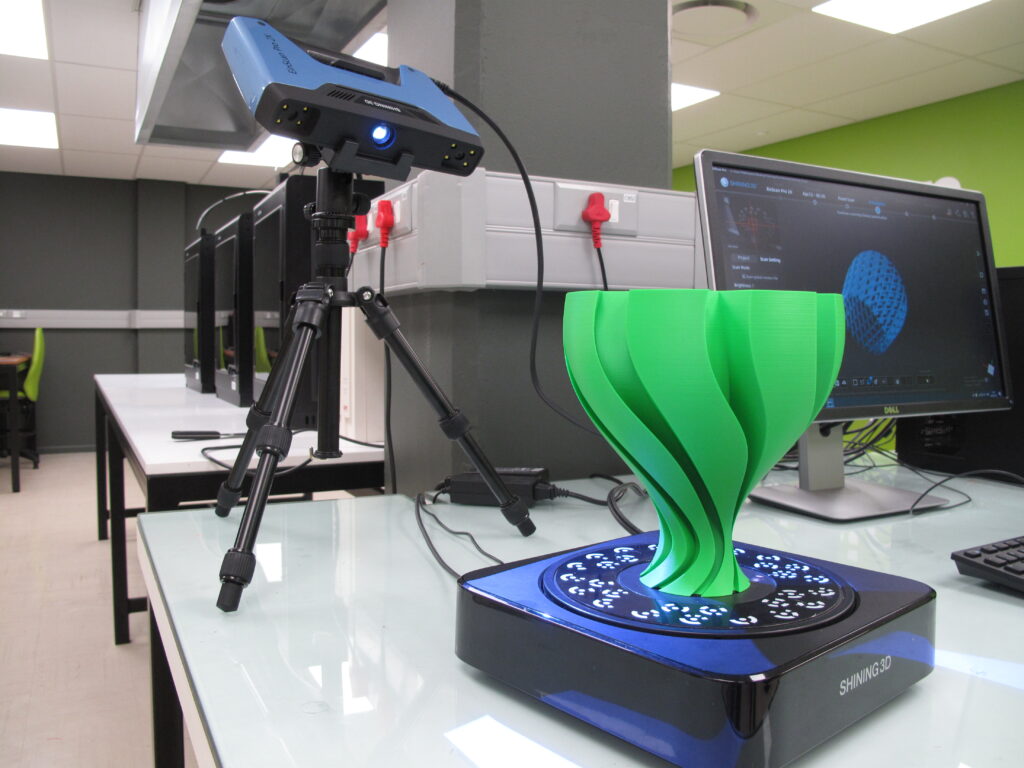 Brand new additions to the ­Makerspace are the robotics kits that students can assemble themselves. Kits are available for both beginner and intermediate robotics enthusiasts. According to Hebler, the goal of the kits is to introduce students to the exciting world of robotics and technology. He stated that the Makerspace offers tools like Arduino, Raspberry Pi and various other components upon request.
Darryl Geldenhuys, the admini­strative officer, notes the value of the Makerspace for students.
"Working in the Makerspace and getting hands-on is very ­stimulating as well as educational. Learning and creating innovative thinking is what [the Makerspace] is all about."
Hebler noted that the equipment in the Makerspace is generally ­expensive and difficult to use, and not something the average student had access to in the past. He ­mentioned that the fact that ­students now have access to ­high-end equipment and knowledge­able people who are happy to help can greatly benefit those who have an idea that they want to bring to ­fruition.
"There has been an increasing interest and uptake in the use of the [Makerspace], but there is still room for students to make use of the ­facilities available," said ­Hebler.
"Students are welcome to pay us a visit any time of the day during the week to see and make use of the facilities we offer. There is always a staff member on hand to answer questions and provide one-on-one support for students."