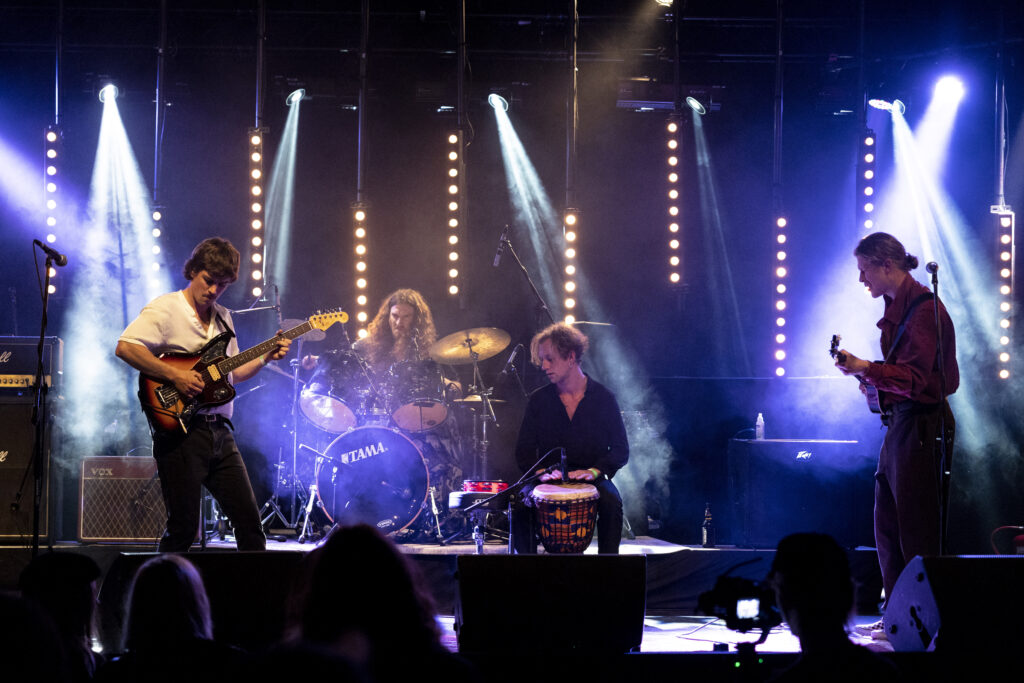 Psych Rock: Live and loud
BY SIBELLA SWANEPOEL
New generation psychedelic rock band Moskitos will be dropping their debut EP, Adieu Or Die, on 17 March. Inspired by their mutual love for 60s sound and early psychedelia, this Stellenbosch trio is producing a sound that touches on new and distant places. Their music will take their listeners to the golden age of psychedelic rock but will pull them right back to the modern psych rock that is emerging today.
After meeting at a party and having a few experimental jams, Pieter Labuschagne (lead vocalist), Albert le Roux (bassist and vocalist), and Danie Holtzhausen (drummer) combined their talents to form Moskitos. They are also joined by two backup members, Hanno Jansen van Vuren on percussion and Lourens Swart on keyboard and synth.
When asked about their unique sound, Le Roux said, "It's . . . psychedelic rock, but we try to incorporate a lot of influences from [the present] and the past, but all heavily 60s-influenced. We also have a flirt with progressive rock sometimes and rhythm-based things."
These experimental rockers have been jamming since 2019 and have graced the stages of The Daisy Jones Bar, Aandklas, Evol and many others.
Moskitos recently released their first single, "Speed Unknown" (taken from their debut EP), which is streaming on all major platforms. This single is an ode to the golden era with a splash of garage and progressive rock.
"I just want people to feel . . . a feeling that they haven't felt before. We found our sound within the songs of this EP," says Labuschagne. 
With their debut EP being released later in March, Labuschagne commented on the name Adieu Or Die. "I stole the name from a song [by the Beach Boys] that really means a lot to me. The whole EP is supposed to comment on personal growth . . . a journey from bad to better. 'Adieu or die', meaning 'goodbye or die', refers to saying goodbye to the negative thoughts and the old self, so that you can be free and be the self you want to be," said Labuschagne.
Moskitos are going all out with the release of their EP, various live performances, and a music video on the horizon. "But we are not hanging up our bootstraps after this," says Le Roux.
"The next thing for us would be hopefully to play [at] some festivals . . . [in order] to collaborate with people that are a bit outside of our niche . . . [and] to be involved with international artists," added Labuschagne.
Moskitos are letting loose this Saturday, as they will be playing along with another local band, Los Sueños, at Evol in Cape Town. Tickets are available on Quicket. For more information on Moskitos, visit their Facebook and Instagram pages at @moskitos_.