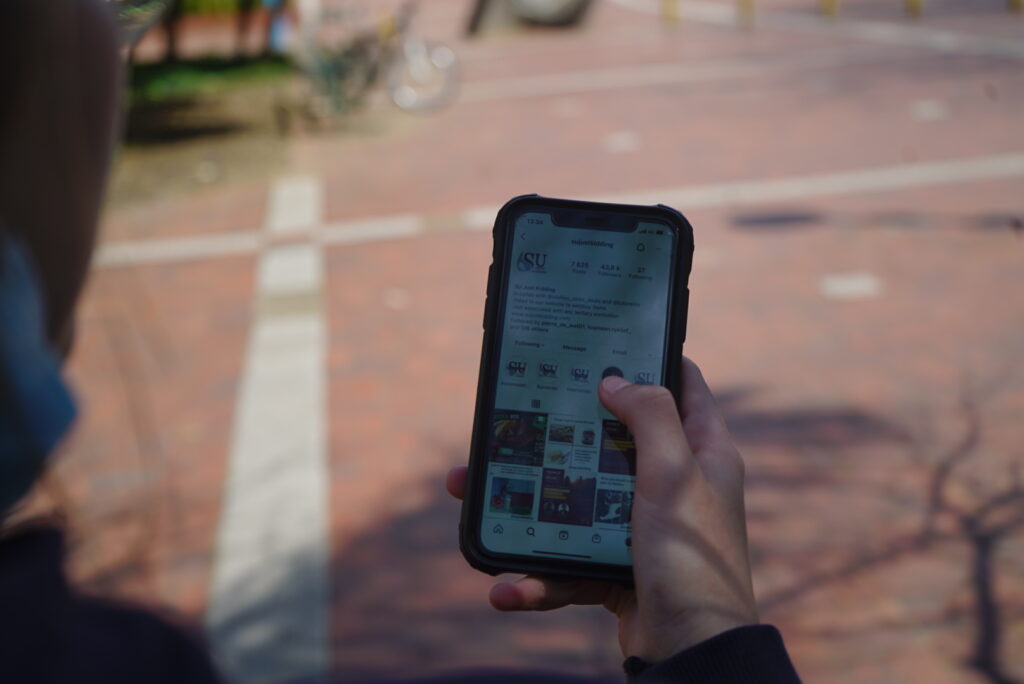 SUJK: Profit Over Charity
BY LAURA MUTYAMBIZI
The SU Just Kidding (SUJK) Instagram page (@sujustkidding) recently came under scrutiny after they requested on 20 July that students donate textbooks to help other less fortunate students. However, they seemingly planned to use the donated books for a business venture instead. Many students who donated their books were not informed that SUJK planned on renting them out, which led to many students questioning the page's credibility.
SUJK had initially asked students to donate textbooks that would be put forth to help disadvantaged students. This created the assumption that the page would be freely donating these books to students who are financially disadvantaged. The page failed to mention, however, that they initially intended to rent out these donated books.
According to a post later made by Stellies Just Kidding (@stellies.justkidding), a similar meme page run by Stellenbosch University (SU) students, SUJK released another statement on their Instagram story that said, "We noticed textbooks cost a ton. So, we are renting our textbooks, R200 for the semester. You will have to pay a deposit of between R200–R700."
Many students were quick to notice this indiscretion, and Stellies Just Kidding posted a side-by-side post that highlighted the contradictory Instagram stories posted by SUJK.
In response to this, SUJK released an official statement through their alternative account, @satohis_army, and said, "To provide a really good accessible textbook place for students, this takes huge money. We need to raise money to meet all students' [needs]." Moreover, they offered to return the textbooks to students who donated them, but who preferred that their textbooks were not included in this venture.
"Another big announcement is no fee whatsoever, we ask for a deposit to make sure you return [the textbooks]," they continued on the alternative account, citing that the money was necessary for a sustainable business model. "The deposit is 100% refundable."
Many students remained skeptical about the true intentions of the page, and one Instagram user, @cindibraaf, commented on Stellies Just Kidding's post that the concept is not bad, but that the lack of transparency with which the SUJK page executed their idea of a "library" is what she had an issue with.
Imáney Janse van Rensburg, a third-year BSc (Molecular Biology and Biotechnology) student, said that she felt like the situation was unethical. "And that they make you believe you're doing something good, meanwhile it's a money making scheme. It's disgusting."
Tavonga Chirikure, a second-year LLB student, expressed a similar sentiment and said, "Putting a price tag on someone else's misfortune is immoral because they are trying to benefit from the underprivileged. I think they need to be held accountable in their charity projects, as they do represent the university as they have SU in their name; thus, they need to uphold SU values."
Die Matie approached SUJK for a comment on the situation but they elected not to give any further comments.