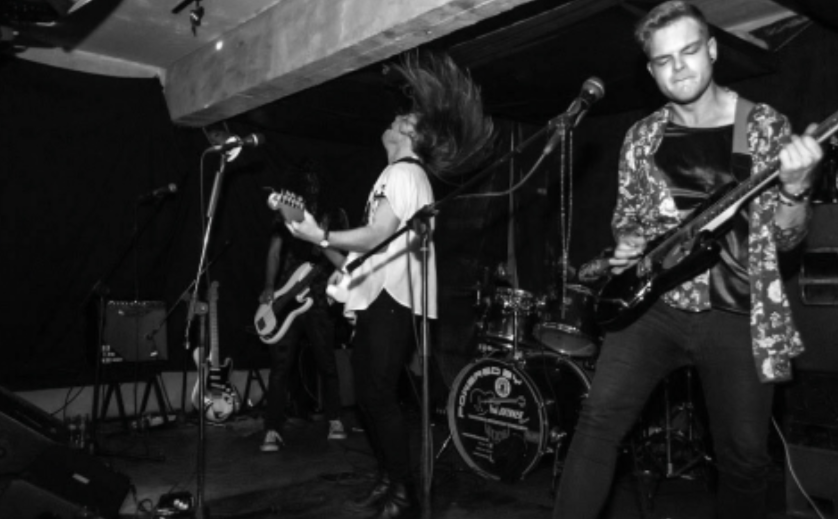 Aandklas Showcase latest musical talent
---
ALEXANDER BRAND
With the event Showcase featuring Voodoo Cats, Saving Arthur and Moon Badger, Aandklas is laying some of the best local talent at our feet on 5 October. Die Matie got to know these bands a bit better in the build up to the event.
Saving Arthur started when a church band friendship, struck up between Michael Moller (guitar and vocals) and Deon Langeveld (drums), turned into something more. Other members are Cobus Coetzee (guitar), Rayke Loftie-Eaton (synthesizer and backing vocals) and Arno van der Merwe (bass guitar and backing vocals).
According to Moller and Langeveld, the band's name deals with the idea of someone leaving their community to chase their own dreams and aspirations, and the community then seeing it as their duty to save this individual. They draw inspiration from bands like Mutemath, MGMT and Tycho. They recently released two singles, "Black Widow Child" and "Memory" and will be releasing another on 9 October.
The Voodoo Cats are a four-piece band from the Mother City, creating original music with elements of pop, indie, funk and psychedelic rock. They consist of Dean Clarke (lead guitar and backing vocals), Rory MacGregor (lead vocals and rhythm guitar), Amilcar "Milky" Matthews (drums) and Matthew "Charlie" Charles (bass guitar).
Their name came from Dean playing with his cat and listening to the iconic "Voodoo Chile (Slight Return)" by Jimi Hendrix. "We are four utterly mad, completely off the wall individuals which means we each bring something different to the table, and you can see that in our music," the band agrees. They have a truly unique story of how they met.
Dean was looking for members to form a band and saw Rory do a solo acoustic set, and just informed him afterward that he was now part of the band. Milky used to deliver pizzas to Dean's house and that's how the two met. Charlie would later join the Voodoo Cats family.
The cats are busy, with a bunch of gigs coming up including Mercury Live on 9 and 18 October, Striped Horse on Kloof on 19 October and Observatory Streetopia Festival on 1 December. They are also in the workings to release their EP in December. A karaoke night, a session jam, and a convenient meet-up in the crowd of a rock show led to the band Moon Badger's birth.
The band consists of Nicol Pirow (guitar and vocals), Divan Putter (bass guitar) and Adriaan "Slenderman" Jordaan (drums). When it comes to the name, the story is that Pirow was clicking through "Random page" on the Firefly wiki and they were blessed with Moon Badger. "Imagine Queen Gizzard and the Stone Age Wizard smashing headfirst into Dick Dale and the Motorheads – with enough energy to create a black hole that swallows the sun. But louder," Pirow says, explaining the band's sound.
Moon Badger will be at Mercury Live on 2 October and at the Halloween Show with Blue Crime (from Amsterdam) at Bohemia on 31 October. They also start recording their debut EP in October.