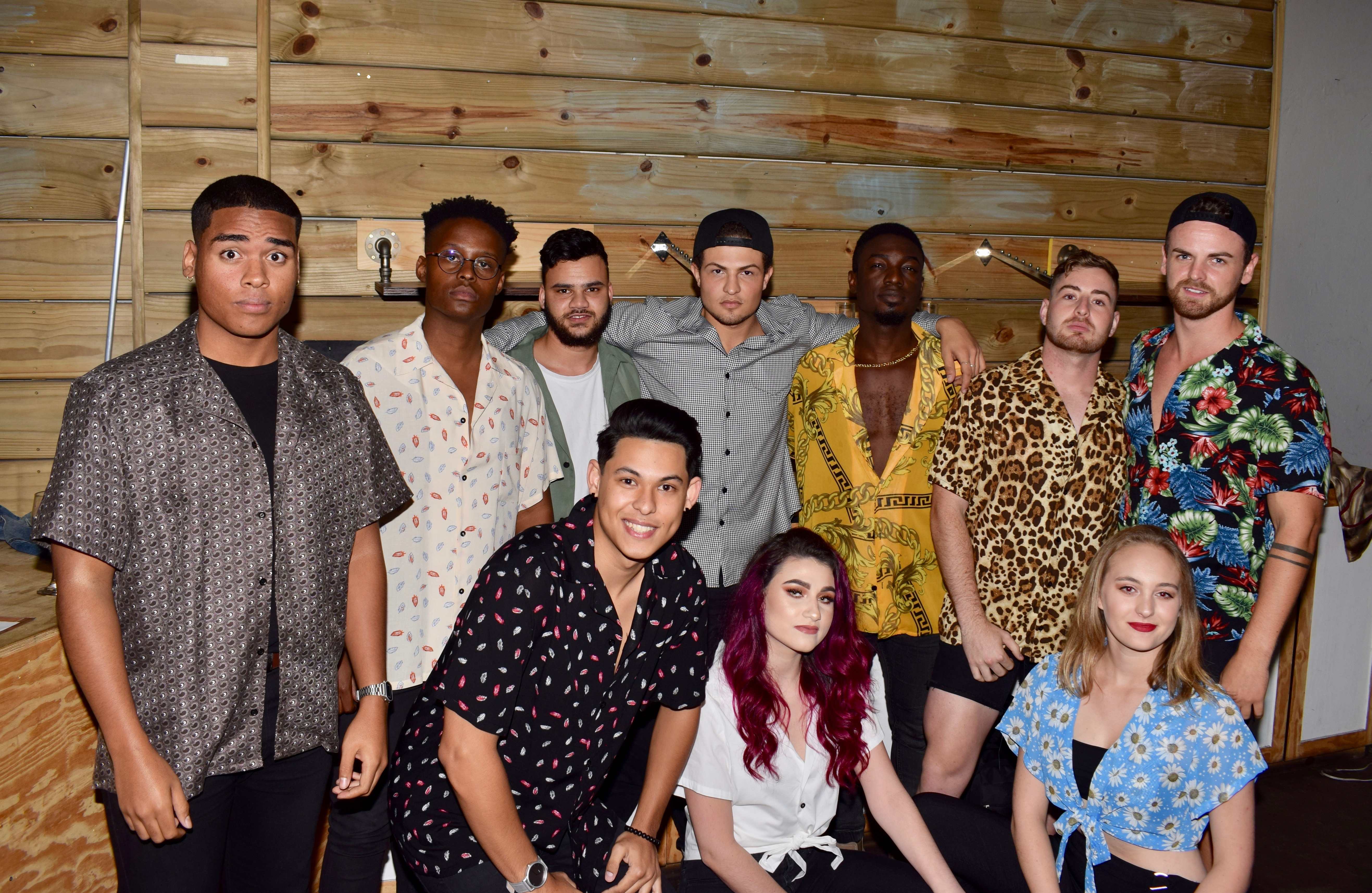 ---
JANIQUE AMBER OLIVER & ZAHLE ELOFF
Winter is fast approaching, and we are certainly leaving last year's trends behind. This year, collecting unique, classic, fashion-forward looks can become a reality. In collaboration with Adam and Eve, Ruan Goosen had his debut on the "runway" last night where he introduced his collection of winter shirts – the perfect complement to complete your winter ensemble.
Goosen's collection comprised mainly of winter shirts for men, his inspiration being directed by a classic style emphasised by using materials like velvet and houndstooth. "Men. I love dressing men – finding classic male styles and making it quirky, edgy and even risky at times." Goosen said.
The night kicked off with live entertainment and a crowd buzzing with both excitement and curiosity to see what Goosen came up with for his first launch. The introductory collection of the show consisted of a variety of his shirts from a previous summer collection, fitting as we are teetering at the end of sunny skies and warm embraces.
The focus of the evening was his winter collection displaying a colour palette with hues of blues. The colour palette subscribed to his vision of the classic male ensemble.
"I chose this palette because it goes along with the classic male look. Men love blues, stripes and minimalistic patterns," said Goosen.
Any successful work of art requires an appropriate target audience, therefore Goosen first presents samples of fabrics to those surrounding him. He does this to understand his potential audience, who they might be, and what they will and will not like.
His interest in fashion was truly realised in high school. While taking design as subject, a teacher had encouraged him to follow his instincts, which found him gravitating towards fashion. Technically, his first fashion show was held at school, showcasing The Grunge Collection which was a collection made entirely of trash bags.
He knew from the moment he got to Stellenbosch that he wanted to pursue a career in fashion. Goosen first completed his BCom Marketing and Financial Management degree at Stellenbosch University, and then continued to study a BA in fashion design at Elizabeth Gallaway Academy of Fashion Design, where he is currently in his second year. He created a five year plan which stipulated that he wanted to launch his first fashion collection in 2020.
Driven by his passion, Goosen found himself crashing an Adam and Eve year end function last year. He introduced himself and pitched his product resulting in a meeting the following day. In the meeting he showcased a few of the shirts he had already managed to make for his summer collection. Goosen was then invited to go on their Garden Route tour, where he made some money which he used to develop the rest of the collection.
Up until last month he sowed all the clothing himself. Now, Goosen designs the patterns and selects the fabrics while he has a Cut, Make and Trim (CMT) friend helping him with the development of his designs. Together they bring his vison to life.
Along with the three final statement pieces, an arrangement of faux-fur and faux-tibetan yak coats, the entire collection took two months to complete.
If Goosen could design for any celebrity it would be Kim Kardashian West or George Clooney.
The next collection that we can look forward to seeing this year is his summer collection for this year, which he hopes to release by September. You can keep an eye out for any future designs by visiting his website: www.ruangoosen.com.