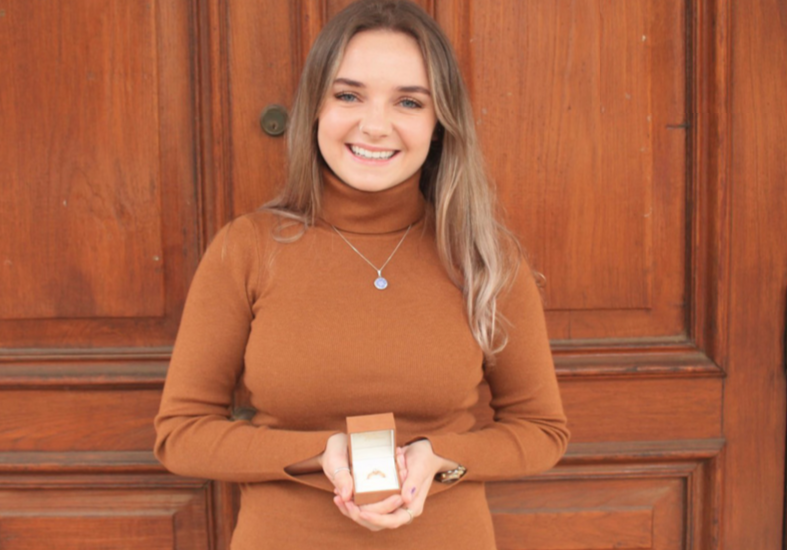 Shine bright like a diamond
---
AMBER PAYNTER
As Marilyn Monroe would say, "Diamonds are a girl's best friend," but for those of us on a tight student budget, we can't even imagine buying high-end jewellery. Making all of our jewellery dreams a reality is Charen Nortje who has recently launched her web-based business, Ring Artisan.
The magic began when Nortje gained enough confidence in herself and decided to start up the business after some encouragement from her family and friends.
Although she graduated in 2018 after studying BSc Agric Viticulture and Oenology, diamonds have been her true passion, captivating her since a young age. "I was drawn back to my origi-nal passion of what I wanted to do, so I'm incredibly satisfied with my job at the moment. I'm so happy," Nortje said.
Despite not being involved in manufacturing the jewellery, Nortje quite literally has a hand in the design process since she sketches each creation. Her aim is to educate people about diamonds and advise them throughout the production of their bespoke designs. Above and beyond her guidance, the artisanal jewellery is easy on the pocket yet top quality. "I want [the client] to understand what they are buying and have confi-dence in the product," Nortje said.
"I'm able to cut costs because I don't have to pay rent and I don't have any staff – I'm just paying my manufacturer, so the prices are very affordable."
When it comes to designing, Nortje's philosophy of "less is more" inspires minimalistic yet feminine jewellery that incorporates natural elements.
To get the ball rolling, it's as simple as filling in the form on her website and receiving a quote. The best part is, you won't even need to leave cosy Stellenbosch since she is based right here and even does safe courier deliveries across South Africa.
"My favourite part of the job is the joy it gives people and the happiness you're able to bestow on others through your creations. I love that it makes people hap-py – nobody's ever sad buying a diamond. It is absolutely beautiful," Nortje said.