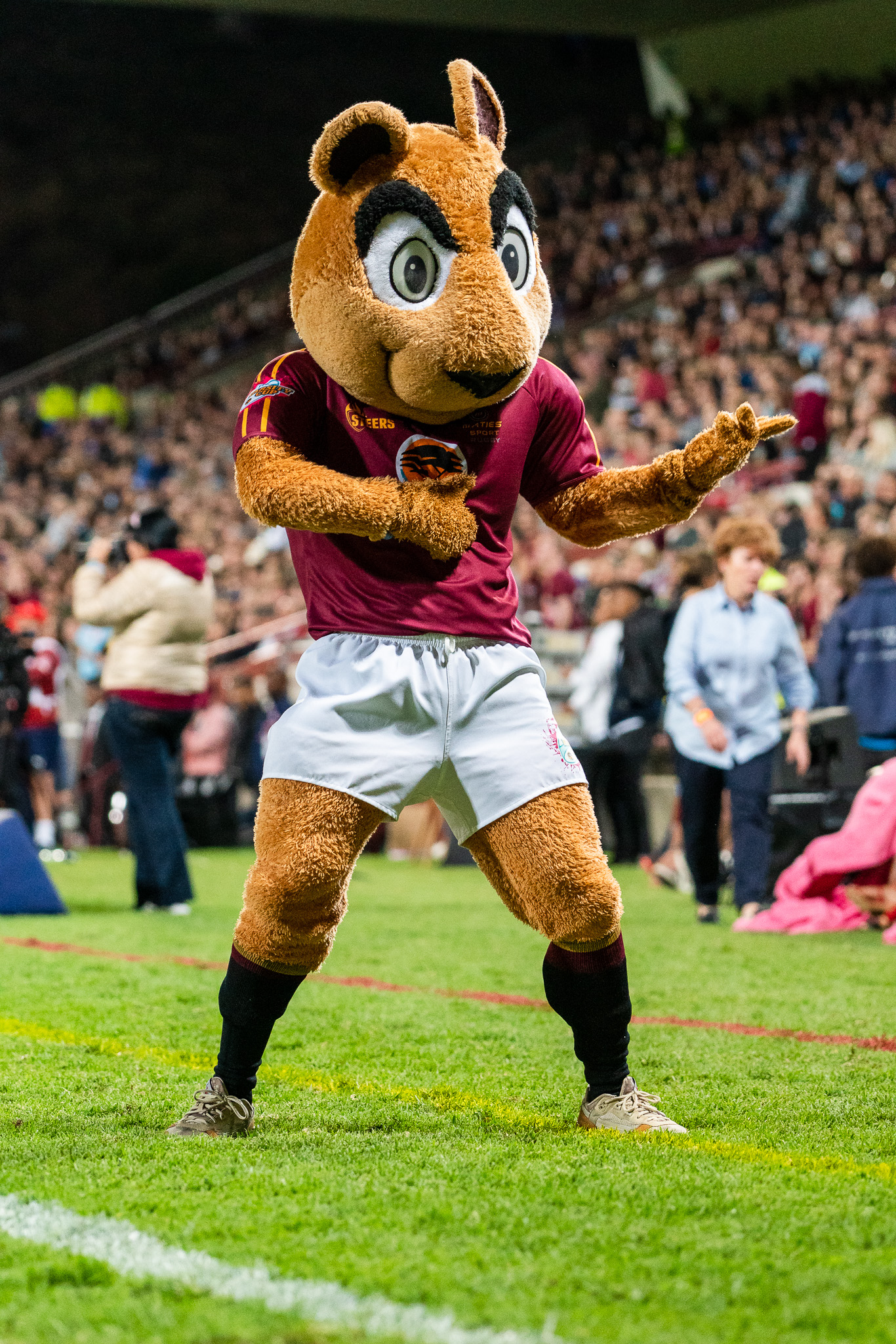 Problems for Pokkel after Varsity Cup final excitement
---
LOLITA DE ABREU
The Stellenbosch University (SU) mascot, popularly known as 'Pokkel', was banned from participating in the traditional Varsity Cup final post-game celebration after a premature celebratory run across the field.
With five minutes left on the clock, Pokkel got very excited. He ran from in front of the grand stand, across the field towards Maties' try line on the right. This running took place just left of the scrum that was being set up. Security received Pokkel on the other side of the field and escorted him off the field.
"I don't know why I just ran on the field. I thought we were celebrating!" said Pokkel. Pokkel claimed that in his exhaustion, he consumed around three Red Bulls before the game. He also revealed that his heart was beating uncontrollably on the heart monitor that the sports staff provided him.
"Seeing the vibe you guys gave off hyped me up even more. I wasn't thinking."
"My goal that night was to climb the big H," Pokkel said, but he apparently refrained from do- ing so as, towards the end of the game, he heard a sudden burst of energy within the crowd.
"When Maties score, the song plays. I didn't hear the song, so I ran off again. When he arrived on the side- lines he was told by the referee that he had to leave the field. "They wanted to arrest me, but I was like, nope, you're not going to arrest me," Pokkel said.
After his brush with potential arrest, Pokkel cooperated by exiting the stadium. The current Pokkel has been behind the mask for a lengthy four years. He disclosed that this year will be his last.