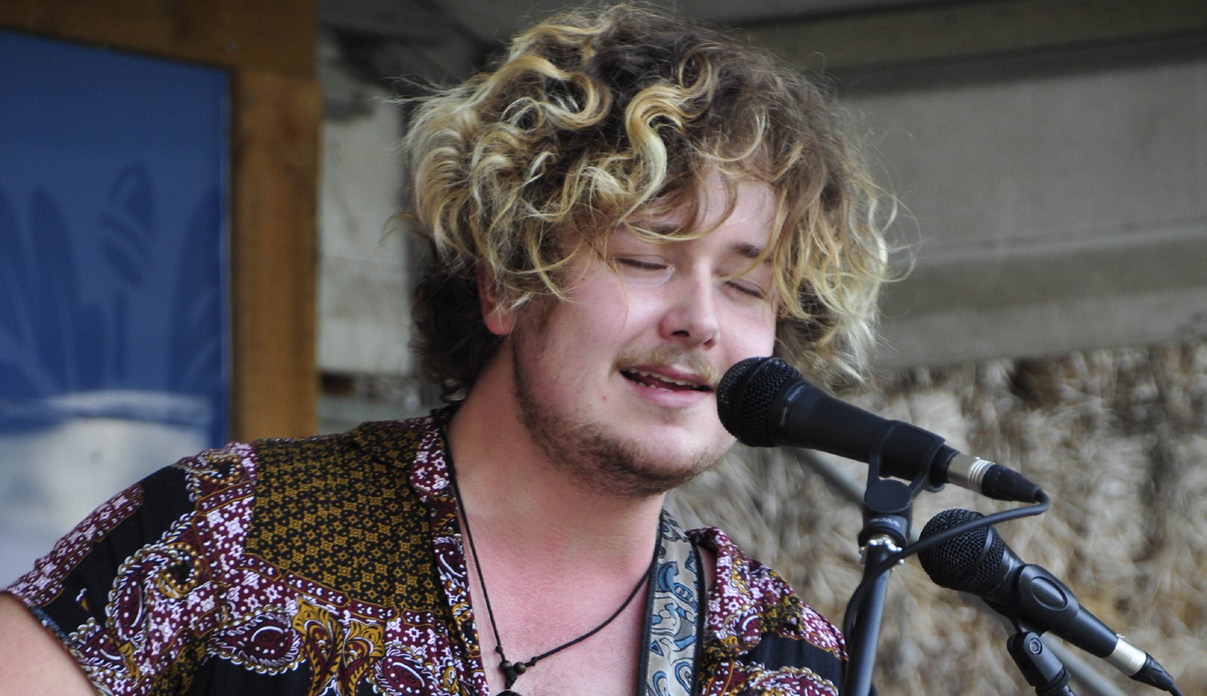 Matt Carstens is die regte MVP
---
DANé DOOGE & WILLOW-RUBY VAN DER BERG
Wat het Bohemia, Aand­klas en Die Mystic Boer in gemeen? Drie dinge: lekker bier, stoute kos en goeie musiek. Meeste Stellenbosse stu­dente het al dié kuierplekke be­soek. As jy een van die regulars is, het jy seker al vir Matt Carstens raakgeloop.
Carstens tree gedurig by een van die Bosch se drie geliefste kui­erplekke op, wat terloops sy gun­steling plekke op Stellenbosch is.
'n Ware allesdoener, maak Carstens musiek van alle kleure en geure: pop, RnB, folk en selfs indie. "Ek probeer dit interessant hou deur elke keer iets anders te doen wanneer ek my musiek skryf," sê Carstens.
"Ek vind my inspirasie in verskeie musikante. My top keuses is byvoorbeeld The 1975, Ed Sheeran, The Wombats en John Mayer. Ek het groot geword in 'n huis waar ons baie Stevie Nicks en Leonard Cohen geluister het.
"Ons almal is ook baie lief vir musiek, so dit het vir my natuurlik gevoel om ook my eie musiek te begin maak. Toe ek op hoërskool was, het ek al klaar in sommige van die pubs in my tuisdorp begin speel," verduidelik hy.
Baie mense kan musiek maak, maar nie almal het noodwendig die nodige inspirasie om iets goed te produseer nie.
Carstens meen dat hy nie streng gesproke 'n kreatiewe proses het nie, maar dat hy elke dag bietjie kitaar en ukulele speel.
Carstens is tans besig om hom­self voor te berei vir 'n moontlike toer wat binne die volgende paar maande in Gauteng sal afskop.
Maar eers het hy nog 'n paar optredes in die Bosch. Een van hulle vind op 22 Mei om 20:00 by Steam restaurant plaas.
"Ek is so dankbaar vir almal wat my musiek ondersteun. Ek sal graag verskeie mense se opinies [oor my musiek] wil hoor," sê hy.
Nou het jy nóg meer rede om gereeld Bohemia, Aandklas of Die Mystic Boer te besoek; vir die tal­ent, natuurlik. En as jy vir Matt gewaar, gaan knoop 'n geselsie aan en gee jou opinie.