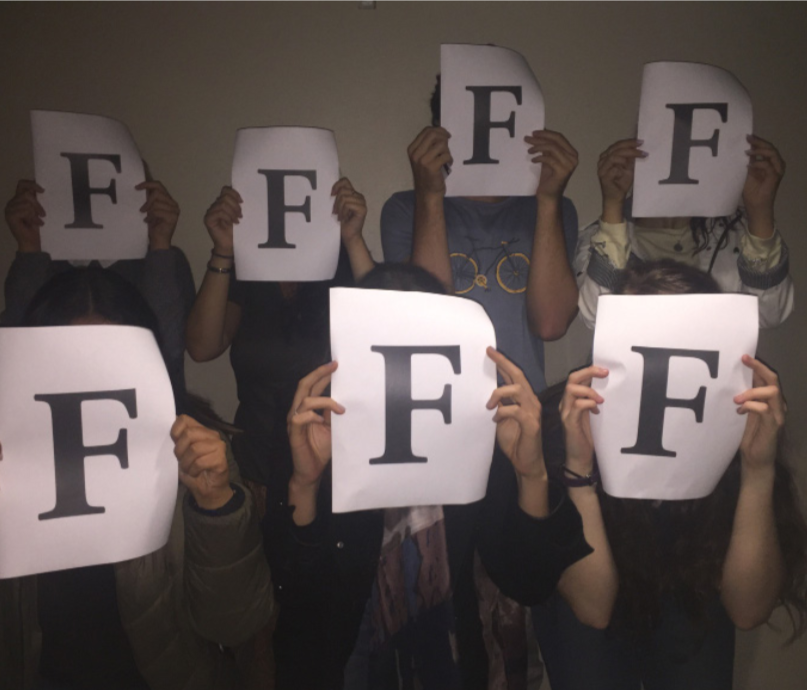 Simon(sberg) says 'say the 'F-Word' '
MANY "Fs" GIVEN Simonsberg proved that the 'F-word' should not be taken at face-value.
THOMAS MARAIS
---
Simonsberg men's residence is not afraid of the f-word. This residence co-hosted an event that engaged students in public discussion on the impact of female empowerment in their lives. The 'F-Word' event, a presentation and discussion on modern day feminism, invited the audience to share personal experiences and identify day-to-day social behaviour that leads to sexism and sexual violence against women on Stellenbosch Campus.
"The word 'empowerment' has become a schlep because we do not engage enough with each other," said Xola Njengele a Simonsberg HK member, Njengele is also the chairperson of BA Student Committee (BASC and Amnesty International Stellenbosch.) Simonsberg collaborated with Harmonie house committee members, with the intention of speaking about behaviour that might unknowingly perpetuate a rape culture and other related problematic opinions on campus.
"Feminism is not a women's issue – it is a human issue. It's a very brave step for a men's res to host a women empowerment event," Said Marie Mjacu, vice prim of Harmonie. "Realistically, the amount of sexual assault cases on campus would shock people. A concept like consent is something some people simply do not understand, that's why guys become uncomfortable in such conversations. They should not be afraid to run a discussion." Farai Mubaiwa, a Stellenbosch University (SU) alumna and project manager at the Aurum Institute, said that those you empower must be left with something tangible.
"It is not enough to repeat a word for the sake of participating," she said. Mubaiwa was happy to see the continuation of the Woman Empowerment portfolios that she implemented during her term as a member of the SRC in 2016.
"Feminism is not just an idea you discuss on a Tuesday night. It is a constant practice. If you say you believe in female empowerment and equality of genders, then it is something you must constantly
engage in with your friends and colleagues," Mubaiwa said. Mjacu said there is more to be done on the part of male residences. "The small things like how you refer to girls when you talk to your guy friends is where men can do more. If you're in a group of guys, it's your responsibility to call your friend out," she added. "We are afraid of being challenged," Mubaiwa said.
"Worse still is we have a shaming culture on campus, so then when someone says I don't agree with you, they become labelled." The forum concluded in praise of the Women Empowerment portfolios that many leaders such as Mubaiwa have implemented that seek to change the cultures encouraged by residences. "It is becoming normalized," Mubaiwa said. "Why shouldn't it be normal for residences to empower people?"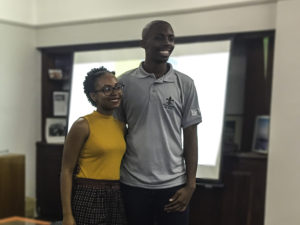 Photo's: Thomas Marais