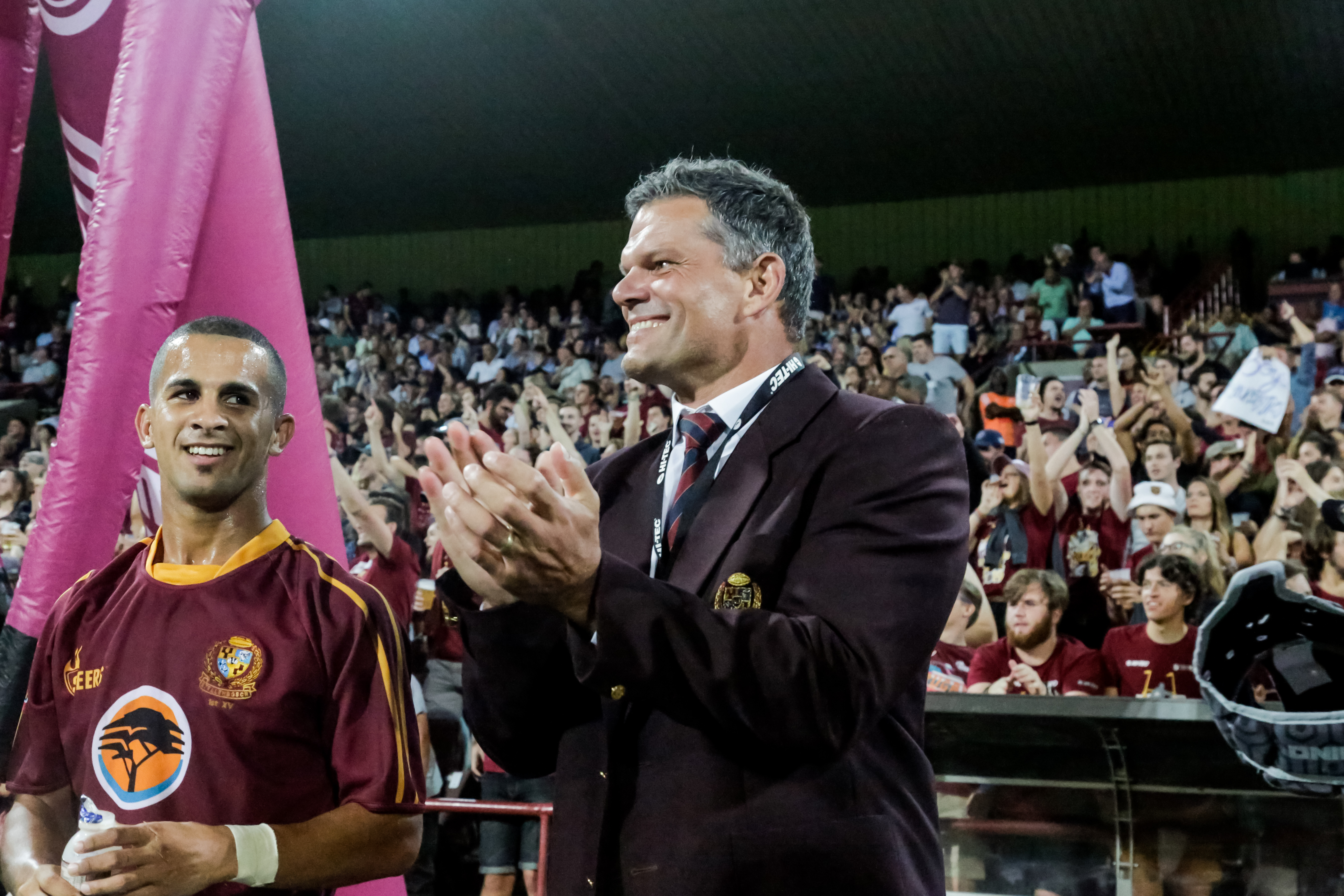 Maties forge ahead, still unbeaten
LEMUEL BLIGNAUT
Of the two unbeaten teams that emerged from the tunnel last night, it was the Maroon Machine
that retained that moniker as they retired victorious, having beat the North West University (NWU)
43-15.
Maties set the pace early on, scoring a converted try two minutes after the first whistle. They kept
the momentum going, with wing Edwill van der Merwe scoring a converted seven point try, and
Maties adding two penalty kicks to their total before halftime. The NWU added to the scoreboard
with a penalty and a converted try, but went into the break with Maties leading 22-10. After
halftime Maties scored three more tries, with Van der Merwe going over the line twice more, thus
securing a hat trick for himself. This performance earned him this match's Steers 'Player that Rocks'
award.
Shortly before the siren sounded the men from Potchefstroom scored again, upping their final score
to 15. This came after a hotly contested ruck on the Maties try-line that earned Maties number
seven, Ben-Jason Dixon, a yellow card.
The match wasn't without its share of drama, however, with the NWU winger, Lincoln Daniels, being
transported off the field on a golf cart after colliding with Maties fullback Anton du Toit. However, by
the time they reached the tunnel, he had recovered enough to respond to all the thumbs up's that
was being thrown at him.
Maties will be playing again on 11 March, and as the only unbeaten team remaining, the Maroon
Machine will be confident heading into next Monday's match against the University of Johannesburg
(UJ). They will once again be enjoying the home field advantage, with the match being played at the
Danie Craven stadium.
Photo: Armin Prinsloo