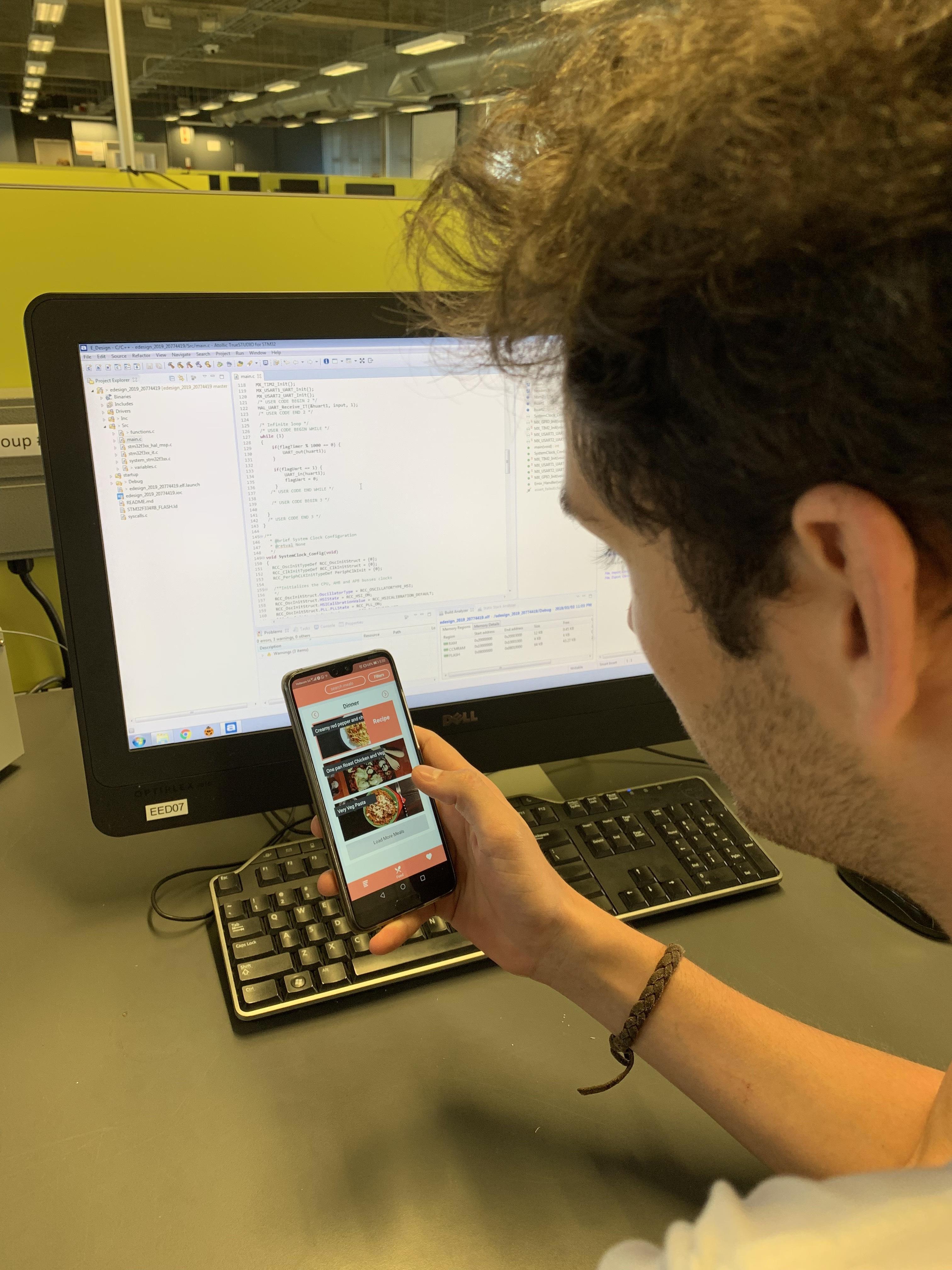 What's cooking, good-looking
FEEDME ON A BUDGET Ryan Seebregts looking at his app while coding.
JONOTHAN FROST
---
THERE is a new app on the market, and it might just make home cooking less of a challenge for students. FeedMe, an app designed by Ryan Seebregts, a third year BEng (Electrical and Electronic engineering) student, generates "easy and affordable recipes" to help home cooks make the most out
of their cooking. Together with his girlfriend, Bianca van Zyl, Seebregts started working with this problem and came up with FeedMe. Seebregts said that he had gained considerable experience working from his classes and lectures.
"It helps if it's your area of interest, because coding can be frustrating sometimes," he added. On the front or 'home' page of the app there is a feed which displays three random meal images, which can be filtered using different mealtimes and different dietary requirements.
The photos of all the foods available are currently taken by the pair, but they have plans to add the functionality of submissions so that users can add their own meals and recipes to the database. A user can also list ingredients they have at home and the app will recommend meals based on the ingredients. Seebregts plans to release incremental updates in future to keep the app relevant, fix bugs and increase functionality. He is developing a web version of the app to reach a greater audience and help establish the small business endeavour he hopes it will become. Seebregts' interest in coding, web design and app development are greater than that of the culinary art, which is why he created the app in the first place, but by using a skill he acquired he not only managed to help himself but made it available for others to help themselves as well.
Photo: Jonothan Frost