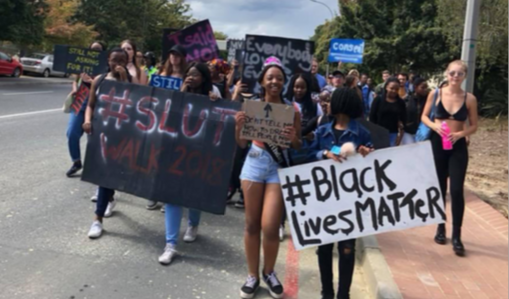 #-Trends that made their mark
LAUREN WESLEY-SMITH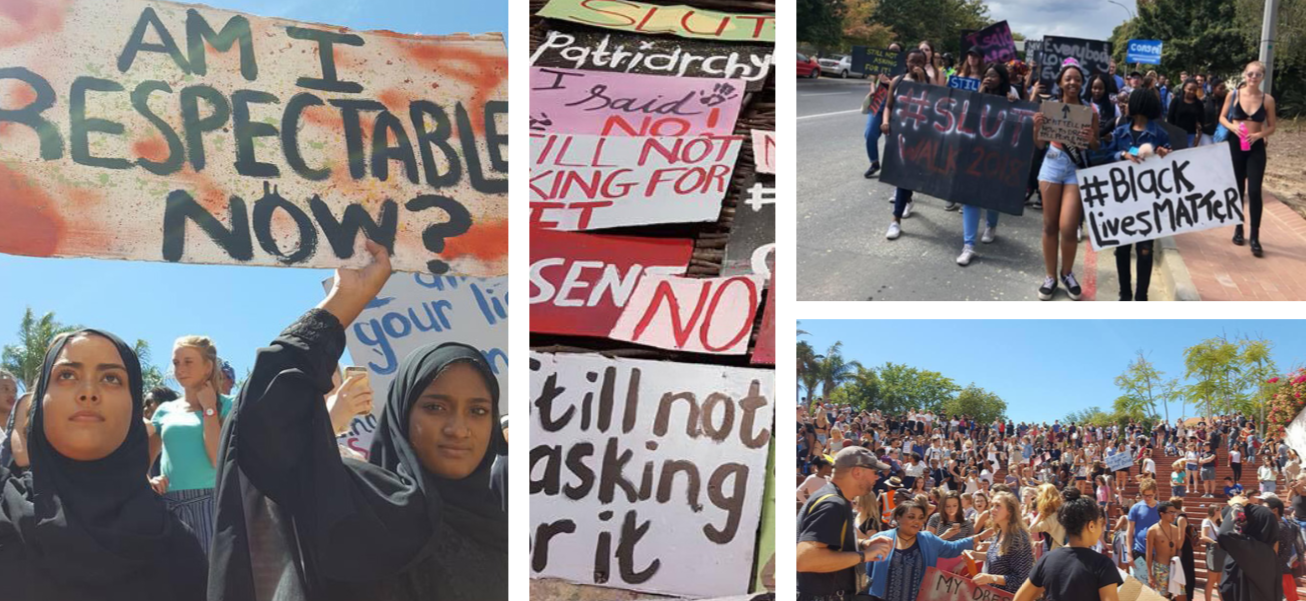 Since the first use of a hashtag in 2007, this symbol has become synonymous with the trends of the world, ranging from memes (humorous images, videos, and texts which are varied and spread throughout the internet) to social activism.
These hashtags are used to draw attention to catch phrases that explain social media movements.
Through hashtag trending on social media, hashtag movements are an effective means for online communication. While not everyone utilised these hashtags in the same way, many are relevant to student life here at Stellenbosch University (SU).
With this in mind, below are some of the hashtag trends relevant to SU, as well as an explanation of what the respective movements outline.
#FeesMustFall
This hashtag began in 2015 in response to nationwide fee increases at universities and demanded that the fees decrease (fall) so that those who were struggling financially could have access to tertiary education.
This social media movement was a call to bring attention to dissatisfaction with fee increase.
Because of the popularity of this movement amongst protestors, the fee increase was inevitably cancelled.
At the end of 2017, former president Jacob Zuma declared free tertiary education for the new first year students from families that earned less than R350 000 per year.
However, this came after years of highly controversial protesting. In response to the protest method, Pro Events Security Services were utilised here at SU by, becoming known informally as "the men in black".
#MeToo
In October 2017, people of all races, genders, sexualities, and beliefs, began sharing their experiences of alleged sexual harassment and sexual assault. Some preferred to share this hashtag because they felt strongly about the message, while others turned to anonymous online forums to voice their personal experiences.
Regardless, the message amongst protestors remained the same: solidarity against the widespread harassment.
What made this hashtag so poignant was that it was not only celebrities such as Lady Gaga, America Ferrera, and Jensen Ackles who shared the tag, but friends, family, and classmates who came forward.
#MenAreTrash
As with #MeToo, in response to the violence committed against women in 2016, this hashtag took the stand that #MenAreTrash.
While some saw it as a vastly generalising statement that dragged an entire gender down, others supported it for turning the tables on the derogatory treatment of women in the past. Further, the movement called for every man to re-evaluate his own behaviour.
The hashtag was often met with responses of #NotAllMen, shared by individuals interpreting the movement as targeting specific men instead of what the protestors interpreted as an oppressive system. This counter-movement was again resisted with #YesAllWomen, which was yet again countered by #NotAllWomen. This was shared by women who are against the #MenAreTrash tag.
#SaveWater
Since 2015 the Western Cape has been experiencing water shortages, and in May 2017 the government recognised it as the worst drought in a century. Water restrictions have been put in place, but the possibility of a Day Zero, where the majority of the Western Cape municipal water is cut off on account of the shortage, still looms.
What this hashtag addresses is the responsibility of each citizen to conserve water and not go beyond their daily allowance. It is often paired with