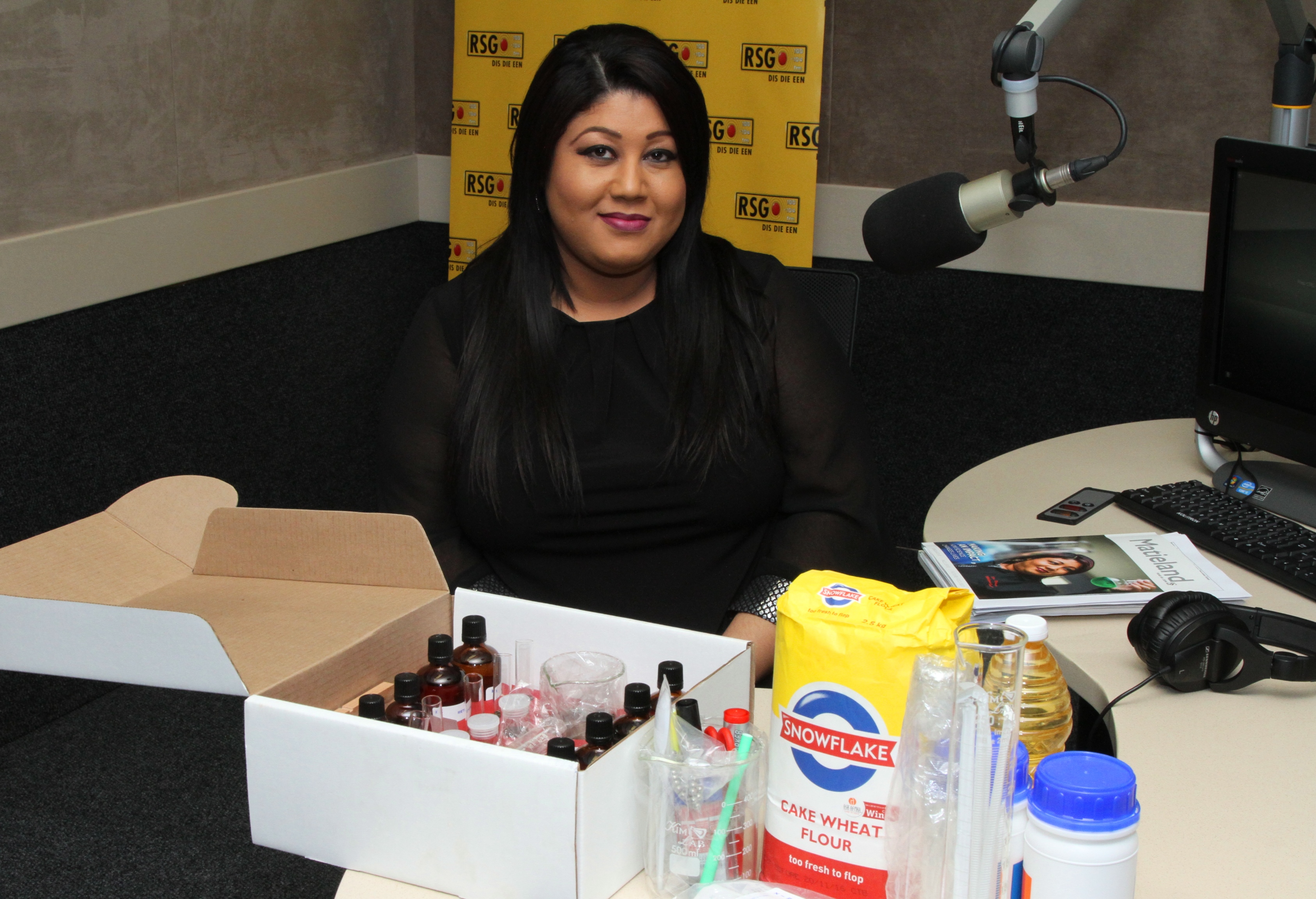 SU Researcher honoured with award
ALLISON MATROOS & ROXANNE MOONEYS
Dr Rehana Malgas-Enus, a lecturer and researcher in the Department of Chemistry and Polymer Science at Stellenbosch University (SU), received the National Research Foundation Excellence in Science Engagement Award on 26 September 2018.
The award recognises researchers at South African universities and science councils who have made exceptional contributions to public engagement and public understanding of science over a sustained period.
Among the previous recipients of this award is Prof. Lee Berger, noted for his leadership in the discovery of Homo Naledi. Malgas-Enus was honoured for the Stellenbosch University Chemistry Outreach Initiative (SUNCOI) which she established in 2013, as well as for her continued involvement in promoting science engagement through radio inserts she records for Radio Sonder Grense (RSG) and motivational talks she delivers to young girls toinspire scientific involvement. Shecompleted her BSc and MSc degrees at the University of the Western Cape and obtained her PhD at SU in 2011."I view myself as a researcher firstand foremost, but embarking upon a project such as the Stellenbosch University Chemistry Outreach initiative did not take anything away from that – if you are able to give back and do good, it is important to do so…I was grateful, because it means that my university management can see the contribution we are making" said Malgas-Enus. SUNCOI enables grade 10, 11 and 12 learners from across the Metropole South and Cape Winelands school districts to carry out the practicals that are compulsory for them to obtain their year marks. Due to a lack of resources the learners cannot do the experiments at their schools. SUNCOI allows learners to complete the experiments at the SU Chemistry Department's laboratories. Besides Malgas-Enus, Jabu Lukhele, the Chemistry Department's technical officer, as well as several MSc and PhDstudents are involved with SUNCOI. The success that SUNCOI achieved with the initial schools was noted by subject advisors from the Western Cape Education Department (WCED), and the workbook that Malgas-Enus originally designed for the SUNCOI practicals is now being used by schools in the province. She then designed chemistry kits in collaboration with Kimix Chemicals that schools can buy from the company at a reduced price. The kit includes all the chemicals and equipment required by teachers tocarry out the experiment five times.With such immense positive reactions to SUNCOI one can only expect great things from the initiative in the future.