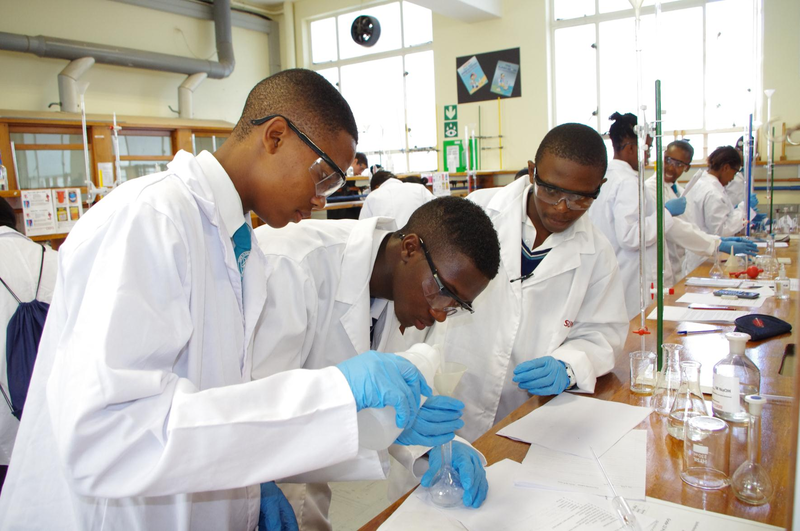 It began with two cupboards
MONTANNA ESSEY
553 students. These were the humble beginnings of Stellenbosch University. Now the number of students is nearly ten times that number with 5076 students in just the faculty of science alone.This faculty had equally humble beginnings – as Wilda Fourie-Basson states, the entirety of the natural sciences laboratory could be housed in two small cupboards.
It now has 170 laboratories and 13 academic buildings.
The newly renovated first year chemistry building is one of many items on the list to show just how much the science faculty is continuing to grow, this seen in its two state of the art lecture theatres and numerous modern laboratories.
The growth of the science faculty can not only be found in its facilities, but also in its achievements and its resources and the number (and gender) of staff members.
The original chemistry building, De Beers, used to have three-bathroom facilities – seen in the 100+ History of the Chemistry Department, two bathrooms were dedicated to students and one for lectures as, at the time of the building's start, the lecturers were solely male.
Now not only are ten of the 24 chemistry lecturers female, but the science faculty has also boasted its highly acclaimed female dean, Professor
Louise Warnich, and many female award winners, the most recent including three award winners of the South African Women in Science Awards. This faculty continues to strive for excellence past the 100- year mark because it is one of the oldest on campus, dating back to the Victoria College days and making the faculty older than the 100 years that the University is celebrating.
It is paving the way for another 100 successful years.
Photo: SUNCOI IMAGES