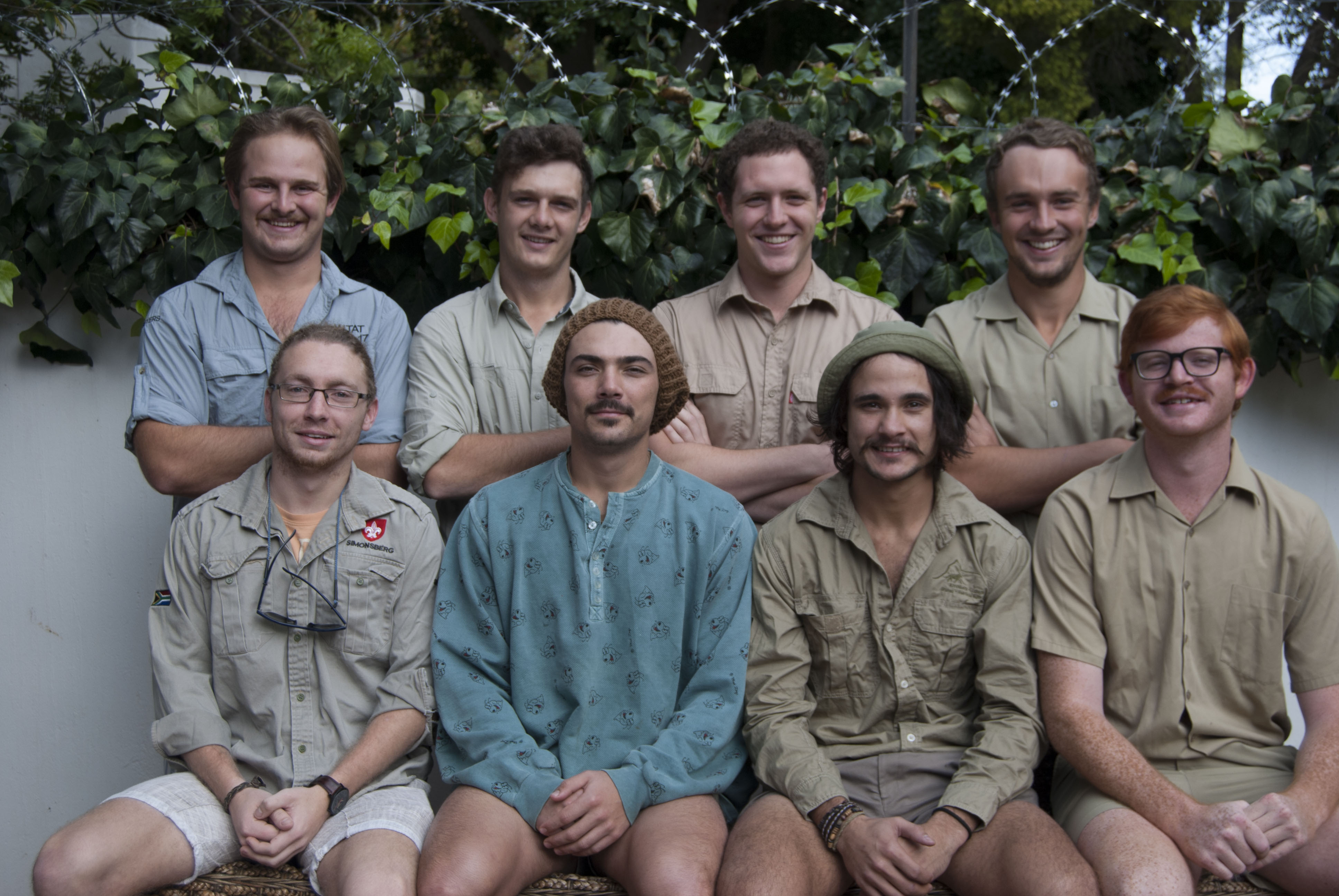 Stofrotte: A group of hard bearded, rugged men, but with soft hearts
Dané Dooge & Janke van Schalkwyk
Eight Stellenbosch University (SU) students will be participating in the Put Foot Rally to raise funds for underprivileged school children. The Stofrotte will be travelling through six countries in Africa as part of a charitable event taking place from 17 June to 5 July.
According to the organiser of the group, BComm Law student Jean "Bakkies" Nel, the Put Foot Rally involves a road trip through several countries in Southern Africa where people all over the world come together to experience a true African adventure. Teams use their own vehicles and meet up at checkpoints at the heart of each country where they engage in charitable activities.
The route is approximately 9 000 km, starting in South Africa (followed by Namibia, Botswana, Zambia and Malawi) and eventually concluding in Mozambique. The Put Foot Rally uses each checkpoint to collect funds for their official charity, The Put Foot Foundation. This foundation has two primary objectives: firstly, to provide African children with school shoes and secondly, to maintain the wildlife conservation of endangered animals, such as the rhinoceros. Teams are also encouraged to raise funds to support a charity of their choosing.
Teams participating in the rally will be delivering and fitting the shoes at schools in South Africa, Namibia and Zambia personally.
Nel explained that the Stofrotte will be dropping shoes off themselves in Zambia at a school in Livingstone. Each participant is required to raise a minimum of $50 (approximately R620) to qualify to place new shoes on the feet of underprivileged children during the rally.
When embarking on a road trip of this magnitude, a considerable amount of financial resources is required to cover the travelling costs.  According to Nel, there are another 2 000 km that they need to cover from Cape Town to the starting position of the rally, which contributes an additional expense to their trip.
Another Stofrot, Tim Peach, stated that the fundraising they are currently doing serves to cover their travelling costs and accommodation for their journey through Africa.
"We need your help to get there," said Peach. "We will be hosting an event at Drum restaurant on 9 May from 4-9pm to gather some funds for our road trip. It is open to students for R30 a ticket and there will be drink and food specials as well as live music," explained Nel.
"If anyone is willing to fund this trip, we can offer you a primary brand placement on our vehicles. We are taking two bakkies through Africa, but we are willing to brand our personal cars that we drive through Stellenbosch," said Nel. In addition, the group is willing to promote sponsors' brands on their individual social media pages, providing exposure to a total of approximately 8 000 followers on Instagram.
Foto: Janke van Schalkwyk