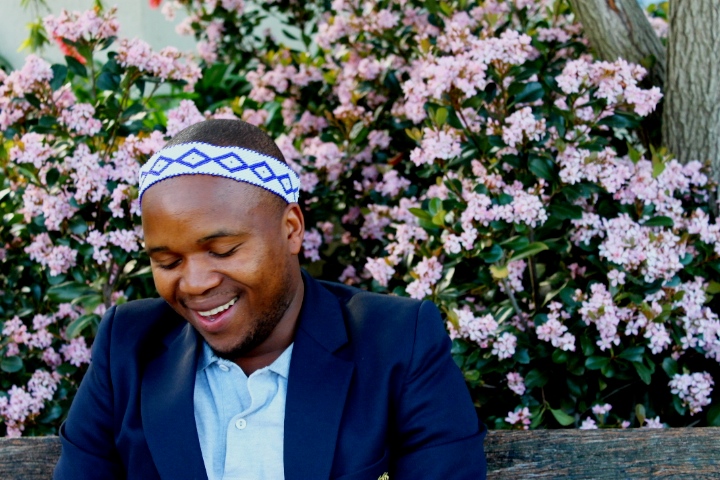 SRC chair's visit to SONA and the lessons he learnt from it
On Friday, 16 February, I was invited to the State of the Nation Address delivered by President Cyril Ramaphosa, the interim President of the Republic of South Africa. All Western Cape SRC Presidents or Chairpersons, as we call them here in Maties, were invited. Unfortunately, only Karabo Khakhau, the UCT President, and I honoured the call.
The address itself was epic. Before I delve into that, let me explain what SONA meant to me, as a person and a student in 2018.
Honourable President Ramaphosa's predecessor uBaba Jacob Zuma made a pronouncement on the 16th of December about free education. On his pronouncement, he said the scheme would be rolled on a 5-year cycle, where returning students coming from R0-R122 000 per month households would see the loans converted to bursaries, where new entrants to the Higher Education sector coming from R0-360 000 per month household would get fee free education.
The problem with this pronouncement was not only its content but its timing. NSFAS had closed its applications on the 30th of November but the pronouncement was made on the 16th in an ANC elective conference. The minister of DHET, the University Vice-Chancellors and SRC Presidents were never consulted about this pronouncement. Why? Many speculate that uBaba wanted to tilt the scales towards his preferred candidate NDZ instead of CR17.
On the 17th of January, all SRC Presidents were invited to a meeting with DHET General Director in Johannesburg where they tried to make sense of the Presidential pronouncement and asked us to ensure we provide stability on our campuses. The meeting had a rocky start as SRC Presidents expressed their frustration with various issues ranging from lack of housing, historic debt, transport, food insecurity, academic and financial exclusion.
When I was invited to the SONA, I wanted to hear what the new president would say about the above-mentioned issues.
If my memory serves me right, the President said little about the topic of free education. Although he said the Minister of Finance would only articulate where the required R12.5 will be found on Wednesday.
Granted the speech was about uniting South Africans after Baba's 8-year tenure that greatly polarised our nation. The speech was about showing the international community that there was a new sheriff in town who would not tolerate corruption and strive to grow our stagnant economy.
But I expected more pragmatic plans from our new President. Instead, it was summits, meetings, ad hoc plans, task teams and nothing concrete to say that this is my plan to fix South Africa.
On a lighter note, I was fortunate to have met people who were my childhood heroes, such as Thabo Mbeki, FW de Klerk, Patrice Motsepe and Trevor Manuel. My role models Mmusi Maimane, John Steenhuisen, Mayor Solly Msimang, MEC Bongi Madikizela and Phumzile van Damme.
I am fortunate to have shared the same waiting room with the UCT president Karabo whom I have enormous respect for, I think she will be the next big thing in South African politics. The other person I shared a room with was the youngest PhD graduate in SA, Dr Nomfundo from UKZN.
Over and above, the SONA was a huge eye-opener for me. As someone who would like to run for the top office one day, it was surely an inspirational moment.
Photo: Henk Oets