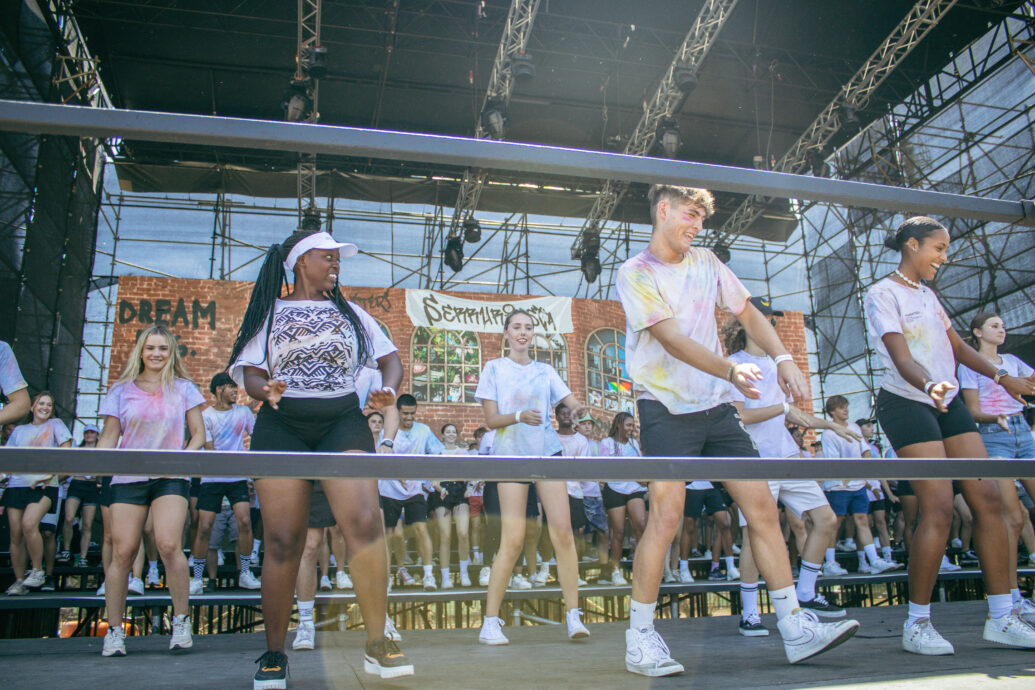 By Anakin Curtis

The first full scale Vensters, and first ever Maties Connect Festival (MC Fest) saw Stellenbosch University (SU) newcomers flood onto the Welgevallen Hockey Field on Saturday, 11 February. This was the first time since the pandemic forced the university to downscale this campuse event over the last two years. According to the Maties Connect Instagram page, the theme for this year was "Rainbow Revolution". The connect committee strived to create an experience which emphasised the values of diversity and inclusion.
Semi-finalists included the following student community partners: IsaHelderbosch, Aristenhoff, Virnerdia, Huis Franstede, Hipporora, Helenica, and Dragrenica.
Storylines for each of the performances centred around distinct groups and cultures putting aside their differences to come together as one. Edwin Morris, Mentor for Piqueté, said that "Bringing the gees and getting the first years together and letting them get to know each other is definitely the main focus."
MC Fest took place after the final Vensters performances and included electrifying sets from well-known artists such as Early-B and Neon Dreams.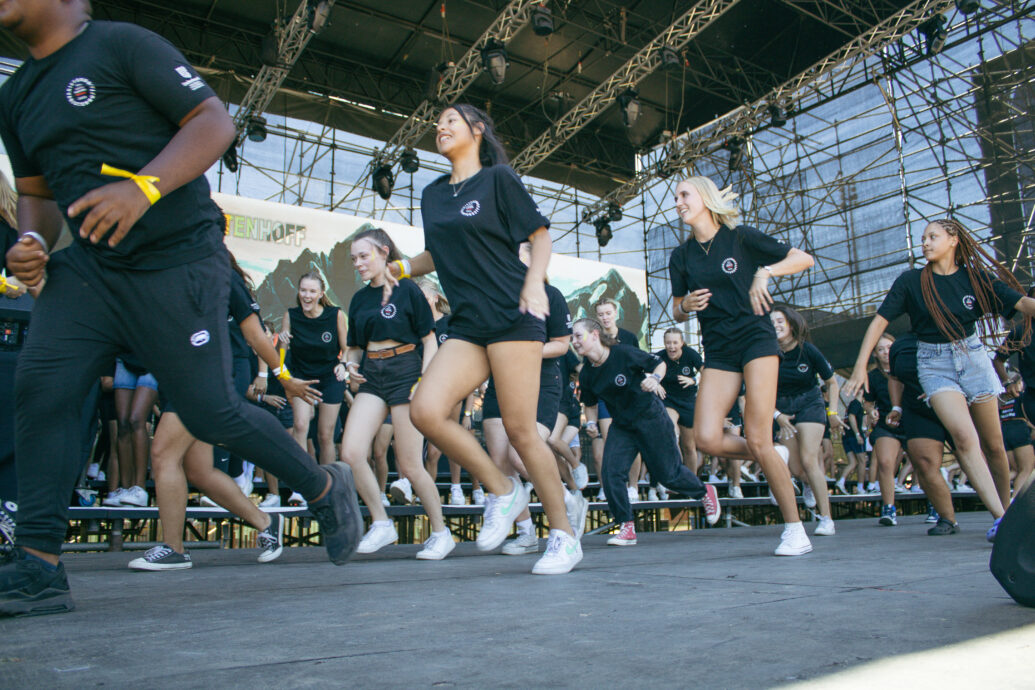 New Maties were given a proper introduction to summer in Stellenbosch as they eagerly awaited their turn on the stage under the sweltering 37 degree sun. Students were reminded to stay hydrated and could purchase drinks from the stalls lining the side of the festival grounds. Despite the heat, students were keen to get out and perform.
Jani Barnard, Mentor for Serruria, said, "It's been a really good experience, the first years had a lot of gees. They were also very friendly and willing." She also praised the choreographers and the excellent job they did with teaching the students their dances.