By Ané Havenga
The 2022 Commonwealth Games have been the start of some athletes' careers, whilst others bow out of sport with smiles on their faces. This has been the story for some Matie athletes competing this year in Birmingham, England.
Adam Moncherry, originally from Seychelles, decided to stay in Stellenbosch after visiting for a training camp, since it had the best training facilities in the Southern hemisphere. He was even part of the team that broke the Maties swimming record in the 4×50 m medley relay.
But nothing beats going to the Commonwealth Games as he explained, "I was, of course, very happy to qualify, but I did not believe I was going till I got my ticket! I love representing Seychelles. The Olympic committee really takes care of us when we go overseas. We never have to lift a finger. They sort everything out."
It was not only the socialising with friends and driving around in a Tesla that made the Games memorable for Moncherry, but also that he made the big screen during his race and achieved a great personal best as he took off a whole second of his previous time.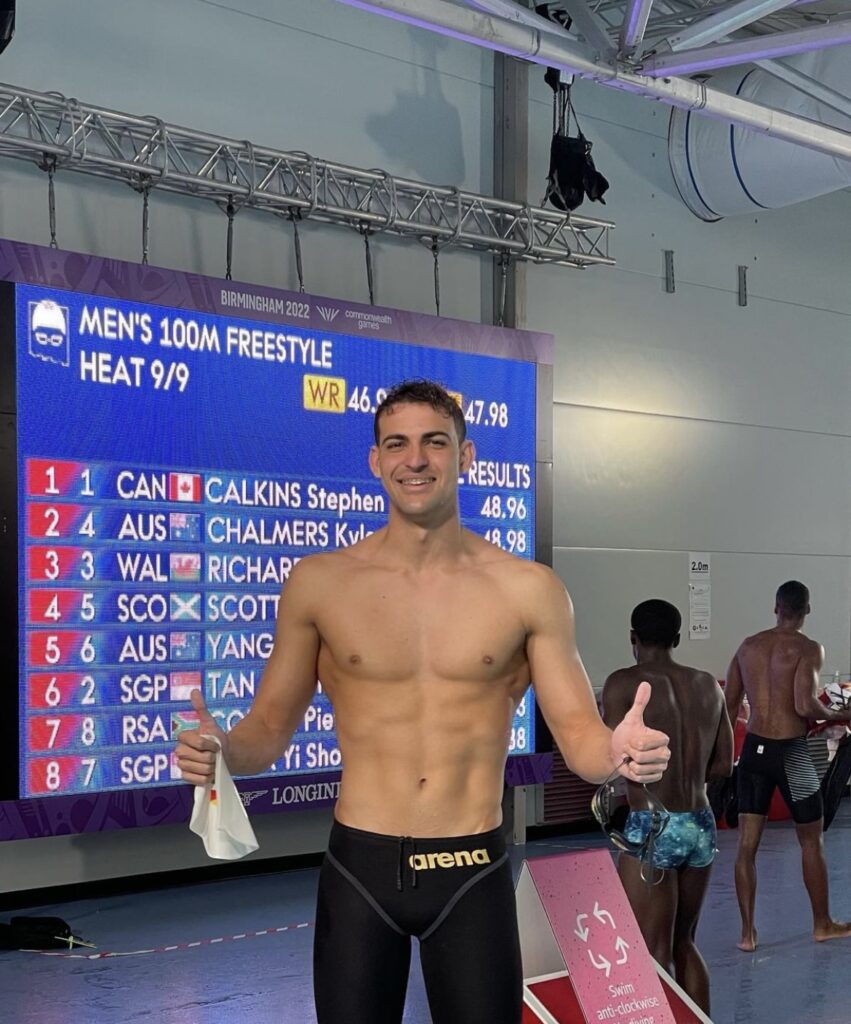 Charl du Toit has been representing Maties for over 11 years (and South Africa for even longer), but the time has come for his retirement. The Commonwealth Games will be his third and last race, even though many people tried to twist his arm to stay a bit longer.
Du Toit said, "I had a career that blew my expectations. It is sort of full circle: I had my first big race in England and here it will also be my last. It truly is special. You know when it is your time. A lot of my friends in the same practice group at Maties also retired recently. It is, as they say, an end of an era!"
Of his three experiences, 2018's Games in the Gold Coast will always be the most special. He competed in the T38 category even though he is a T37 athlete, broke the T37 world record, and got a bronze medal in the race. To date, it is still his fastest 100 m time. It is not only his South African memories that he is fond of but also his Maties family — something which he will try to be a part of for as long as he can, no matter in what capacity.
"Maties was a constant thing in my life. It gave me a lot of exposure, especially with para-sport. I always felt at home, and Maties Sport truly is inclusive not just to tick the right boxes, but they value each person," Du Toit said.
Du Toit ended his career on a high note, as he won a silver medal in the T38 100 m and holds the Commonwealth Games record for the Men's T37/T38 100 m final with a time of 11,54 seconds.