By Alison Hermanus
Workers' Day, also known as Labour Day or May Day, is a public holiday celebrated annually on 1 May. It is a celebration of the working class and labourers who are often overlooked and underappreciated. This Workers' Day, Die Matie heard from some of the people who work hard to make our day-to-day lives a little bit easier.
Most students know the feeling of craving a meal that can be delivered right to one's door, especially on days when academics are too overwhelming for one to leave one's room. This is where Uber Eats drivers and other food delivery workers come in.
"The best part of my job is that I can use my own schedule, and I can think of other things that I can do while I'm at the job," said Nzukiso Kevin Motolwana, who ­became an Uber Eats driver after finding out online that he could make money ­delivering food.
"If you think about it, if you are working for somebody else, it's like working for a company, and that company demands your time," said Motolwana.
While he does enjoy his job, he mentions that there are difficult aspects to it. "When you're driving a motorbike, you face a lot of . . . troubles and challenges. It's not nice when it's raining, but we just have to endure it [in order to earn money] . . ." noted Motolwana.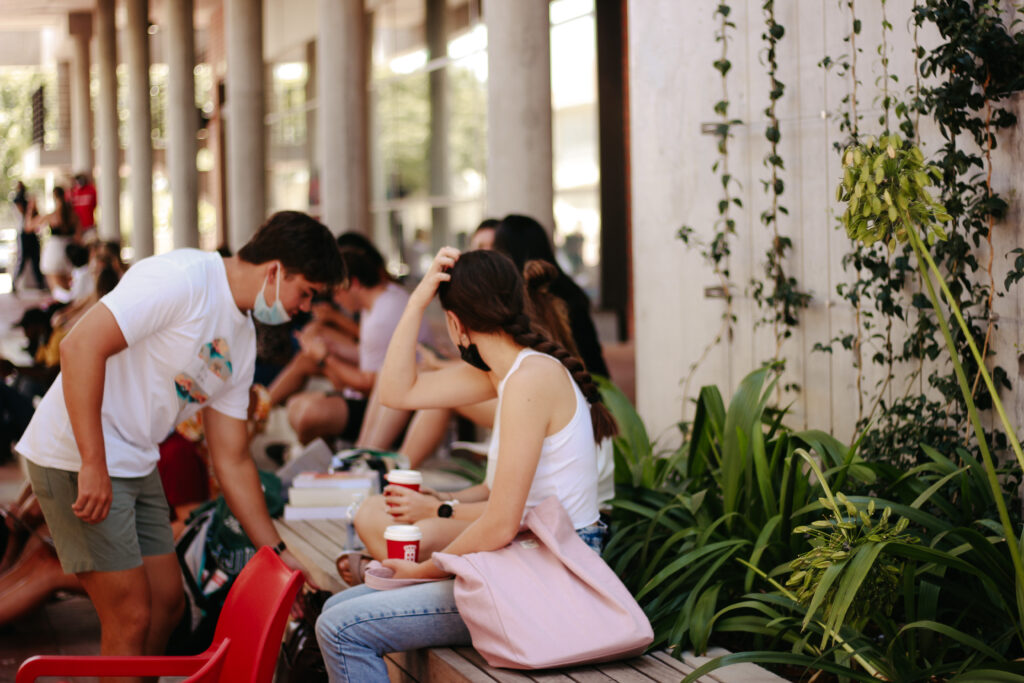 Students are not that far ­detached from the workforce ­either, as many balance their studies and full- or part-time jobs. Paballo Thabethe, a student assistant at Stellenbosch University's Admin A call centre, said that the best part of her job is knowing that she has "helped pave a clearer path for a client on tackling their problem, or just knowing that one more student or parent is at ease because of the help [she] was able to render to them".
"That [warms my] heart in ways [I] can't put into words."
However, working in a call centre is not only filled with happy moments. "[On days when we have] to deal with clients calling us in a frustrated disposition and screaming at us down the phone like we are the exact cause of that frustration . . . the job weighs heavier on our shoulders," she explained.
When asked what callers can do to make client services staff feel more appreciated, she said, "The occasional compliment on the other side from a client, and those little 'thank you's or 'enjoy your day's, [engender] a great feeling of appreciation."
The hard days are made easier by customers and clients who treat workers with respect.
Nasiphi Ndyalivane, a Servest landscaping technician, added to this by saying, "I like when students stop and chat. It makes us feel more appreciated."
It is important to appreciate those around us who work hard to make our lives easier, not only on holidays like Workers' Day, but every day. A little appreciation goes a long way.