By Jani Roux
Sushi lovers' dreams recently came true when the Poké Co. opened its doors to the healthy hearts of Stellenbosch. 
The opening took place on 29 April at 27 Plein Street, and to celebrate the opening of their new branch, the Poké Co. gave their first 100 bowls to the first 100 lucky customers who lined up outside the shop.
Mabel Nyamukapa, supervisor of the Poké Co. Stellenbosch, remarked that "people were really excited about the new shop in town".
So, what is a poké bowl and how can you build one? In ­Hawaiian, "poké" means "cut into pieces", which describes the sliced fish, vegetables, fruits, nuts and other healthy foods lined up behind a glass-window that customers can pick and choose from.
This transparency is exactly what Danette Smith, fourth-year BEd (Foundation Phase) student, likes about the Poké Co. "I like that I can see my food and how it is being made," Smith explained.
Nyamukapa described the poké bowl as a "deconstructed sushi salad, adopted from a Hawaiian dish", and proudly added that they provide vegan and vegetarian-friendly options for their plant-based friends, as well as a selection of gluten-free sauces.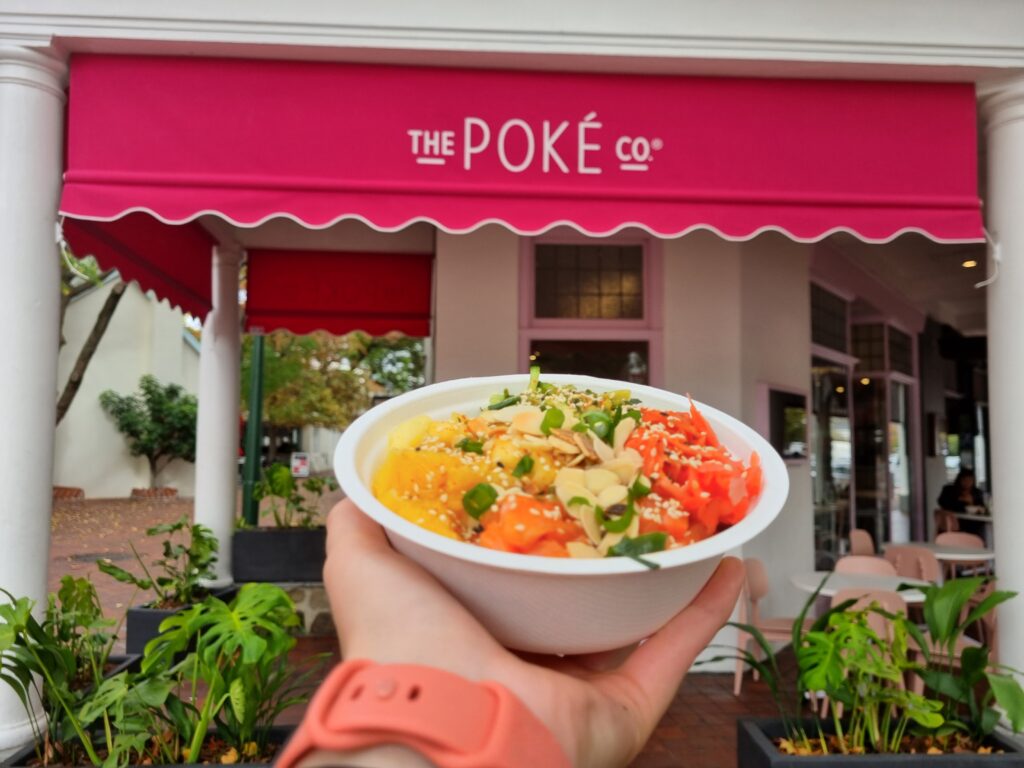 They also have fresh orange, pineapple, ginger, turmeric, and carrot juice that you can share with your main squeeze.
For the chilly winter months, Nyamukapa said they have a steamy in-house broth to cure the winter blues and keep the doctor away.
Besides the vibrant explosion of flavour in every bite, another great thing about a poké bowl is that, according to Nyamukapa, whatever bowl you order or create will be a "balanced meal".
The Poké Co. also supports locals, as their fish are line caught in Cape Town, and their vegetables locally sourced. Andrew Flanagan, founder of the Poké Co., added on their website that "we at The Poké Co. invest in 'good' and every time you buy one of our Poké bowls you do too!".