BY ARSHIA RAMLUCKUN
As exams draw closer, many students find themselves preparing to hibernate amongst their textbooks and lecture videos. During exam season, these students spend countless hours in their rooms, deprived of sunlight and fresh air. However, Stellenbosch University (SU) is privileged to be surrounded by beautiful quaint cafés that provide its students with an opportunity to make their academics a little sweeter.
There are a few cafés that stand out as SU students' favourite study spots.
Vida e Caffè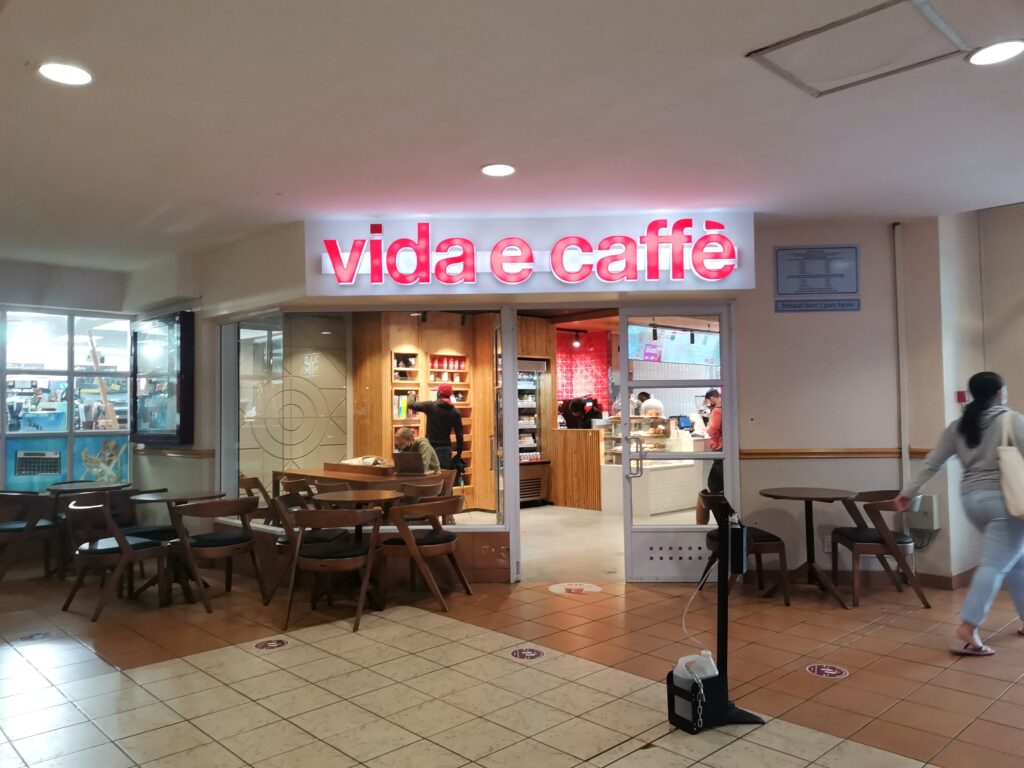 It is no surprise that this campus café made it onto the list of favourite cafés to study at in Stellenbosch. Inspired by the street cafés of Portugal, it is no wonder that Shop G10 in the Neelsie, opposite Roman's Pizza, is always oozing with the lively energy of students from 07:30 to 17:00 on weekdays. Additionally, since Vida is in the Neelsie, it operates on COB, making it extremely convenient for students.
"They provide places for you to charge your devices. They also provide you with places to sit, compared to other coffee places in the Neelsie. There are also generators, which are amazing considering load shedding," says Cyndi Adams, a second-year BAccounting student, whilst passionately explaining her reasoning for always finding herself in Vida.
These perks will add to the appeal for students who write in the afternoon, and want an on-campus area in which they can relax and get into that exam mindset before writing. It also provides students with a space to re-energise between the last few lectures, tutorials, and practicals of the year.
Mood Coffee Bar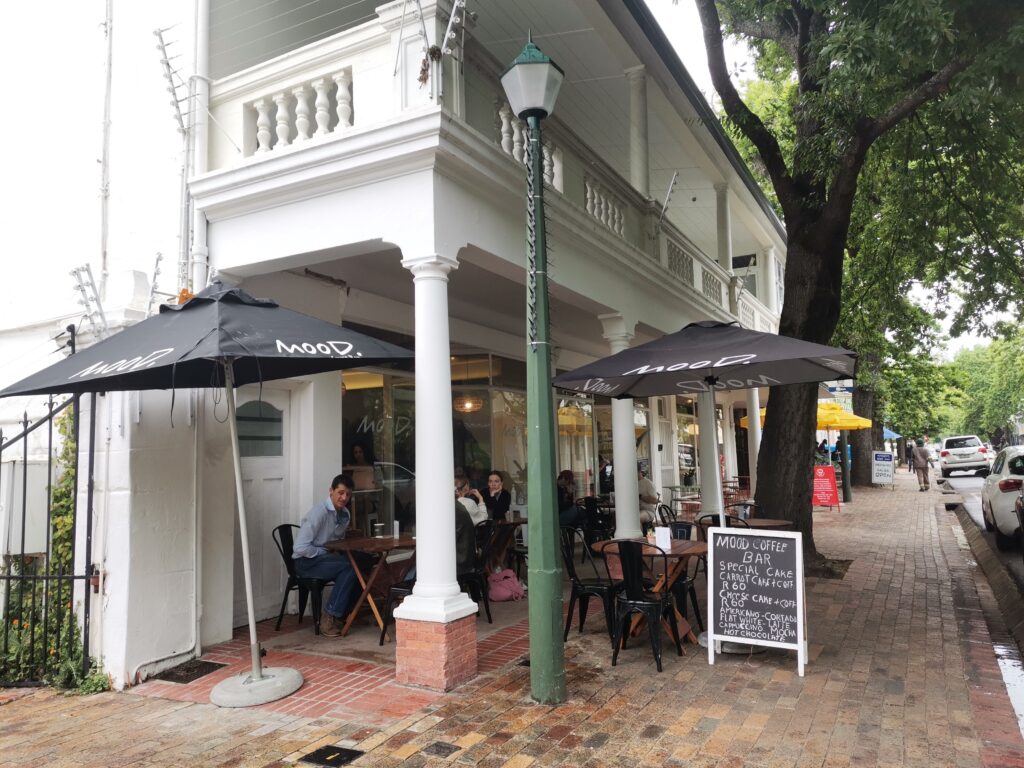 If one ventures a little distance past the Stellenbosch University Museum on Ryneveld Street, they will find themselves in front of Mood Coffee Bar. This café is founded on the principle of "for coffee lovers, by coffee lovers", and one certainly does experience this motto when they are greeted by the rich coffee aromas and friendly baristas.
"The second you get your coffee, they leave you alone, so you … have some peace and quiet time just to study, and you can … put on some music and just work," says Andri Malan, a first-year BA (Law) student, expressing her reasoning for travelling a little further away from campus for her study sessions. "It's nice seeing all the people walk by, but it's never too busy, so it's not like a hustle and bustle because it's in a quiet area of town."
Operating from 07:00 to 17:00 on weekdays, Mood allows students to get a quick breakfast away from all the campus buzz before the 08:00 classes or morning exams, especially when making breakfast seems like too much of a hassle after spending long hours studying the night before.
Urban Alley Café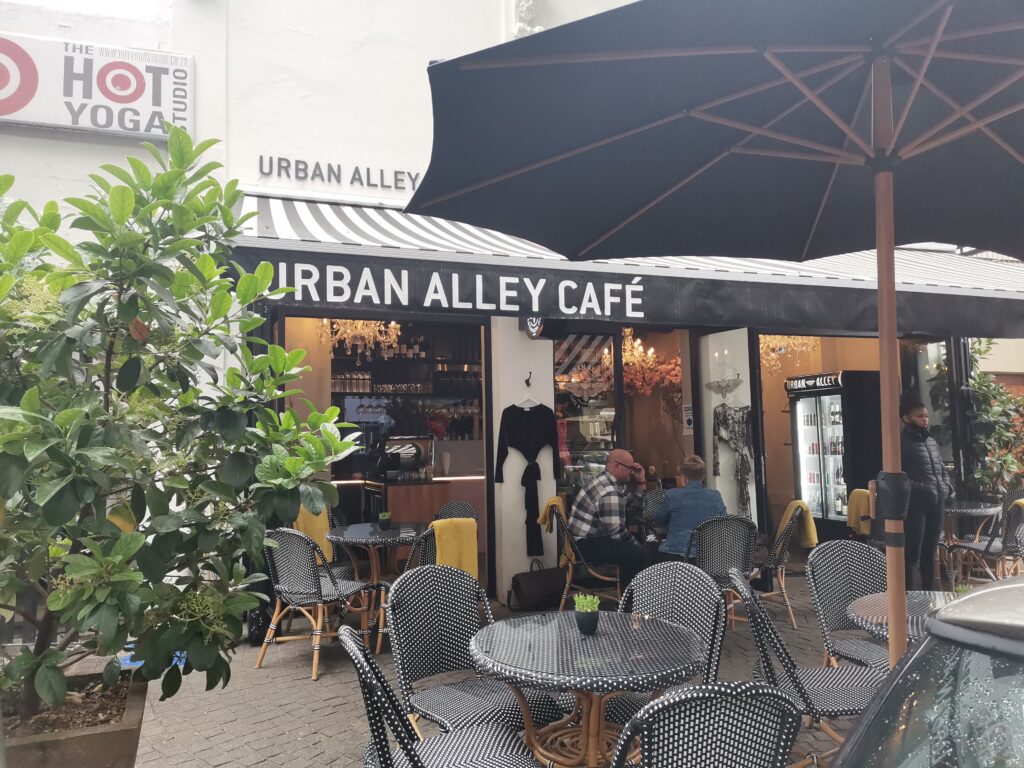 If one truly wants to escape the pressures of student life, they can take a trip down to Urban Alley Café at 13 Andringa Street . The coffee shop's two founders, Lisa-Ann Theron and Chloe Visser, both incorporated their travel experiences into this cosy café, which provides customers with an experience from another country every weekday between 07:30 and 16:00.
"It has a very cosy atmosphere. I felt very comfortable studying there. It almost feels like you're in a different country because of the beautiful interior, which kind of takes some of the stress away," says Karli Smith, a first-year Bachelor of Medicine and Bachelor of Surgery (MBChB) student. "There is also a little shop connected to it at the back that you can browse through, if you want to take a little break, and they make delicious pastries."