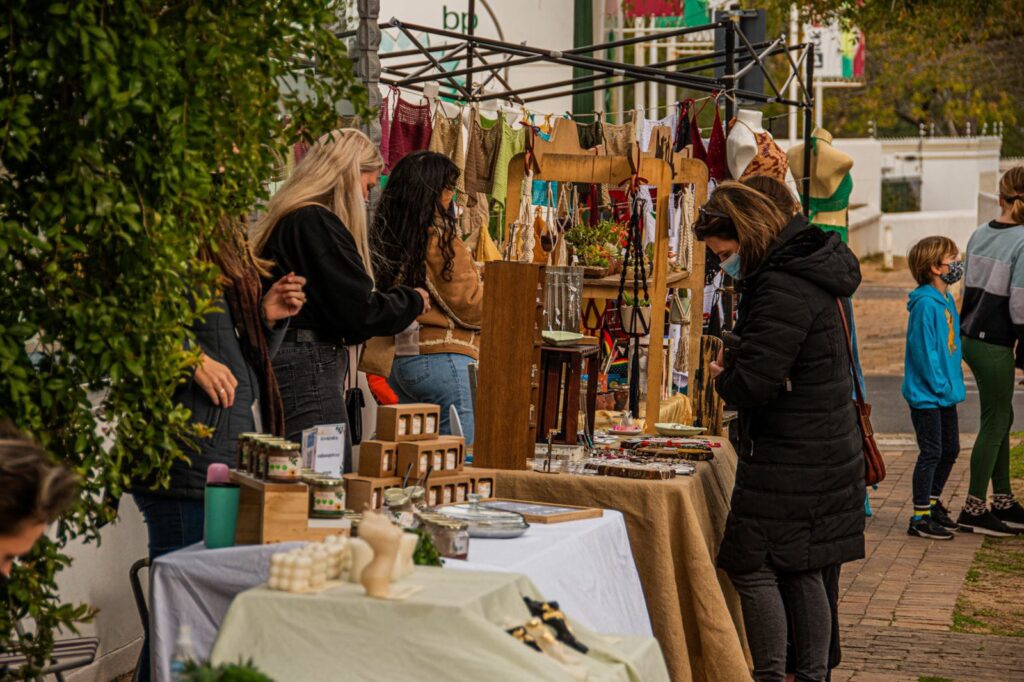 One Year of the Dorp Street Sunday Market
BY KULANI NGOBENI
The vibe in Stellenbosch this season is markedly different from that felt this time last year as the charming and buzzing town grappled with finding its feet after the devastating pandemic. Aside from the steady influx of students returning to campus, those who frequently visit the Dorp Street Sunday Market attribute this transition to the vibrant vendors and wholesome offerings which line Dorp Street every Sunday.
The market was conceptualised to boost the economy and bring Stellenbosch lovers—locals and others alike—to enjoy the beauty and experiences that abound in town. Since its launch on 4 October last year, the Dorp Street Sunday Market has proven to be just what the community needed by creating an opportunity for connection, good company, and collaboration.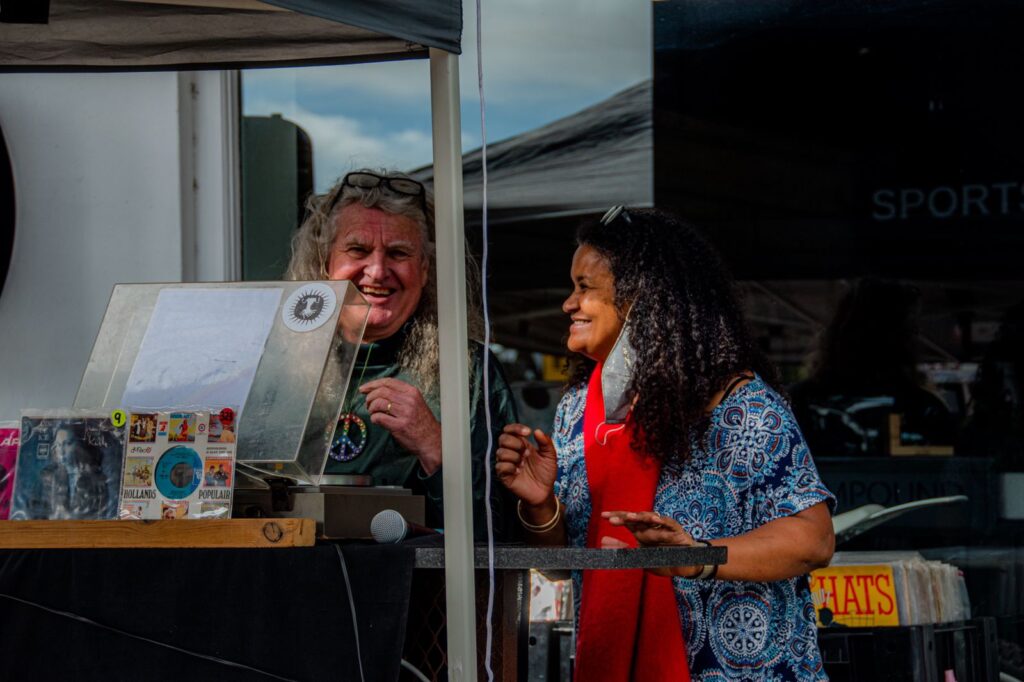 Looking back on the year that has passed, head of vendor management Leanie Breedt shares that "the biggest highlight is seeing people come together". To her, the market represents the Dire Straits song "Walk of Life". For Breedt, the song is applicable because "for the vendors that trade in Dorp Street, it's their walk of life to have a business. Some are hobbies and some of them do it for a living so it's their way of life. For the business establishments in Stellenbosch, they've seen how the market grew so they're also part of the walk of life; and for the customers and clients who participate and come visit the market, it's a literal walk of life for them through Dorp Street Sunday Market."
Regulars Stella Joubert and Kirsten van der Watt, both second-year BA (Visual Communication Design) students, had much to say in praise of the market. For Joubert, the appeal lies in the range of products presented and the sense of community that is felt. "All the people are also really friendly," she says.
Van Der Watt regards the market as being "a breakaway from standard, fast fashion retailers" in its promotion of sustainability. Van der Watt further adds, "I love how the market inspires and promotes self expression… you always discover something new every time you go."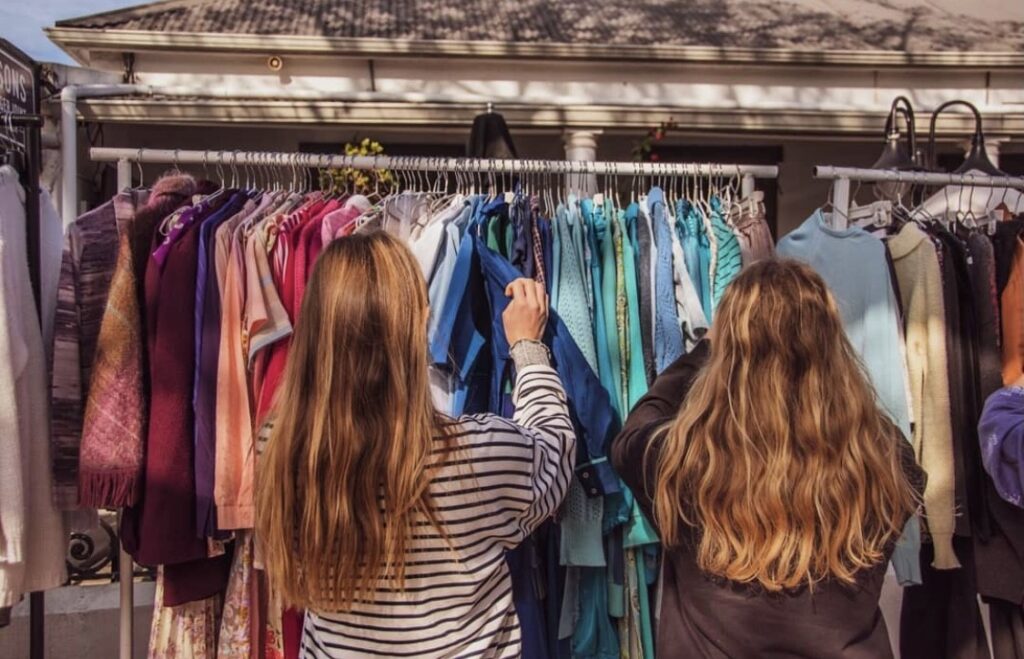 In the spirit of newness and celebration of its one-year anniversary, the Dorp Street Sunday Market will now be available as a weekend fixture from Saturday through to Sunday starting on 2 October. To quote Dire Straits, it's a big "woo-hoo" indeed.
With goals of securing new collaborations, unique offerings and feel-good vibes in time, the Dorp Street Weekend Market is "the gift that keeps on giving" that should not be missed.