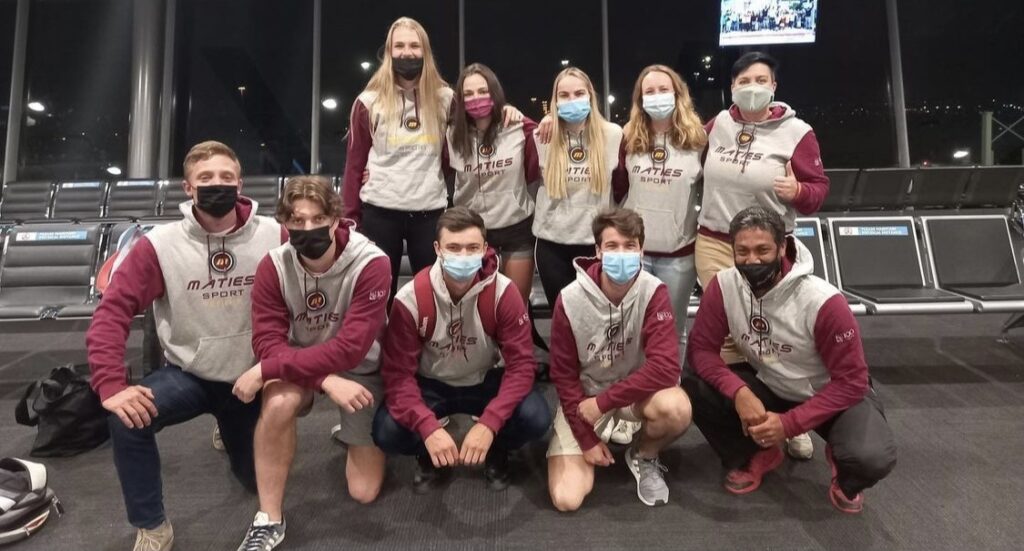 Maties Tennis Goes for Gold at FASU Championship
BY KULANI NGOBENI
The second Tennis Slam Championships held in Uganda from 8–11 October presented the Maties tennis team with a call to perform on an esteemed African platform. The Maroon Machine heeded this call with excellent results to show for their efforts: a win secured alongside players from some of the best universities on the continent.
The Federation of Africa University Sports (FASU) selected Makerere University in Kampala, Uganda, as the host for the four nations represented in the tournament—Kenya, Uganda, Libya and South Africa.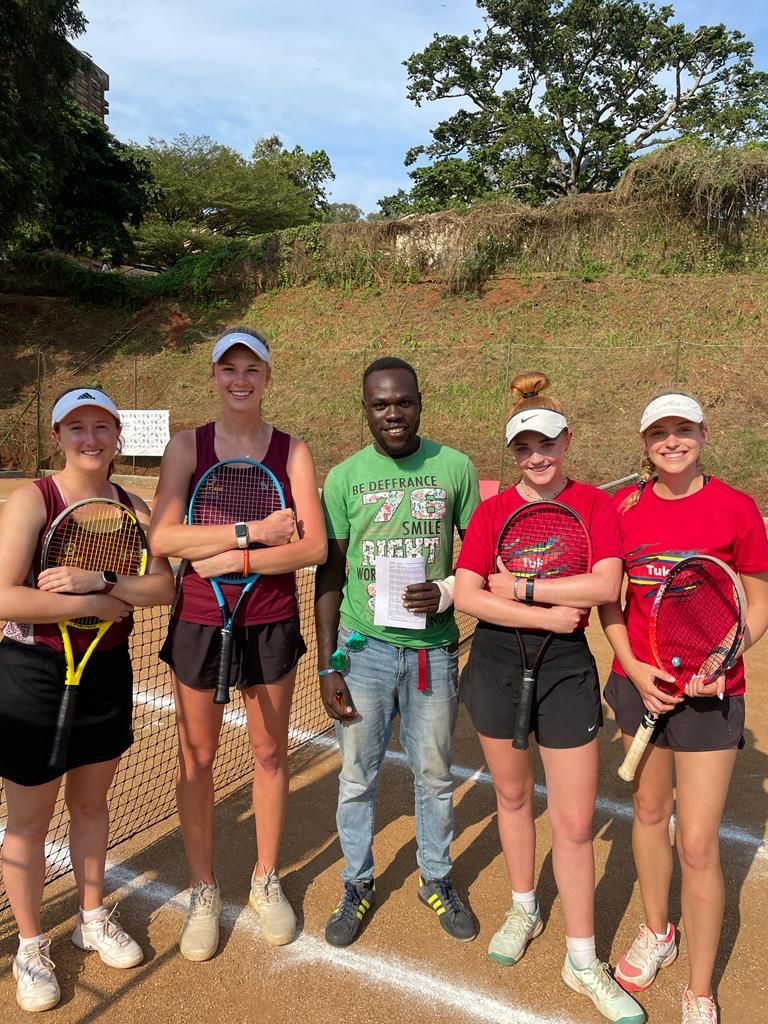 For FASU championship players Ashleigh Judd, a fourth-year BEng (Industrial Engineering) student, and Rutger la Cock, a BScHons (Earth Science) student, their passion for tennis came from exposure to the sport at a young age and years of practice thereafter.
La Cock's journey started in Grade R and has since come to form an integral part of his life. Reflecting on the work put into honing his skill, he shared that from playing provincially in primary school through to high school "there's definitely been a lot of preparation to get to the level [he is] at". When asked which tennis player he looks up to most, La Cock said, "it has to be Rafael Nadal; he's definitely been one of my idols since I was very young."
The long-standing interest La Cock expressed is echoed in Judd's reflections on her history with the sport. "[Ever since I can remember I've had a passion for tennis]. I began playing tennis from a young age, first with school tennis and not long after I began going for private lessons. Tennis is a source of immense joy in my life".
Maties Sport has played a significant role in this process by investing in players and creating the conditions for their success. Whilst reflecting on its role, Judd said, "Not only did Maties Sport provide opportunities to participate in tournaments, but it is also the place where I encountered coaches who helped nurture my skills as a tennis player," referring to coaches such as head coach Brendan Thomas.
The team's trip to Uganda began with a somewhat stressful lead-up, which involved securing visas and the required negative COVID-19 test results. After a long overnight flight and arrival on Thursday 7 October, the games commenced the very next day. Playing on new terrain presented a unique set of challenges for the seasoned players.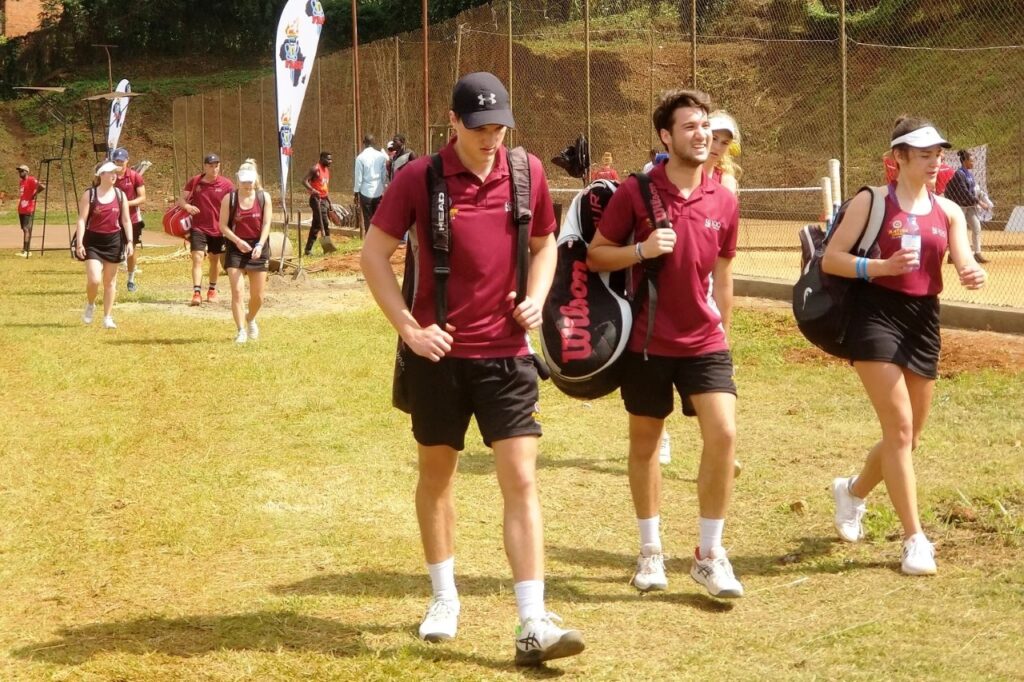 La Cock said, "It was very difficult [because] just to find your feet basically—no pun intended—is definitely a lot more slippery as opposed to our hard courts that we're used to playing on, so it was definitely challenging." He further added, "[When] playing at altitude, the air is a little bit thinner, the balls are flying, and you're sweating a tonne because you're sitting on the equator."
Judd and La Cock ultimately managed to adapt and overcome this test of skill, winning silver and gold respectively. Despite being an individual sport, the interactive nature of Maties tennis allows for players to connect through their shared experience as students—a sense of community and joint effort reflected in the team's overall placement with the women's team achieving a gold and men's team a silver.
The Championship afforded Stellenbosch University's seasoned tennis players a career milestone and a unique intercultural experience during which strong bonds, friendships and memories were formed.