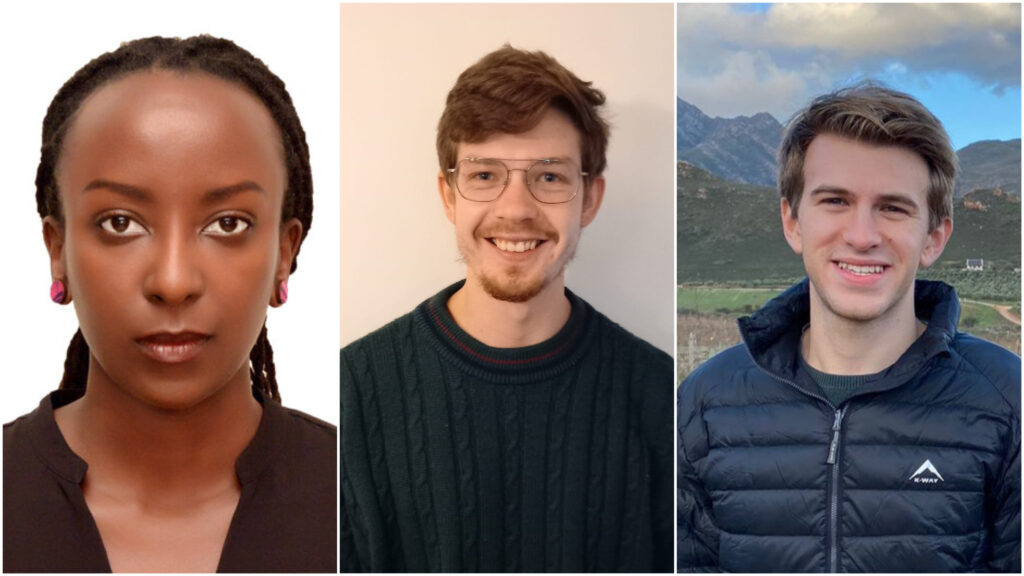 Matie Excellence Prevails Once Again!
BY KEZIAH MEYER
Maties have once again proven their unfaltering commitment to excellence and making Stellenbosch University (SU) proud this past week. Three students, Aline Niyibizi, Tiaan de Swardt, and Ryan Young have pulled out all the stops as they have set their sights on prestigious accolades on both national and international levels.
Aline Niyibizi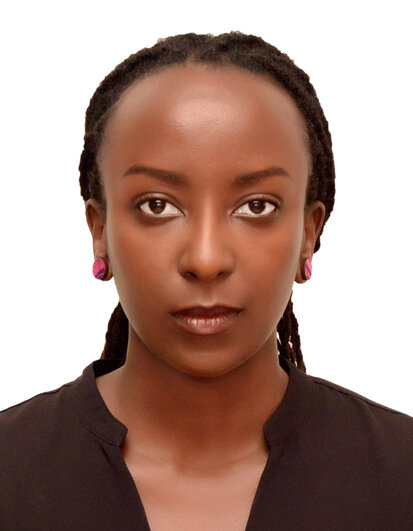 This past week, Aline Niyibizi, an SU student pursuing her M.D. in obstetrics and gynaecology, was named the proud recipient of an international fellowship for the American Association of University Women (AAUW).
The AAUW, which was founded in 1881, is one of the world's oldest leading advocates for women and girls. According to their website, the association is an avid supporter of graduate women's education and aims to tackle barriers that women face in education, which include the disproportionate burden of student debt, which is exacerbated by a lifelong pay gap that women in nearly every profession are affected by.
The AAUW has awarded over $115 million in fellowships, grants, and awards to 13 000 women and non-profit organisations from 150 countries. Recipients of this prestigious award will pursue academic work and lead community projects to empower women and girls.
"We're proud to support the work of these outstanding scholars," said the executive vice-president and chief programs officer, Gloria Blackwell, in a press release on 4 October. "This year's recipients are making valuable contributions in a wide range of fields, but with a common goal of improving life for all of us. We're impressed by what these scholars are doing and excited about the great things they'll accomplish throughout their research and careers."
Niyibizi's achievement is certainly momentous and praiseworthy, as are the achievements of two students in the Economic and Management Sciences Faculty.
Tiaan de Swardt and Ryan Young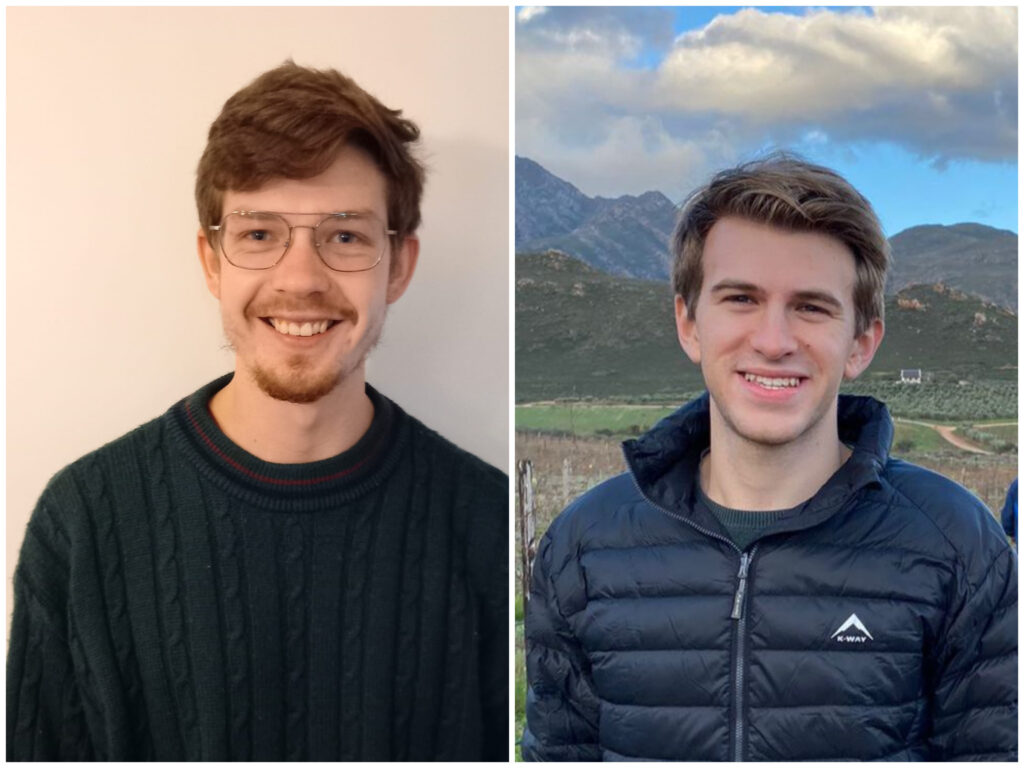 Tiaan de Swardt, a Bcom student currently pursuing his Masters of Commerce in Economics, and Ryan Young, a third-year BCom student, entered the 49th annual Nedbank and Old Mutual Budget Speech competition, a highly anticipated national competition established in 1972 that coincides with the national budget speech and aims to give recognition to the young economic minds of South Africa.
The competition, in which any full-time or part-time, postgraduate or undergraduate student registered for an economic course at a recognised South African institution for higher learning is eligible for entry, aims to involve students in the national conversation, whilst investing in the future generation of leaders. ''The youth in South Africa constitutes almost a third of our population, so it's obvious that they are key to unlocking the country's prosperity…,'' said Mike Brown, the CEO of Nedbank, in a press release for the competition.
The competition, which requires that candidates submit an essay written in English on a predetermined topic, boasts hefty cash prizes of R60 000 and R150 000 for first place winners in the undergraduate and postgraduate categories respectively. This year's semi-finalists consist of 29 students from around the country, including two of SU's very own: Tiaan de Swardt, a semi-finalist in the postgraduate category, and Ryan Young, a semi-finalist in the undergraduate category.
De Swardt, who entered the competition to challenge himself, found himself enjoying working on writing skills whilst learning more about a topic he had been interested in. "I decided to enter it because I thought the topic was very interesting and something I would've liked to do more research about, and it was good motivation to get myself to do that research, and I like writing, so I decided to challenge myself," says De Swardt.
Young, who had first heard about the competition in his first year, also found himself drawn in by the essay topic. "I really liked the topic (Fiscal Sustainability), as it was very relevant to South Africa's economic position. I had heard about the competition in my first year and was intrigued, so when the opportunity came around with a topic I was interested in, I thought, 'why not?'."
Young credits his success thus far to his determination, hard work, and the help of his lecturer, Dr Hylton Hollander, a senior lecturer in SU's department of economics. "I rewrote the essay several times in order to refine it and ensure it was the best possible reflection of what I wanted to say. [The] advice I received from Dr Hollander was also very helpful," says Young.
When asked if they would recommend this competition and others alike to their peers, both students respond with clear answers: yes! "I would definitely recommend that students partake, if they have the opportunity. I think you learn a lot of new and interesting things [and] you practice your skills … [Y]ou never know how far you're going to go and if you'll advance if you don't try, so I definitely think more students should make use of the opportunity if it's presented," says De Swardt.
If there is one thing that is certain, it is that Maties never fail to impress. Regardless of whether De Swardt or Young progress to the next round, they, along with Niyibizi, have carried the SU name with pride.