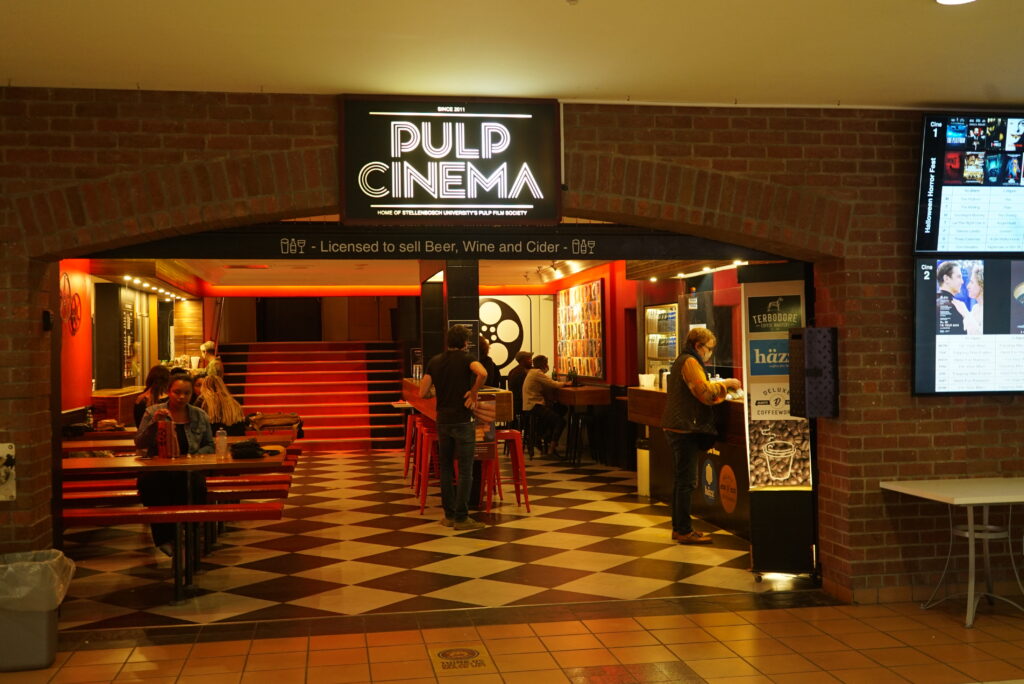 A Scarily-Good Movie Night at Pulp
BY STELLA JOUBERT
As Halloween approaches, a lot of Maties' urge to watch a scary movie only grows greater. Luckily for all Halloween enthusiasts, the Neelsie's Pulp Cinema is hosting a Halloween themed event on Friday 22 October from 19:00. This event will mark the end of a week filled with scary movies that include classics such as the film series Psycho, Halloween, Nightmare on Elm Street and the infamously scary The Shining.
The event itself is slasher-horror themed and everyone attending should arrive in a horror-themed costume, as there will be a competition for the best dressed, making this the perfect time to dust off the Freddie Krueger mask at the back of the closet.
When asked about whether they have costume ideas, Lauren Jones, a first-year BSc (Biomedical Mathematical Science) student, said that "[she] would probably dress up as Wednesday Adams," if she were to choose a costume for the competition. Tamsin Haines, a second-year BA (Visual Communication Design) student said that "[she] would dress up as a Zombie".
A ghost hunt is also being held in conjunction with the costume competition. Spooky spirits will be placed all over Pulp and the Neelsie, waiting to be busted. The winners of the costume competition and the ghost hunt will be announced before the movie screening commences.
Pulp events planner Liam Erasmus said, "There are also popcorn and drinks vouchers to be won for the Best Dressed and for the winners of the Ghost Hunt." Considering that Pulp has delicious popcorn, this is an amazing prize to win. Another perk of the evening is that they will also be providing food and a half-priced bar. Pulp is a great place to have an event like this; as Jones said, "I love visiting Pulp. Their movies are so reasonably priced—perfect for students!"
This event is the perfect time to decompress or to let out some screams after a long week of lectures. It is right up any Halloween-lover's street and the perfect way to support Pulp this spooky season. As Erasmus said, "People should be excited about the theme. It'll give everyone an opportunity to dress up and show off their creativity. Plus, the fact that it's the last event of the year means that Pulp will give it all we've got!" says Erasmus.