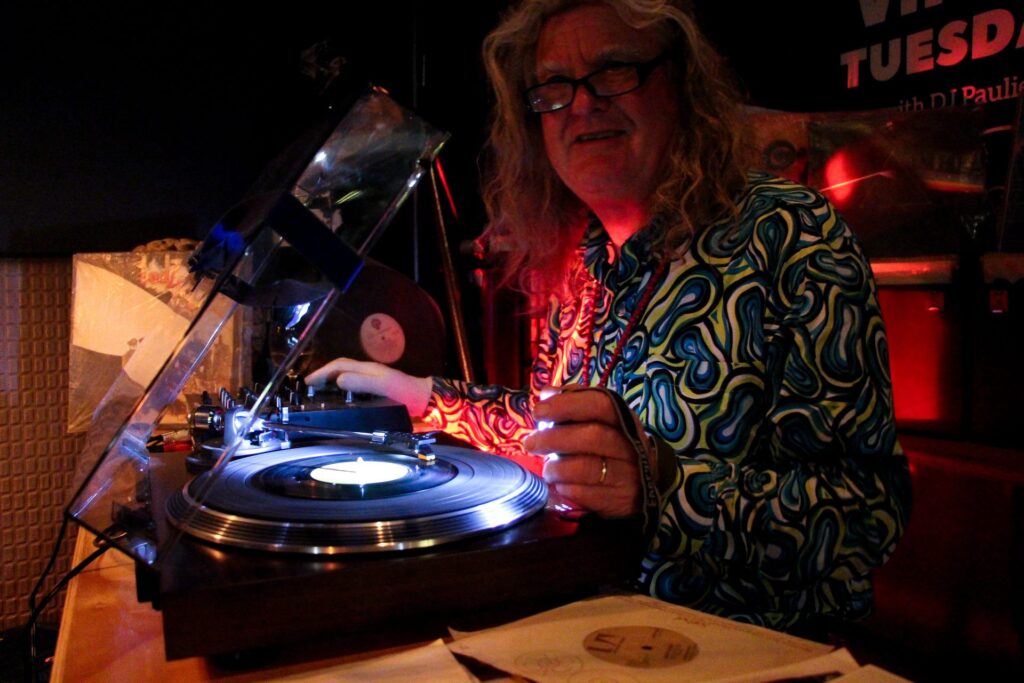 VINYL DJ PAULIE SETS THE RECORD STRAIGHT
Every Stellenbosch local, Matie, or Dorp Street market frequenter should be familiar with the old school tunes provided by DJ Paulie. Paul Fletcher, more commonly known as DJ Paulie, is best known for his unique take on DJing – with the sole use of vinyl as his source of music.
DJ Paulie has been collecting vinyl, which he sources from all over the world, for over 25 years. Many friends, and even some strangers, have gifted him with their vinyl since they knew he would appreciate them. Throughout his journey of vinyl collecting, he has met some interesting people. He even started exchanging some of his own vinyl to get a record he desperately wanted to add to his collection. 
Towards the end of 2018, DJ Paulie was approached by the owners of Proof Wine Bar in Somerset West. He began to play regular sets on Tuesday nights. This is where he began to build his following. However, DJ Paulie feels that his following truly began to take off at Trumpet Tree in Stellenbosch when students started bringing their parents along to his gigs.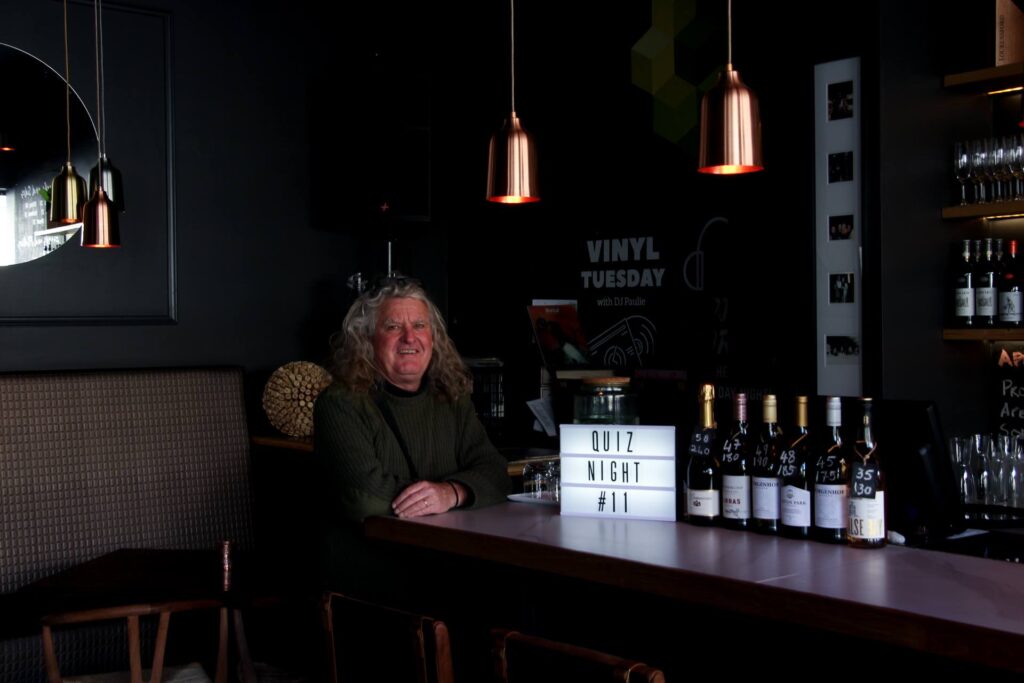 DJ Paulie at Proof Wine Bar for Vinyl Tuesday. Photo: Supplied.
DJ Paulie hosts Friday nights at Tiger's Milk in Stellenbosch. You will also find him playing at the Dorp Street Market every Sunday from 09:00 until 14:00. In Somerset West, he plays at Triggerfish Breweries twice a month. 
Over the past two years, DJ Paulie has become a popular name all over the Cape Winelands.   The success of the vinyl-playing DJ has led him to host various private events. He performs at weddings, birthdays, and even funerals. 
"It has really been a lot of fun these past few years performing. Seeing people take a liking to what you're playing or having students recognise you as you walk through the street is really great," said DJ Paulie. Despite the lockdown period and Covid-19 protocols putting a bit of a damper on his appearances, DJ Paulie is fully booked until November this year.
When asked how he goes about choosing records to play at gigs, DJ Paulie says that his choices are completely random.
"I just told the crowd to imagine they were on a boulevard in Paris, then played a song in French. Then I said, okay you enjoyed that so let's go to Venice. Then I played a Pavarotti number. That's all just in the spur of the moment," said the DJ.
Besides being a celebrated DJ and the proud owner of over 3 000 vinyl records, DJ Paulie is also outspoken about his own beliefs and certain historical events. This has led him to decline certain song requests in the past. 
"Somebody asked me to play a track called Enola Gay by OMD. I said I can't play that because that's the plane that dropped the nuclear bomb on Hiroshima. There are some things I just can't play," he said.
DJ Paulie and his wife, Faldelah Fletcher, both uphold values of non-violence and kindness. DJ Paulie and his wife wish to be associated with the rainbow-coloured Peace symbol that can often be seen adorning his neck. These are made by his good friend, Charlotte, and sold for R45 each.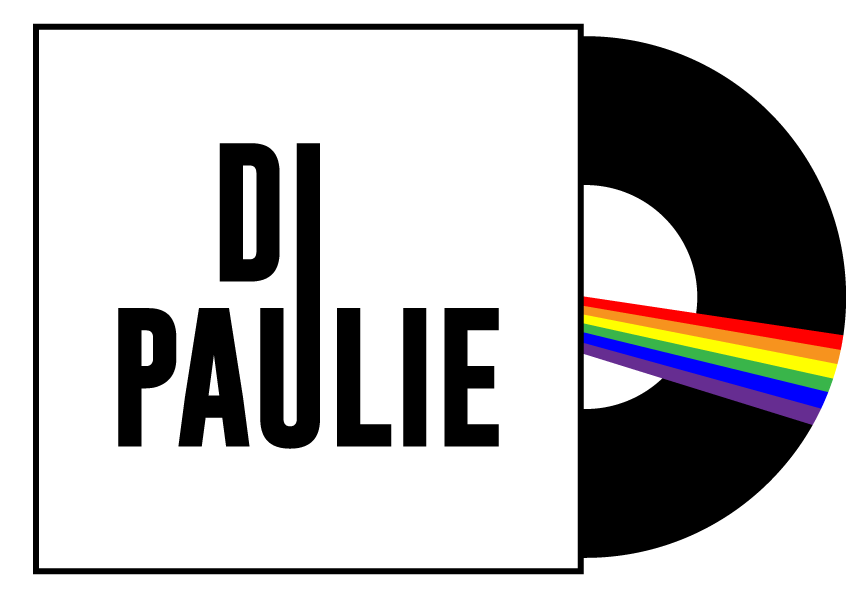 Vinyl DJ Paulie's official logo. Photo: Supplied
DJ Paulie will be hosting a Pink Floyd-only evening on Thursday 17 June. On Friday 18 June he will be playing at Tiger's Milk in Stellenbosch. On Sunday, you will find him performing his weekly show at the Dorp Street market in Stellenbosch. Be sure to check out this vinyl DJ for a deep-dive into some of the most iconic music from the 70s and 80s. For bookings, Vinyl DJ Paulie can be contacted via vinyldjpaulie@gmail.com.