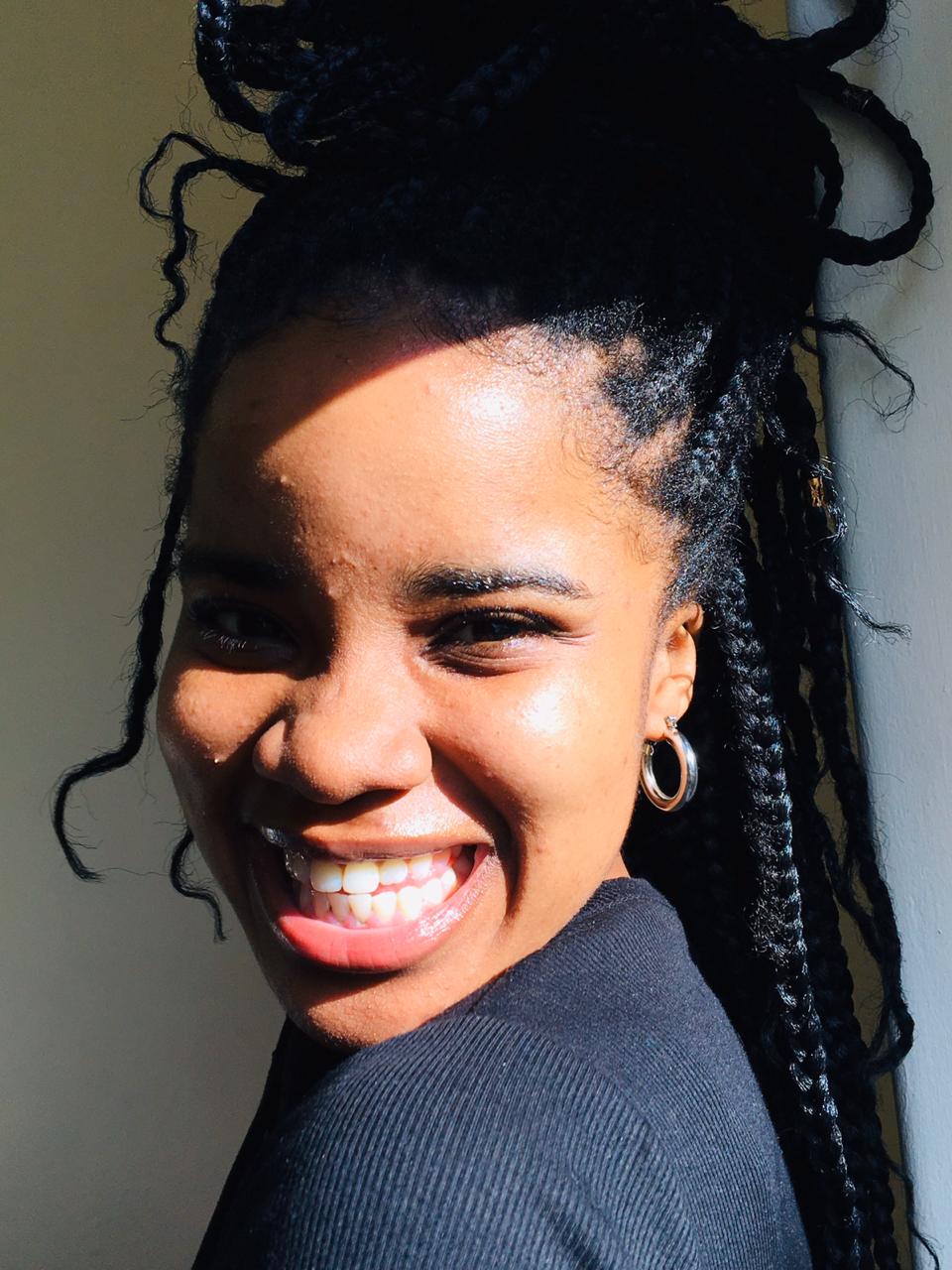 A year in the life of a pandemic survivor
By Flavia Davids 
Milowo Njinge, a second-year Theology student at Stellenbosch University (SU), witnessed Stellenbosch's transition from a vibrant hub into a near ghost town in March last year as a first-year student. Like many 2020 first-years, she missed out on the full first-year experience owing to the COVID-19 pandemic, and the university's subsequent adoption of online learning. 
"We were all living our best lives, getting into the rhythm of university life and balancing academics with our social lives. Then BOOM! COVID-19 happened," said Njinge.
When SU issued its request that all students vacate SU's accommodation and only certain students be accommodated in residences, Njinge made the difficult decision to stay in Stellenbosch, while her fellow students made their way home.
"When the university announced that we should evacuate and head home, I wasn't too panicked. I decided to stay in res and wait the pandemic out," said Njinge.
Little did she know that the "wait out" period would not come to an end, even after a year since the evacuation, and she would spend the majority of her first year in university isolated in Serruria Ladies Residence with 19 other students.
Only 20 residents were allowed under the lockdown restrictions. Serruria merged with its sister residence, Erica, which made living conditions easier. As a small group, the newly dubbed "Serrurikans" found ways to keep busy, which included watching Netflix, exercising and cooking to channel their "inner MasterChefs".
Like other SU students, they too had trouble adjusting to online learning and to isolation. According to Njinge, the dynamics of res life changed drastically following the evacuation. Strict measures were implemented to curb the spread of the COVID-19, which included mandatory mask-wearing, physical distancing, hand sanitising, prohibition of interactions with other students, and other measures.
Njinge expressed her gratitude to the local community and SU for their thoughtfulness during the thick of lockdown. The residence received food parcels from Shofar Christian Church as well as SU.
"Without Tannie B [Erica and Serruria residence head Benita van Zyl], a lot of things wouldn't have been possible as she is the reason why life during lockdown in res was bearable. She took on the role of being our parent and made res life feel 'homey'. The support during the pandemic, from friends, family as well as from the University made getting through the lockdown experience much easier," said Njinge.
Only in March this year, after nearly an entire year of online learning, has campus life at SU begun to resemble what it looked like before the pandemic, albeit a few major differences. Although face-to-face lectures are offered, Njinge stresses the importance of attending online lectures rather than meeting in physical venues.
"I do most of my lectures virtually – it's just safer that way. Even though we're back on campus we need to stay as safe as possible, maintain our distance and wear our masks," said Njinge.