BY MART-MARIÉ SERFONTEIN
At first, it was exciting and strange, but by now it has become a part of our everyday lives – masks. Everybody is wearing face masks. Not only because we are government obligated to do so when we are in public, but because more than enough doctors and scientists have told us that it is the best way to stop the spread of the Coronavirus.
Everybody is doing their part to encourage the wearing of masks and remind us of the importance thereof. For the students who returned to campus at the end of July, Stellenbosch University has put op posters all around campus to create awareness, with slogans such as "Masked up? Do it for US".
Furthermore, in an attempt to raise funds for students of the "Missing Middle" who are suffering financially as a result of the impact of Covid-19, the University has launched "Masked Masterpieces", a series of five artworks displayed in and around Stellenbosch. These proudly South African artworks have each been supersized, as well as superimposed with a face mask. Thus, they don't only promote the wearing of masks, but also serve as a public art installation in Stellenbosch.
Visit this link for more information.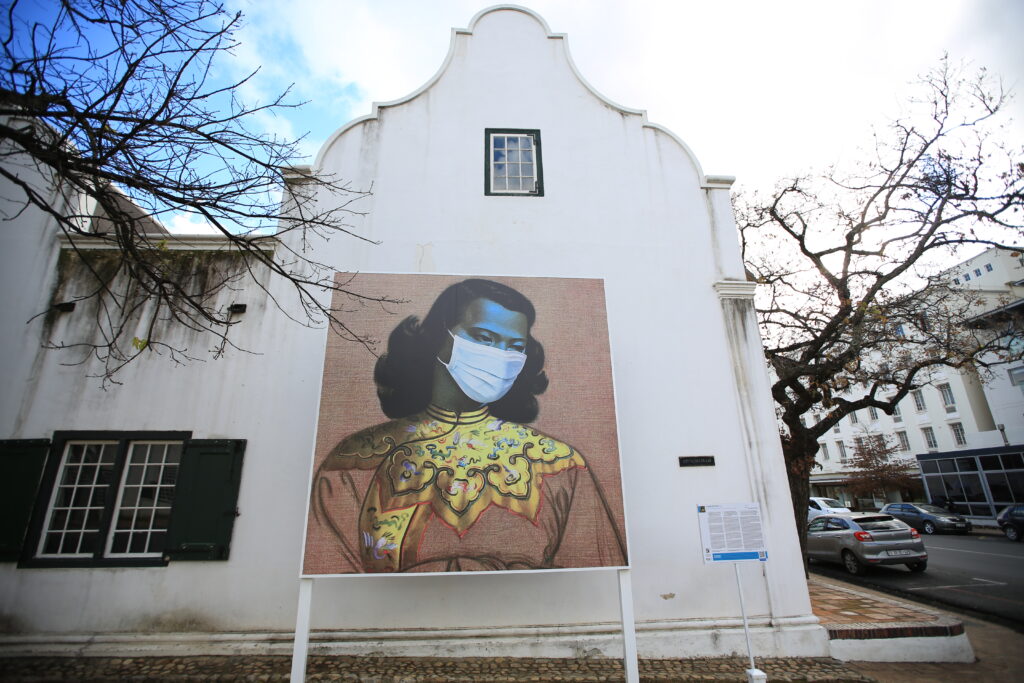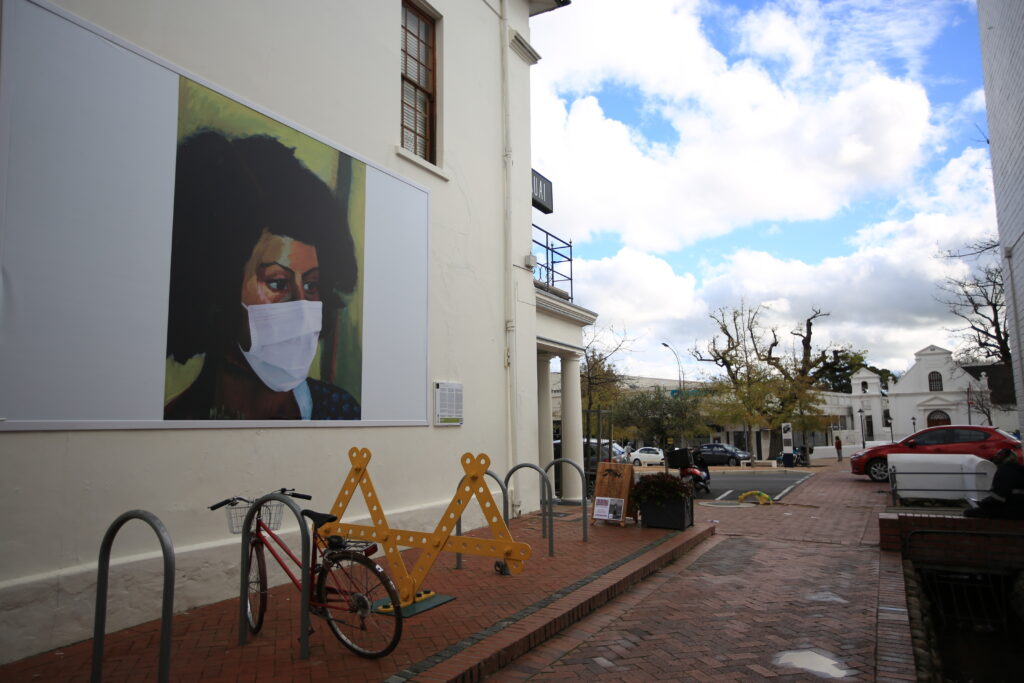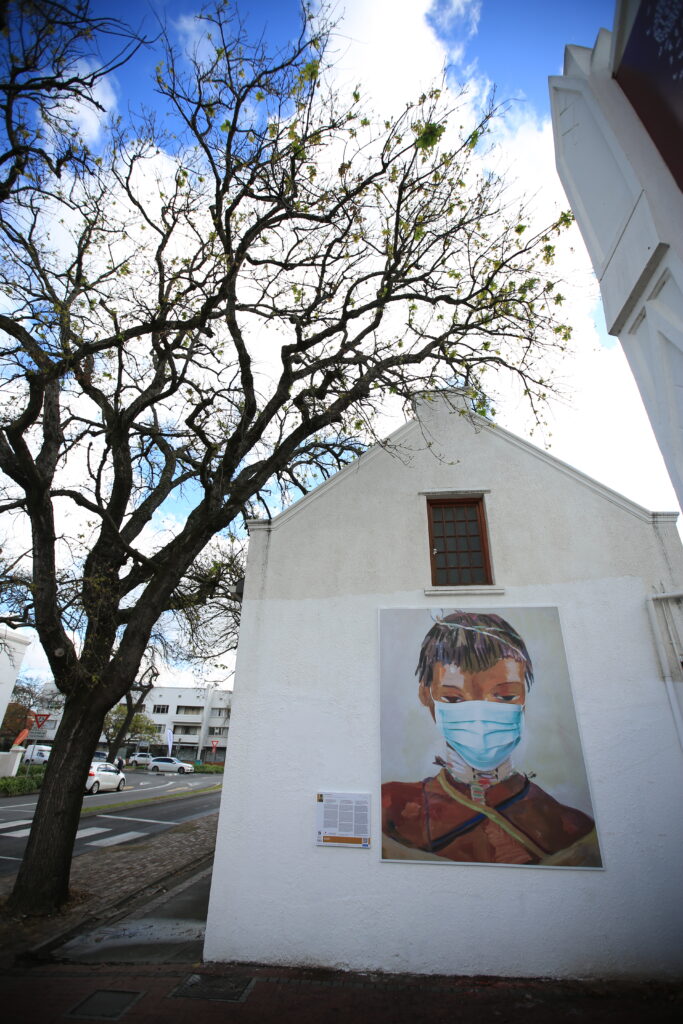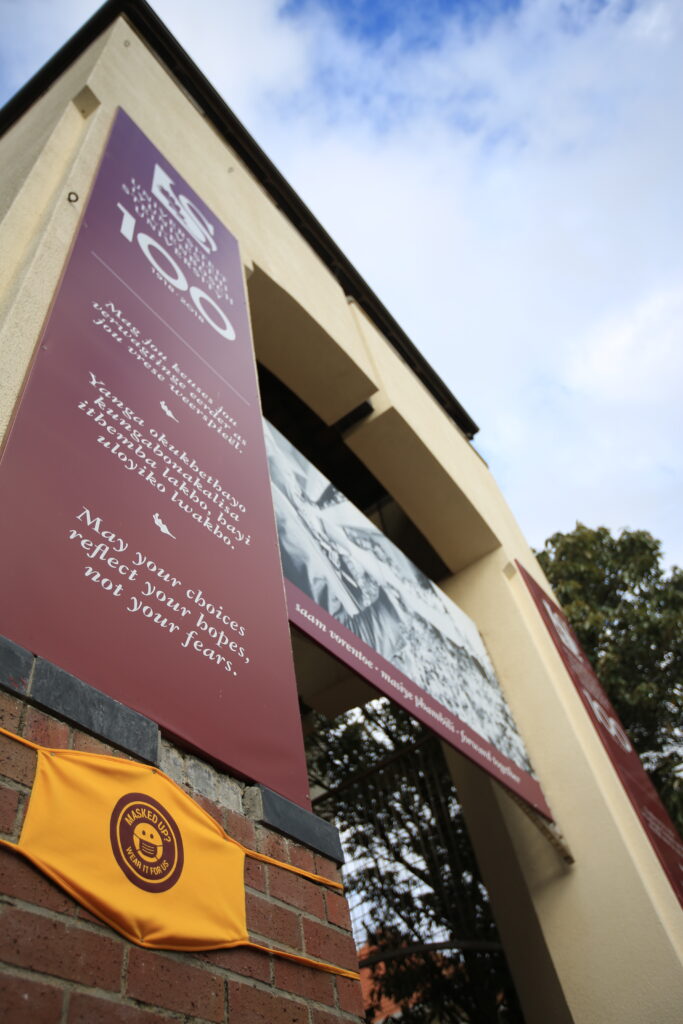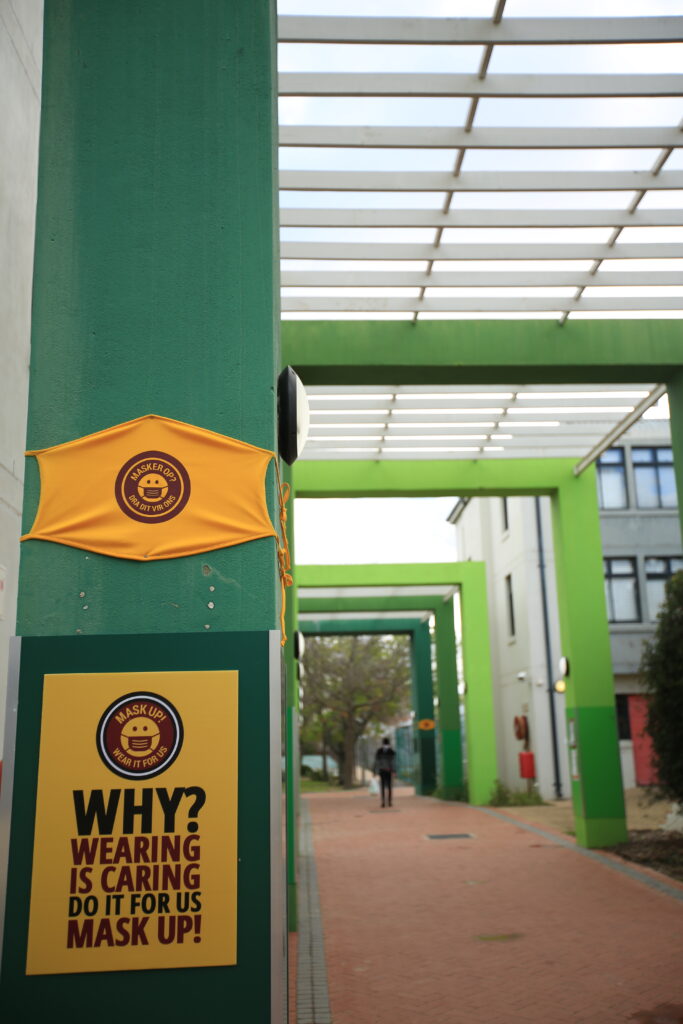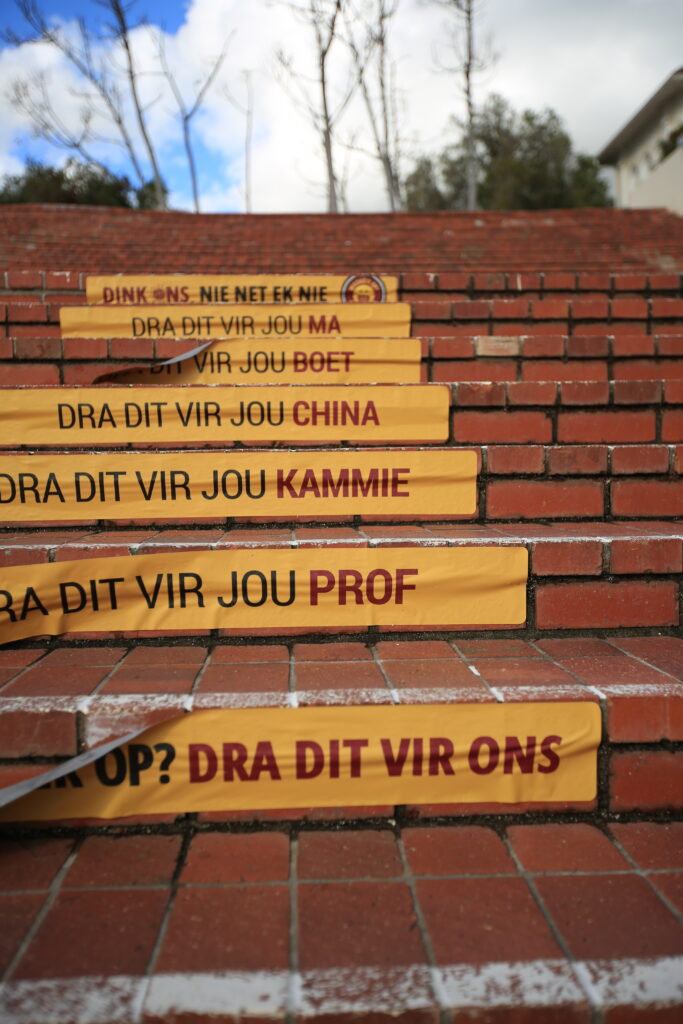 Photo's by Mart-Marié Serfontein