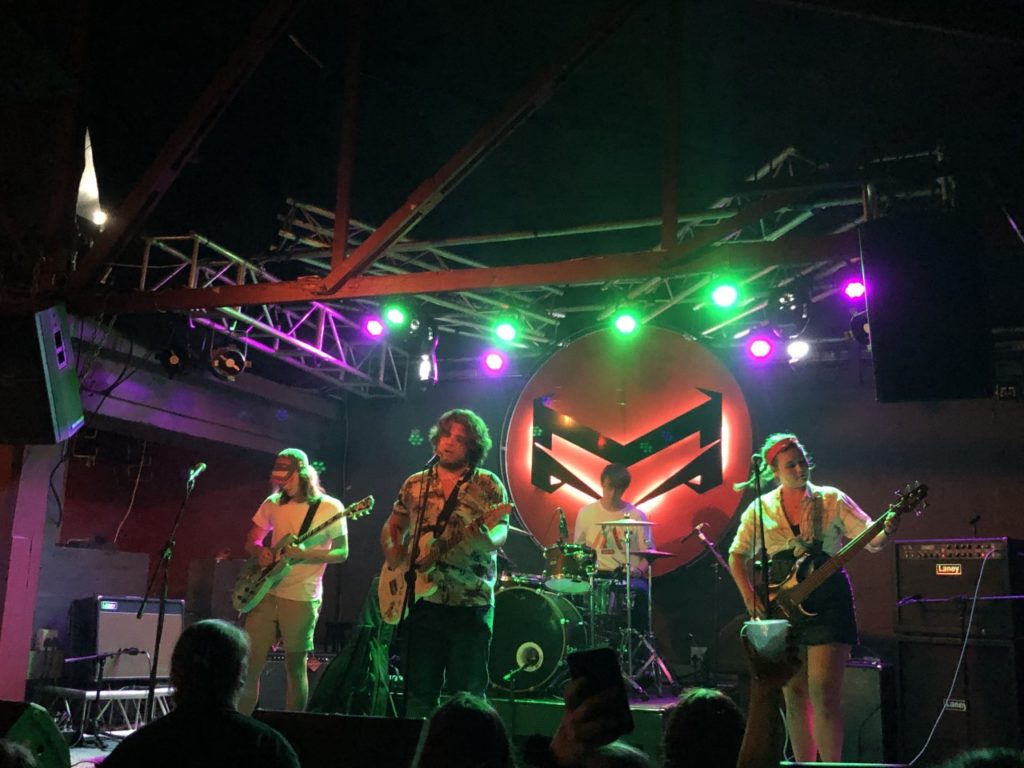 Aflos launches their first EP
BY ALEXANDER BRAND
Aflos is a local up-and-coming indie/rock band with the sole purpose of making great music that will put a smile on the face of every student. This four-piece consists of Chris Burgess (drums), Ben Hatch (lead guitar), Jess Meissner (bass) and Josh Swanepoel (rhythm guitar and vocals). Yesterday they launched their debut EP and tomorrow they will be celebrating their one year anniversary as a band.
Aflos' fan base has been growing tremendously this past year and they have played at venues such as Mercury Live, Aandklas, Ellington's, Black Irish and Bohemia, and also made an appearance at this year's Up the Creek. Their sound is best described by their bassist Jess as "kind of messy fun, very jammy, scream-along vibes."
Genre-wise they incorporate everything from punk rock to South African indie. All of the band members are currently studying at Stellenbosch University (SU). The band was formed by Jess and original member Ethan Lawson, who is no longer with the band. After some grafting from Josh to join, Aflos was born. With most of the band studying music, their band name naturally stemmed from their studies. They all learn the Solfa method ("Do," "Re," "Mi," etc.) and that backward conveniently forms "Aflos".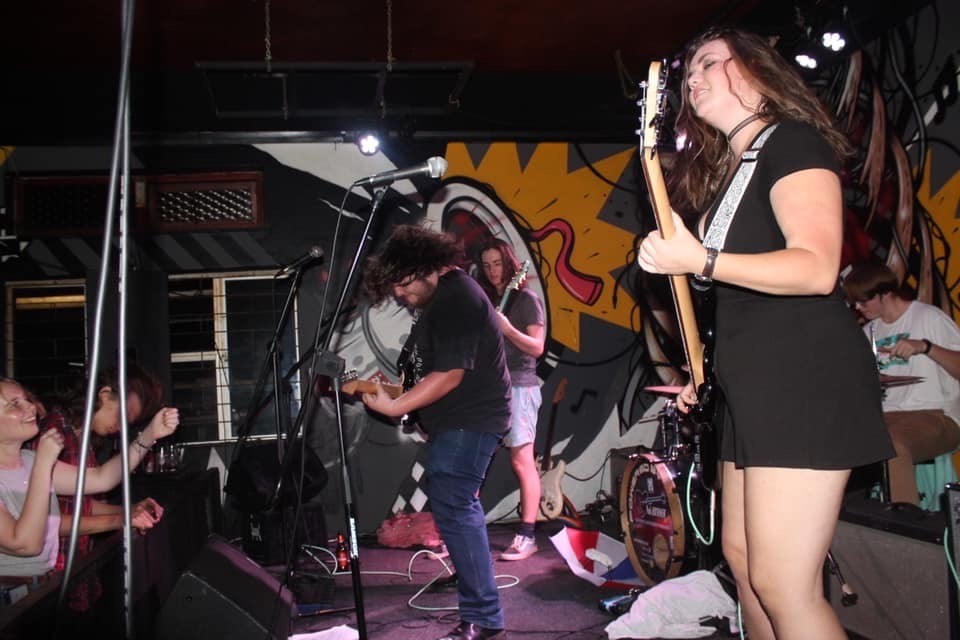 Aflos officially launched their six track debut EP, Out on a Bender, on Apple Music, iTunes and Spotify today (links below). With the EP they attempted to "recreate the live experience that we share, where we are basically idiots on stage. Hence, a lot of banter in the songs," says the band.
They say that they tried to bring as much of their personality into the EP as possible. This is evident with the band members sometimes fooling around in the intro and outro tracks. The songs are specifically aimed at students, telling tales of being broke and drinking with friends, making it very relatable for all SU students. The two standout tracks on the album are definitely "I Miss Friday" and "Wasting Time".
"I Miss Friday" deals with the issue of fighting through the week to experience the sweet salvation of the weekend. It starts with Swanepoel giving us a musical monologue on the typical student struggles. The rest of the song encapsulates being out with your friends, getting drunk and appreciating music. There's even a bit of talk about robots by Hatch in the middle. They slow down and delve a bit deeper with "Wasting Time", also being the band's favourite. The song goes back and forth between the idea that we are alone, but that life is still beautiful, in a non-depressing way. According to the band, the EP "is basically one night for the average drunk." "Responsibility" was the first song the band ever wrote and is their crowd favourite.
Aflos is a band to look out for in the future. Also, check out their Instagram @aflosofficial to see a more personal side of the band.
Apple Music: https://music.apple.com/za/album/out-on-a-bender-ep/1504577263
Spotify: https://open.spotify.com/album/4rLa0gVoXfEkldSRzF4nbJ?si=2i16edB2ToWZo-tTWJq1Ug