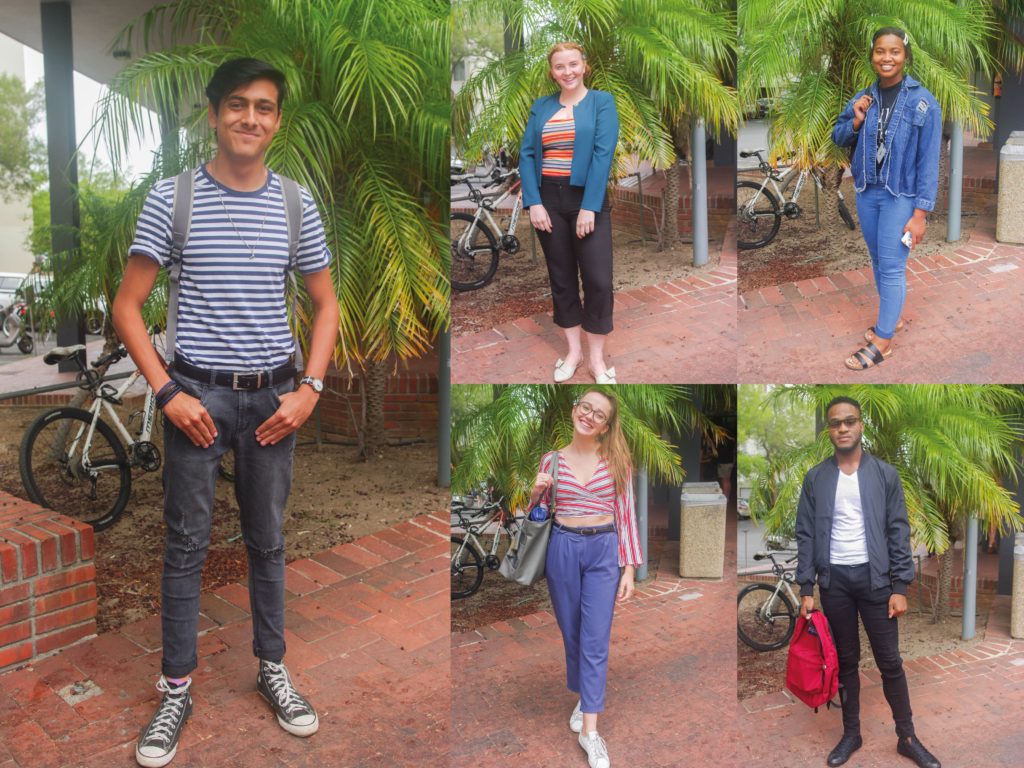 Campus closet: How to dress like a student
Mia van der Merwe has provided some tips and tricks to help you dress more like a Stellebosch student
THE 90S ARE BACK
THIS outfit has a 90s inspired feeling to it. A pair of blue mom jeans is paired with a colourful striped crop and classic white sneakers. This outfit is held together by a cute belt, a belt gives any outfit a focus point. The colour palette is playful yet tasteful, a trio of red, blue and white are the main colours. The entire outfit is tied together by a big grey book bag.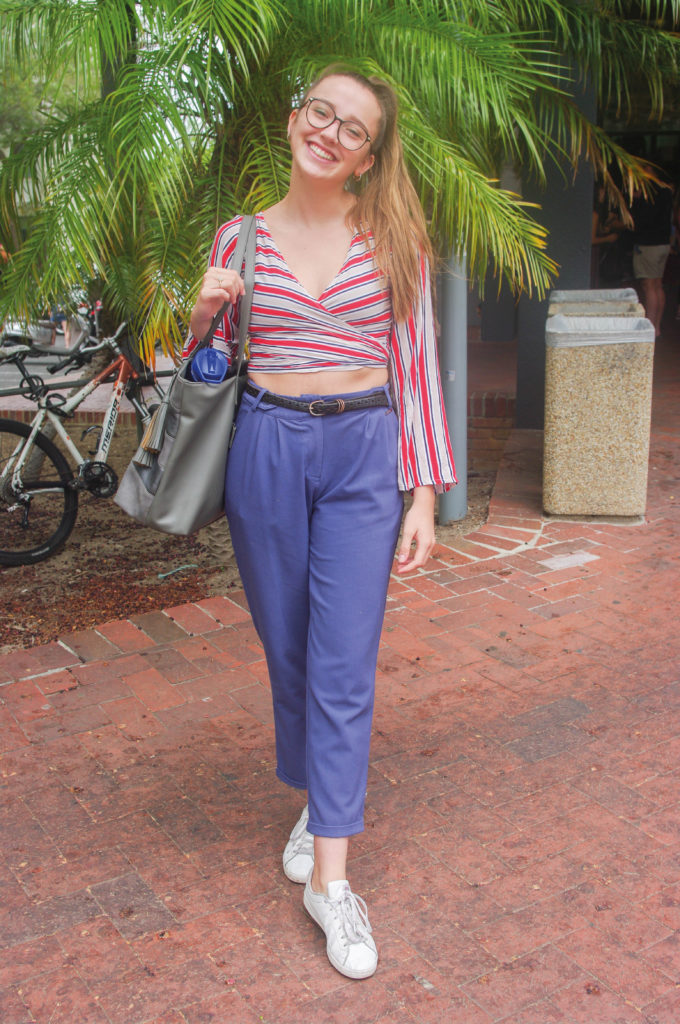 BACK TO BASICS
BLACK and white is a timeless ensemble. This simple outfit is constructed out of black jeans, a white t-shirt and black sneakers. Although basic and compiled using "everyday" clothing, it still has a striking impact. Such a simple ensemble really stands out with the help of a bright coloured accessory, in this case a bright red backpack. Sometimes basic helps you stand out.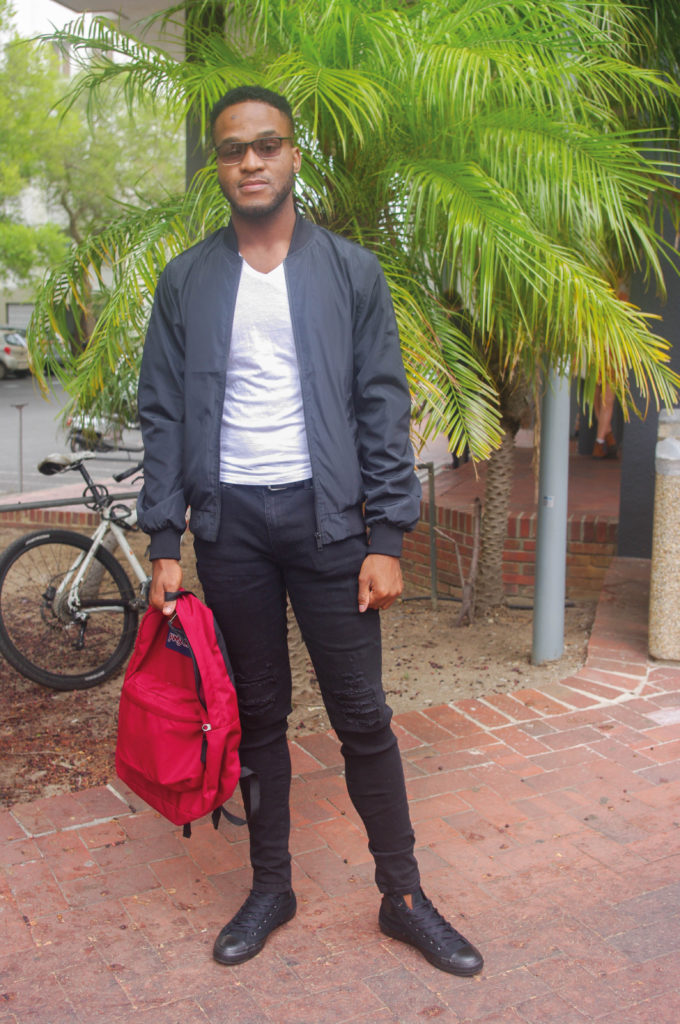 SWEET AND SIMPLE
AN emerald blazer is paired with semi-formal pants. This elegant look is simplified by a striped cotton t-shirt. This outfit is elegant and for the modern-day preppy student, it maintains its practicality and comfortability by being paired with a subtle beige coloured pair of flats. An ensemble like this is easily made playful by adding accessories accordingly.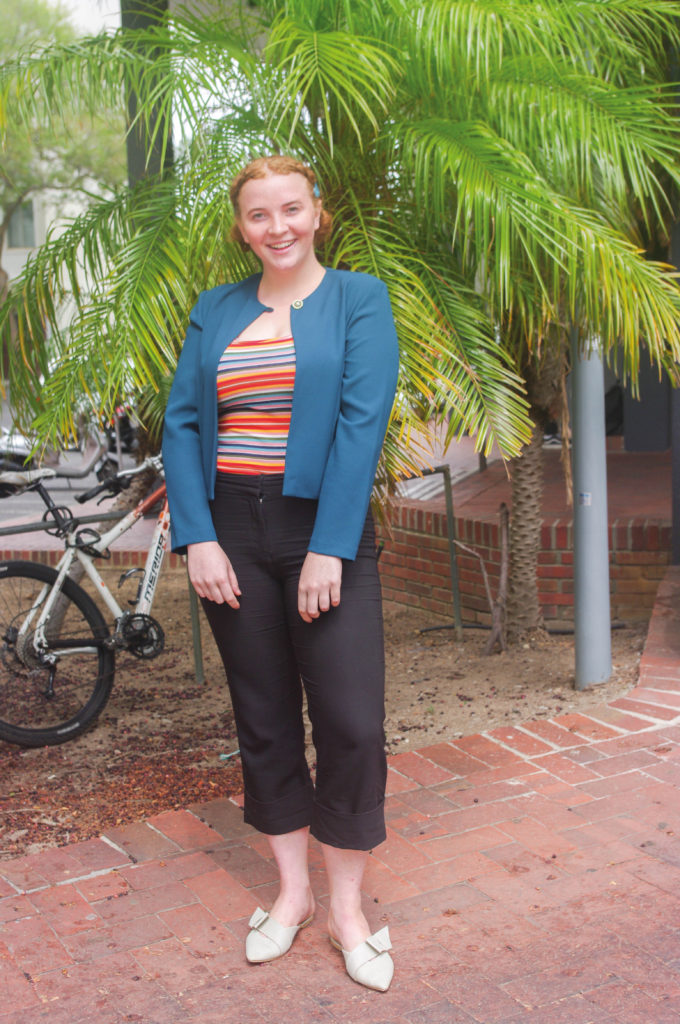 CANADIAN TUXEDO
DENIM on denim outfits have been around for a while and why shouldn't they be? It's a classic. Denim is a fun material that will spark up any outfit, but it's also a common material. To make it more unique, layer it with more denim. This outfit is constructed from a pair of denim jeans, a denim jacket and is tied together by matching the colour of the shoes to the black t-shirt.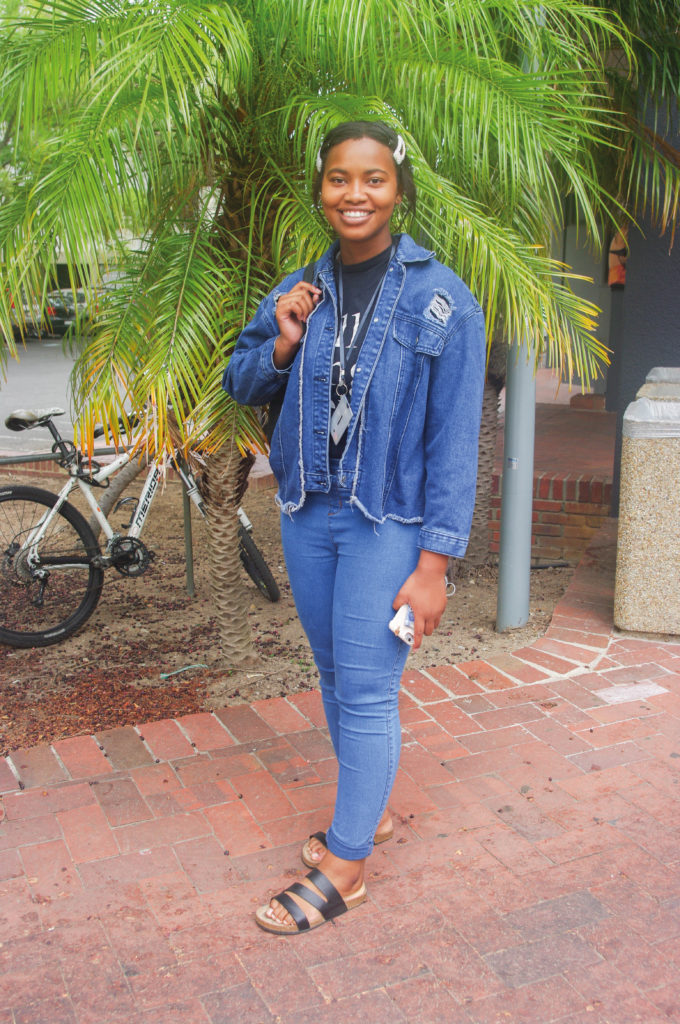 WHERE'S WALDO
STRIPED clothing seems to be a massive trend in 2020. This monochromatic outfit is spiced up with a black and white striped shirt. The rest of the outfit is another basic staple clothing outfit that consists of a black jeans, black converse, and a grey backpack. What could arguably be the most fun aspect of this ensemble is the colourful funky socks hidden away under all the layers.