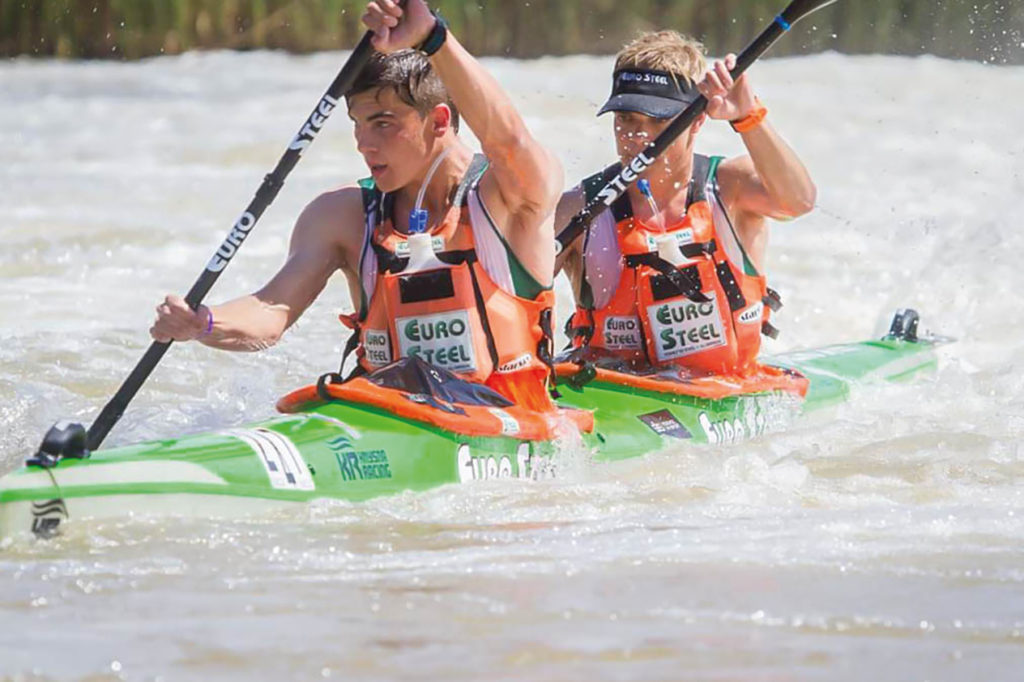 Paddling USSA out of the water
CHRISTOPHER JOUBERT
THE Maties Canoeing team has cut their way through the challenging rapids and weirs of the Fish River to be crowned the 2019 USSA Canoeing champions.
The 30 Maties paddlers now have bragging rights after leaving the likes of University of Cape Town (UCT), Northwest University (Pukke) and Varsity College in their wake during the gruelling Fish River Marathon, which took place on 27 and 28 September in Cradock in the Eastern Cape.
The Fish River asked nothing less than true spirit and perseverance, but the Maties team ground out a powerful and dominant performance.
The USSA competition is an Inter-Varsity Championship that forms part of the Fish River Marathon, an annual two-day marathon where over a thousand participants arrive in Cradock to try their hand at navigating 82 kilometres of a treacherous river.

Day one is the biggest stretch of the marathon. Competitors start the race at Grassridge Dam and complete a menacing 46 kilometres downstream. Day two sets the stage for the competitors to race the remaining 36 kilometres of river to finish in Cradock.

The university teams competing for the Inter-Varsity SA K2 title were Maties, UCT, Rhodes, Pukke and Varsity College.
The overall result saw UCT in third place, Varsity College in second and in the first place was the Maties canoeing teams.

Victory in the Inter-Varsity Championship is decided by the top three mens' performances and the best woman's performance. The Maties displayed a dominant exposition of canoeing and came out on top in both the winning men's teams and the overall best woman.

The winning men were Murray Starr, Dominic Leslie and Evan Knight. The overall best woman in the USSA competition was Tracey Oellerman.

"It was such a cool event to be a part of and there's a really good vibe between the varsities. It's probably one of the biggest water events in the country so there are really big rapids!" Knight said.