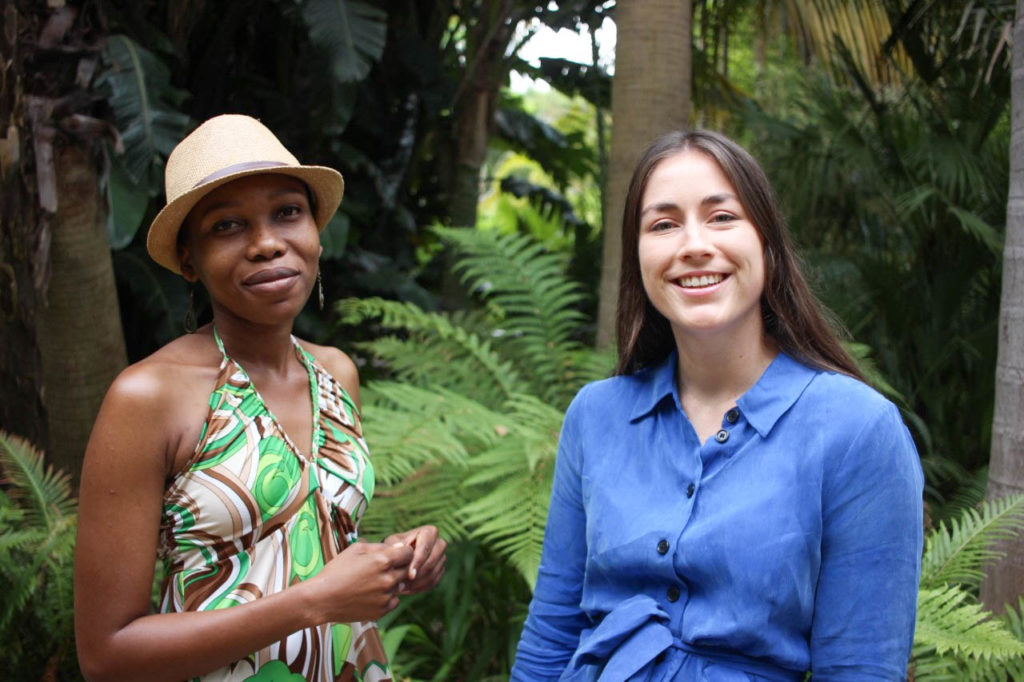 Entrepreneurs engage in Conscious Consumerism
BY REBECCA PITT
IT takes 2,700 litres of water to make your most preferred H&M T-shirt.
Fast fashion is nothing new – yet we turn a blind eye because fast fashion remains easy, simple and affordable. As Thunberg in­spired "you stole my childhood" quotes Buzz Media pages, big-talk surrounding sustainable and ethi­cal living have resurfaced. Perhaps the sustainability problem seems to be a somewhat distant reality solely faced by environmental ac­tivists and statistic scores. This is not true.
As consumers, the sustainabil­ity debate is quite rightly ours to hold. Yet this needn't be a grand or all-consuming task. We simply decide to be conscious consumers and with that, make conscious de­cisions in what we choose to buy and what we choose to decline.
Entrepreneurs Lauren Calitz (second-year fashion student at the Elizabeth Galloway Academy) and Mosima Ngwenya (economics student), have started sustainable and ethical-minded businesses in order to promote a conscious approach to the fashion buying industry.
"I became conscious of the wastage that the fashion industry contributes as the second most pol­luting industry in the world after oil. I became a lot more mindful of the fabrics I sourced, as well as the wastage during the production process. I realised that clothing that could be styled more than one way would be a more viable op­tion in terms of sustainability and utilising one's resources," Calitz said.
Both Calitz's businesses "lol_ xo_clothing" and "a girl named sophie" run on Instagram.
"My business is based on pro­viding conscious clothing to indi­viduals. I currently create clothing that can serve as dual/multi-pur­pose, resulting in a longer lifespan for the garment. I do not want to be associated with fast fashion, but rather create lasting, durable items.
"My second business is very new, and based on using fabrics sourced locally from natural fibers such as linen, hemp, organic cotton and fibres that are grown without the use of toxic pesticides and syn­thetic fertilizers."
Some of Calitz's garments are also stocked at The Hub on Dorp Street.
Ngwenya runs her mobile vintage store "Modest_operandi" on Instagram and Facebook platforms. Ngwenya buys quality second-hand clothing items, as well as books, ornaments and jewellery, and resells them for a more affordable price.
"The main aim of my business is to make modestly styled quality vintage and retro clothing affordable to everyone. I have always admired the way in which women in the 40s and 50s dress.
"Clothing was modest and accentuated the best parts of the female figure in a flattering way. Furthermore, fashion is often ex­clusive and inaccessible to certain social groups and even though this is true from a financial perspective, quality is expensive, I believe that it should be made accessible to all," Ngwenya says.