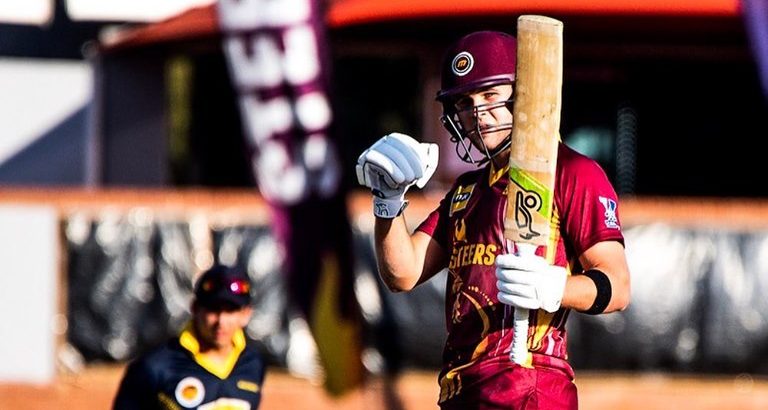 Varsity Cricket hits Potchefstroom out of the park
Lemuel Blignaut
Maties crashed out of this year's Varsity Cricket tournament in the semi-final round when they lost to Tuks, who went on to lift the trophy. Maties started their tournament, which took place from 2 to 7 September in Potchefstroom, by hitting Tuks for a six, winning by five wickets in the opening round.
They carried their momentum into their game against the University of the Western Cape (UWC), posting a score of 149/7, while they dismissed UWC for 87 runs. UCT had a target of 165 to chase when they played Maties but were unsuccessful as Maties kept the pressure on, and limited the Capetonians to 151 runs.

Maties secured their semi-final spot with a 16 run victory over Central University of Technology and were up against eventual winners Tuks but lost to the favourites by seven wickets. In the other semi-final, the University of Johannesburg (UJ) played against North-West University Cricket Club (Pukke).

Tuks trounced UJ in the final, continuing their run of reaching every Varsity Cricket final, and won their fourth Varsity Cricket title. This year's tournament consisted of seven T20 rounds that all teams participated in, after which the top four progressed to the semi-finals, and the teams that came out of that scrap victorious faced up in the final, the title of champions a looming reward for the victor.
Traditionally the tournament takes place at the end of January, spilling over into February. This year, it was moved to September, due (amongst other reasons) to the fact that the USSA cricket tournament only took place during the first week of December 2018, in Stellenbosch. This tournament served as the qualifiers for Varsity Cricket, with the top eight teams securing a spot in Potchefstroom.
The implication of this is that rather of the tournament being played in the middle of the cricket season, it is now played at the very start.