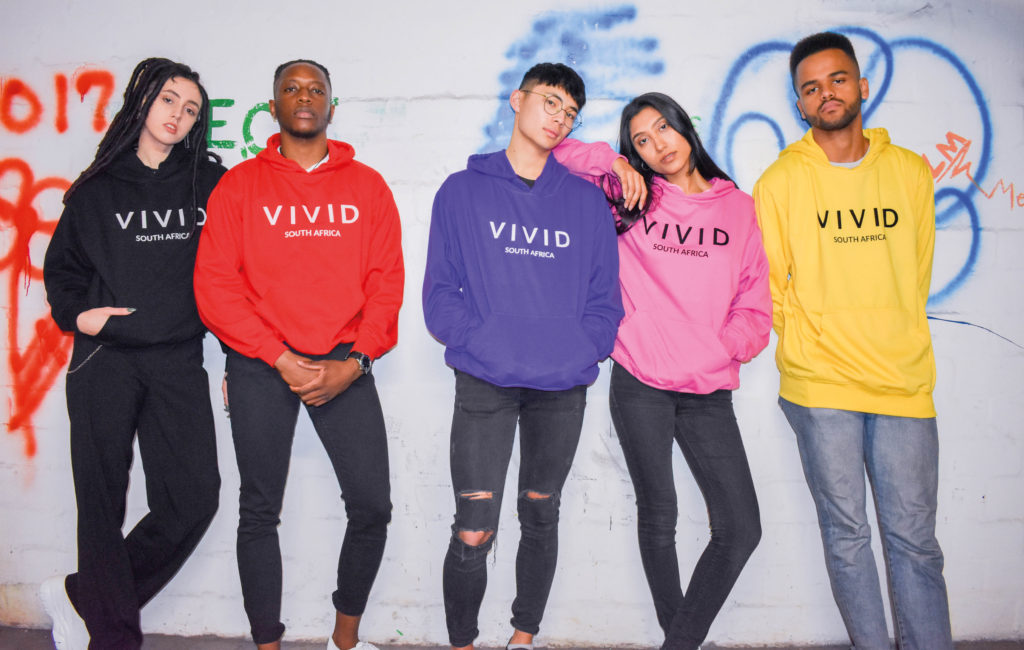 Stellenbosch in the Fashion Industry
Alexander Brand
Stellenbosch University (SU) has never failed to provide some much-needed culture to the everyday lives of its students. When speaking about culture one can't help but include fashion. So we had a look at a few male students entering the fashion market with their clothing brands.
Yours Faithfully
Yours Faithfully is a clothing brand owned by Zachary "Zach" Magolie, a third-year BCom (Management Science) student. Zach started Yours Faithfully in 2016 after he had to spend the whole of 2015 working as a real estate agent, having to wear a suit and tie daily. "After that year, I made a promise to myself that in whatever career I end up in, I will be wearing a t-shirt, shorts, and sneakers." From this promise, Yours Faithfully was found, to make clothes for people with the same mindset as Zach. They mostly do unique printed t-shirts at the moment but are releasing shorts for the summer season in the next month. Orders can be made over their Instagram account, @yours_faithfully_cpt. Zach plans on branching the company soon, while he takes on a more managerial position.
Vivid South Africa
Nkensani "Kensy" Mkhabele, a third-year BCom (Economic Science)-student, started this local-based clothing brand in the last month. "I always had a very clear view of what I wanted when I thought about starting my own clothing line, and after looking up some synonyms, the name Vivid came to be," Kensi says. "I started designing clothes that I like, because I was tired of having to buy clothes I didn't even like, because of a lack of options." At the moment Vivid has only released branded colourful hoodies but is releasing shirts soon. Another idea in the pipeline is starting a sub-brand to Vivid, called Labyrinth, that focuses more on unique patterns rather than just plain, straightforward designs. Another interesting part of Vivid is that with each new release, Kensy decides on an organisation or project to donate part of the profits to. The next one will be the Breast Cancer Foundation. Vivid is working on a website, but for now, customers can order clothing pieces on their Instagram account, @vivid_s.a or their Facebook page, @VividSouthAfrica.
[ALONEINOCTOBER]
In the words of co-founder Samuel Danton, a third-year BA (International Studies)-student, "[ALONEINOCTOBER] started as a fashion label for creatives by creatives." Samuel and one of his closest friends, Junior Buthelezi, a third-year student at the University of Cape Town (UCT), started [ALONEINOCTOBER] in 2017. The name originated from both of them being born in October. They are both very passionate about fashion and throughout high school kept themselves educated on current fashion. They eventually started making their own designs, and it caught people's attention.
They draw inspiration from a wide range of sources, including music, politics, street style and archival fashion. They aim to produce high quality, unisex streetwear that showcases their creative capacities and influences. In 2018, their first collection FRAGMENTS sold out rapidly. Their next collection in the making, MISGUIDED MIND, draws inspiration from propaganda and misinformation. It will be made available for pre-order in October, through their website www. aloneinoctober.com. Have a look at what they have to offer on their Instagram account, @aloneinoctober.
For anyone thinking of going into the local clothing scene, some problems our entrepreneurs shared was that it is difficult to find a supplier that will provide a small quantity, with good quality at a reasonable price. Kensy says, "I had to contact over 30 different suppliers before I found a worthwhile one, and he still experienced problems with quality, deliveries, and suppliers messing up orders." Another problem is trying to balance studies and being an entrepreneur. So don't be fooled by the glamour, this industry comes with a lot of hard work.