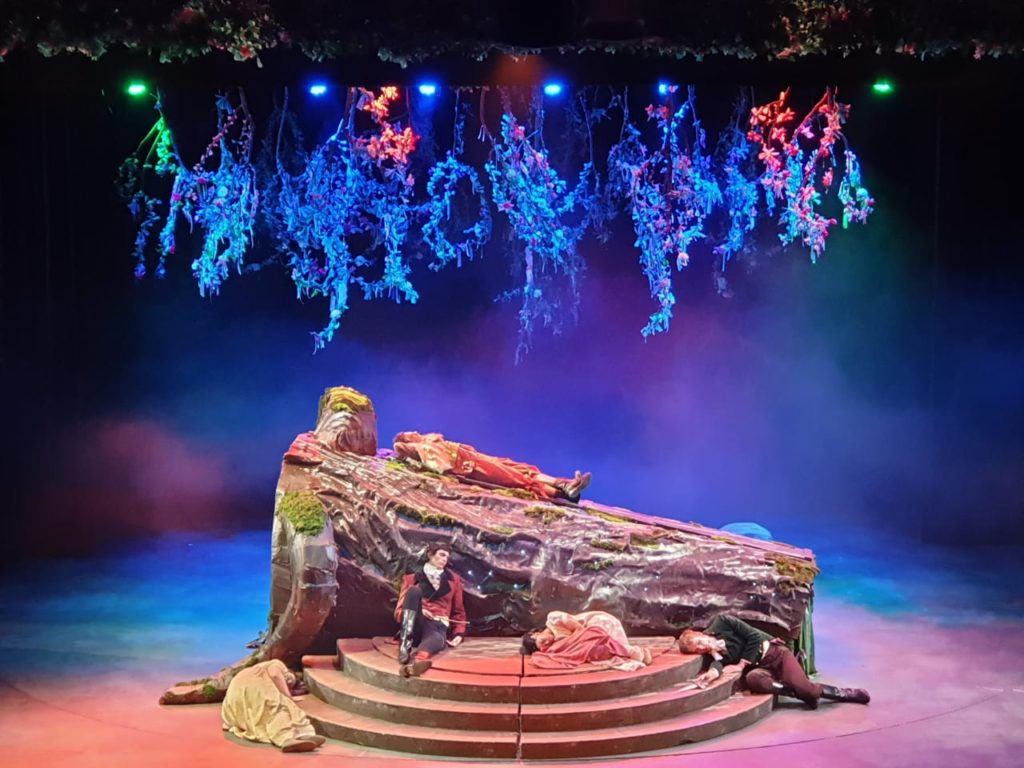 Magic at 'A Midsummer's Night Dream'
KATHRYN VAN DEN BERG
When the name Shakespeare is brought up, reactions will be mixed depending on your experience with the Bard. Regardless of your opinion of Shakespeare, watching the Stellenbosch University (SU) drama department's production of A Midsummer Night's Dream will leave you in awe.
Mareli Hattingh Pretorius, a senior lecturer (Voice and Speech) and current Chair of the Drama Department, says that students should not be sceptical of seeing the production because it is a play by Shakespeare. As the director of the play, she explained how "this production is also aiming to delight young and old".
"Shakespeare wrote for the masses – his plays were considered popular entertainment way back when. The themes Shakespeare addresses in his plays are universal and have stood the test of time, and I do believe them to be as relevant today as it was more than four hundred years ago. And that is amazing.
"Theatre can be, and should be, very many things. Entertaining, subversive, educational, challenging, healing, experimental, informative, to name a few. This production is pure fun," Pretorius said.
Andrea Hofmeyr, third-year BA (Drama and Theatre Stage Management) student, agreed that this play is something special. Hofmeyr is the Head of Department (HOD) of Wardrobe. She is responsible for coordinating costumes, make-up and styling for the show.
When asked how she tackled the challenge of creating costumes for Shakespeare's play, Hofmeyr said that "usually most of our costumes come from our wardrobe but for this particular period we needed the help and collaboration of Cape Town Opera".
"[The costume] says a lot about a particular character, so for me it is exciting to see how the costuming helps to bring the work of the actor to life, as well as the work of the set designer," Hofmeyr explained. She advised that the audience pay special attention to the "dresses of our female characters" because "there's so much detail in their costuming – the luxury of some materials and small details do really zone in on the typical styles of the time".
Like Hofmeyr, Alexander Brits, a third-year BA (Drama and Theatre studies) student, is instrumental in the smooth running of the play. Brits is the stage manager for the production and is responsible for running the show after the rehearsal process. "The role of the stage manager is to help with scheduling, act as a liaison between the various departments (like decor or lighting) and the director," Brits explained.
"The best part of the job is seeing the curtain call at the end of each show. It gives me a great sense of accomplishment," he said.
A Midsummer Night's Dream is an amalgamation of talent, dedication, perseverance, creativity and, like Pretorius said, "just plain fun". The show also "has a few surprises up its sleeve regarding moving technical parts," promised Brits. "But if you want to see the magic, you will have to come and watch the show".